Colorful 2018 International Children's Day at ULIS
On June 1st, 2018, , the University of Languages and International Studies – Vietnam National University, Hanoi (ULIS – VNU) held a celebration of the International Children's Day for 300 children of ULIS's staff at the sports complex hall. The event was organized to create a fun playground and usher in a joyful summer for the children. This was an occasion for parents and their children to socialize and connect with one another as well for the staff to show love toward their children and families.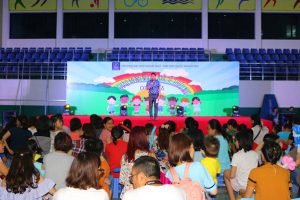 During the event, the children played traditional games to experience the national culture such as Mandarin Square Capturing, Jeu des petitschevaux, rope skipping, etc. In addition, the parents could also join their children to draw attractive masks for their families. Funny game shows and art performances such as circus and magic lured the children's attention. This was the first time ULIS had celebrated the International Children's Day in the form of "team building". The university's trade union also offered many attractive gifts to the "protagonists" of this event.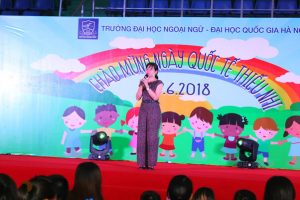 In the vibrant atmosphere throughout the country, the International Children's Day on June 1st, 2018 at ULIS has certainly brought about a joyful and meaningful holiday for the children of ULIS's staff.