Conference on "the internationalization of training programs in French at universities in Asia-Pacific region"
In two days 27-28 of November, 2017, the University of Languages and International Study – Vietnam National University, Hanoi (ULIS-VNU), in collaboration with the University of Québec À Montréal – UQAM (Canada) held a conference on "the internationalization of training programs in French at universities in Asia-Pacific region"
The conference was attended by Dr. Do Tuan Minh – The President of ULIS, representatives of subordinate faculties as well as of UQAM with nearly 30 speakers and guests from many countries such as Canada, France, Thailand and Vietnam.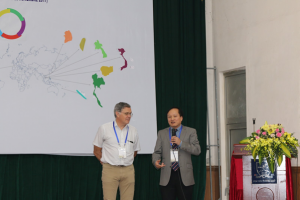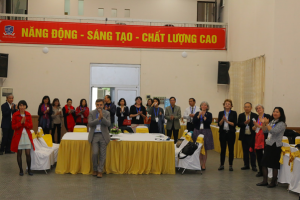 The conference was held in an open format, delegates were free to choose the topic of discussion and present their viewpoints. The content of the conference focused on the challenges and opportunities for international cooperation of universities teaching French language in the Asia-Pacific region.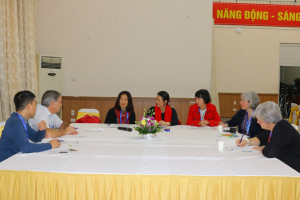 The conference on "The internationalization of training programs in French at universities in the Asia-Pacific region" took place in a dynamic atmosphere and lasted for two working days.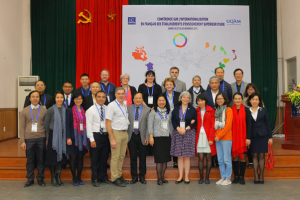 As the result, the conference have initially formed some orientations for research teams in term of French language, socio-linguistics, translation, and teaching; determined several possibilities of international cooperation in teaching, exchanging students and researching; planned a number of projects that can be cooperated among universities in ASEAN, Europe and Northern Europe.