General Director of HITEJINRO Group Kim In Kyu pays a visit to ULIS
On October 3rd, 2019, ULIS – VNU was honored to welcome General Director of HITEJINRO Group Kim In Kyu to visit the University.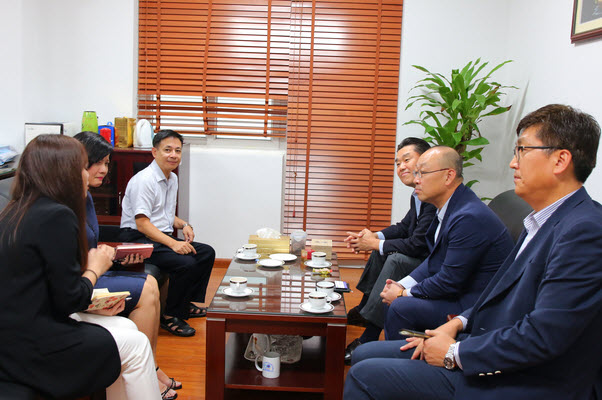 Speaking at the meeting, Vice President Lam Quang Dong thanked HITEJINRO Group in general and HITEJINRO Vietnam in particular. Since the signing ceremony of the MoU on May 5th, 2017, HITEJINRO has always helped and supported the University in many activities.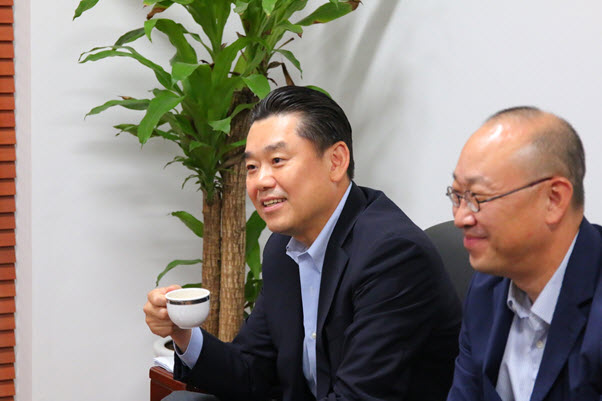 Appreciating ULIS's reputation and the development of Korean training activities, President and CEO of HITEJINRO Group Kim In Kyu expressed his desire to implement more cooperation activities with the University.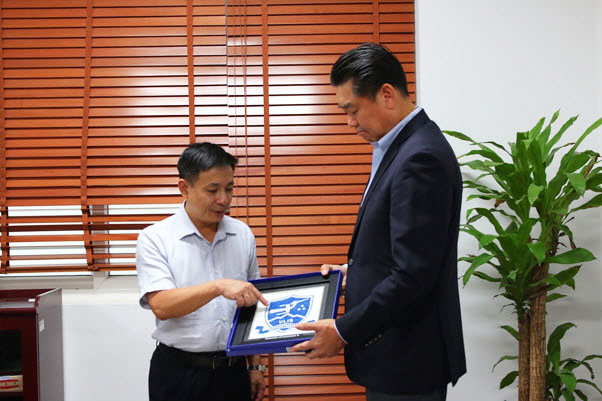 After that, Mr. Kim In Kyu gave a lecture about HITEJINRO Group with an impressive development history. At the same time, he also shared about promising job opportunities at HITEJINRO with many possibilities for ULIS students to develop.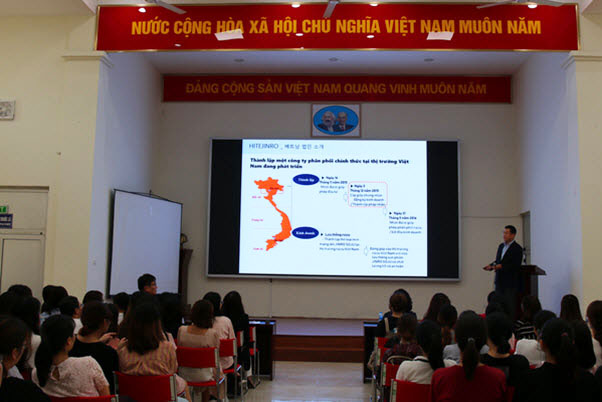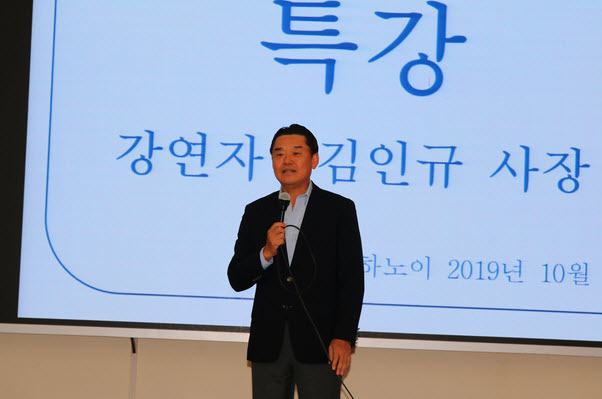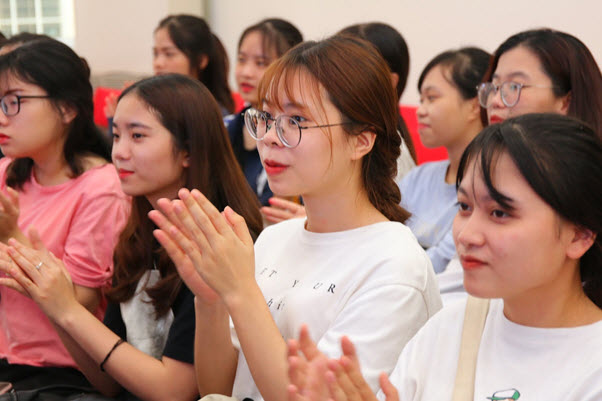 Representing the Group Mr. Kim In Kyu presented a sponsorship gift to the Faculty of Korean Language & Culture in the wake of the preparation for the 25th anniversary of Korean language teaching activities at ULIS.