Italian language classes for Ulis's staff and lectures officially launched
As planned, upon completion of this Italian course, Ulis's staff and lectures whose Italian proficiency has reached Level B2 will enjoy priority if they wish to secure scholarships for pursuing Master programs on the Italian language overseas. Also, Italian will be offered as a major at ULIS, the plan says.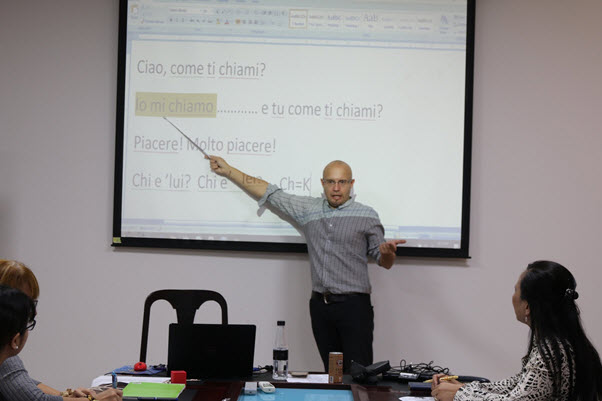 On 15th October, 2018, ULIS officially launched Italian language classes for its staff and lecturers taught by native teachers.
The program's overview
The Italian classes are part of ULIS strategy to offer more languages as majors at the University and to boost foreign languge teaching activities in a period of 7 years from 2018 to 2025 and vision to 2035.
Such programs are supposed to create opportunities for lectures to learn and understand new languages and new cultures. Subsequently, Italian would be taught as a second foreign language in ULIS from the 2018-2019 academic year onwards before it can become a major, and a new department can be established at ULIS.
These classes are opened with free of charge. The learners wil have chance to learn from native teachers and achieve 1000 Euro Scholarship to study in Italy for one month or advanced Italian course in Sienna University, Italy for 6 months.
After finishing the classes, learners would be able to sit an exam to get an A1 certificate in Italian.
What was delivered at this very first class?
The morning class has attracted over 20 lectures from different units to register.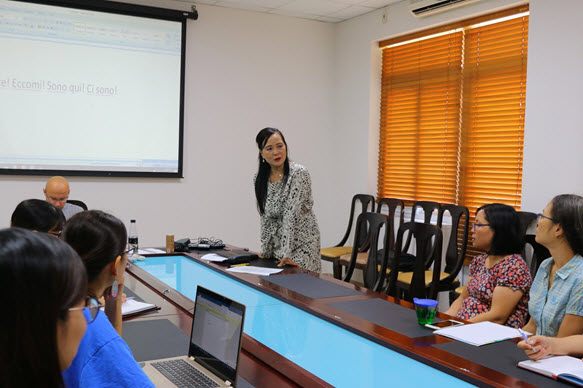 Remarked at the begining of the class, Vice President Ngo Minh Thuy extented her thanks towards the lectures who had registered for the class.
She expected that all of the lectures would study really hard to gain knowledge and joy when learning this language.
At this very begining class, the Italian teacher named Macro Bistacchia shared about some basic knowledge of the Italian culture and taught learners how to introduce themselves and how to make a common conversation in Italian.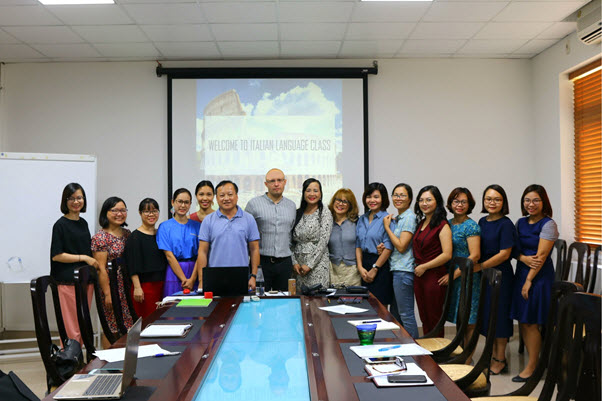 If everything goes to plan, after this Italian program, Ulis's staff and lectures whose Italian proficiency is B2, will be prioritized on the process of acquiring scholarships to study master programs in Italian language in overseas countries.