Opening ceremony of QH2019.1 graduate cohort and first round commencement for graduated students in 2019
On June 7th, 2019, ULIS – VNU solemnly held the Opening Ceremony of QH2019.1 graduate cohort and the commencement for graduated student in 2019.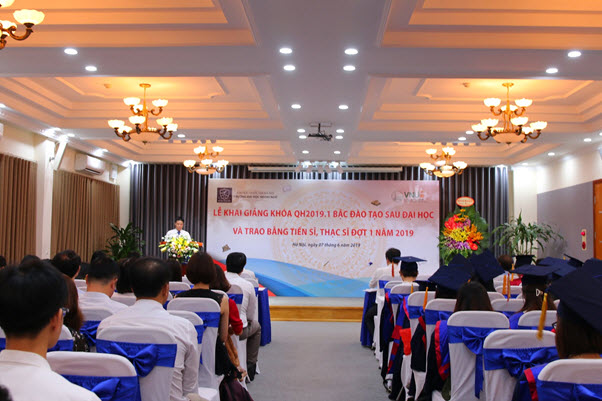 The event was attended by Vice President Lam Quang Dong; Executive Board of the Faculty of Graduate Studies; graduate students of QH2019.1 cohort; and graduated students who received degree in 2019.
Delivering his opening remarks, Vice President Lam Quang Dong extended his greetings to 63 new graduate students of the QH2019.1 cohort and congratulated 47 new masters and 4 doctors. He hoped that all the students would continue to further their education to develop their careers and contribute to the country.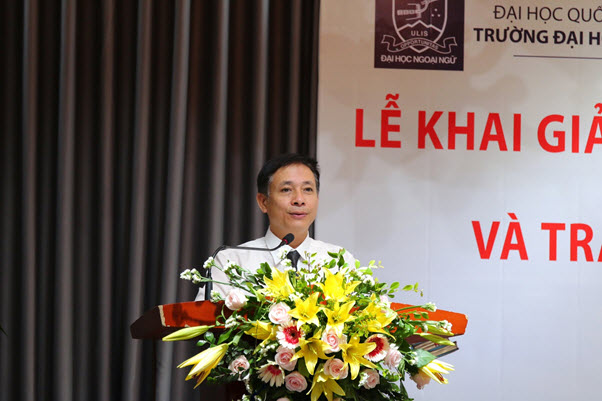 Representing new students, Duong Nguyen Anh expressed his pride when he was accompanied by enthusiastic teachers who are always dedicated and willing to offer help. He promised to do his best in learning and researching.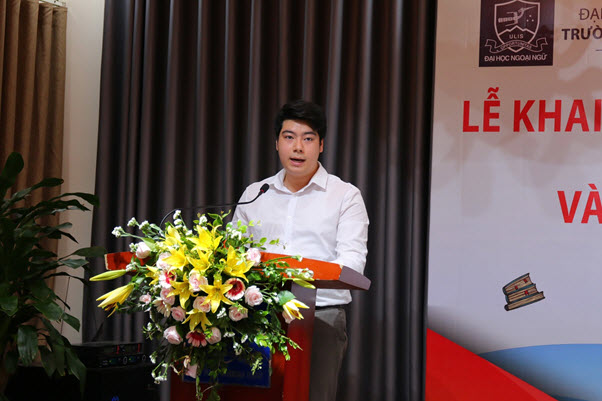 Representing new graduated students, Dr. Nguyen Thi Bich Thuy recalled upon the memories of having been a student at ULIS since she was a high school student at FLSS. She affirmed that she would never stop learning to become a better teacher and contribute to the country's education.