ULIS Videos page Launched
ULIS-VNU has officially launched a video page at: http://ulis.vnu.edu.vn/videos/. This is an information channel that features videos related to ULIS's activities.

Under the direction of the Management Board, the Center for Information Technology, Comunication & Learning Resources has developed a special page featuring video clips of ULIS-VNU at the address: http:// ulis.vnu.edu.vn/videos/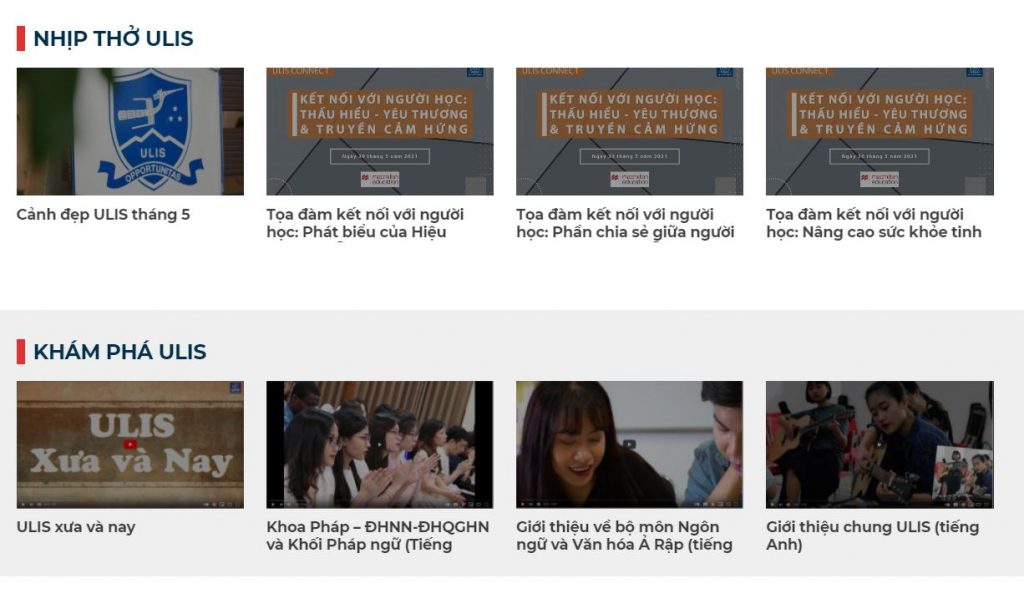 In this site, videos are posted on specific topics so that audiences who want to search for videos with related content can easily access them.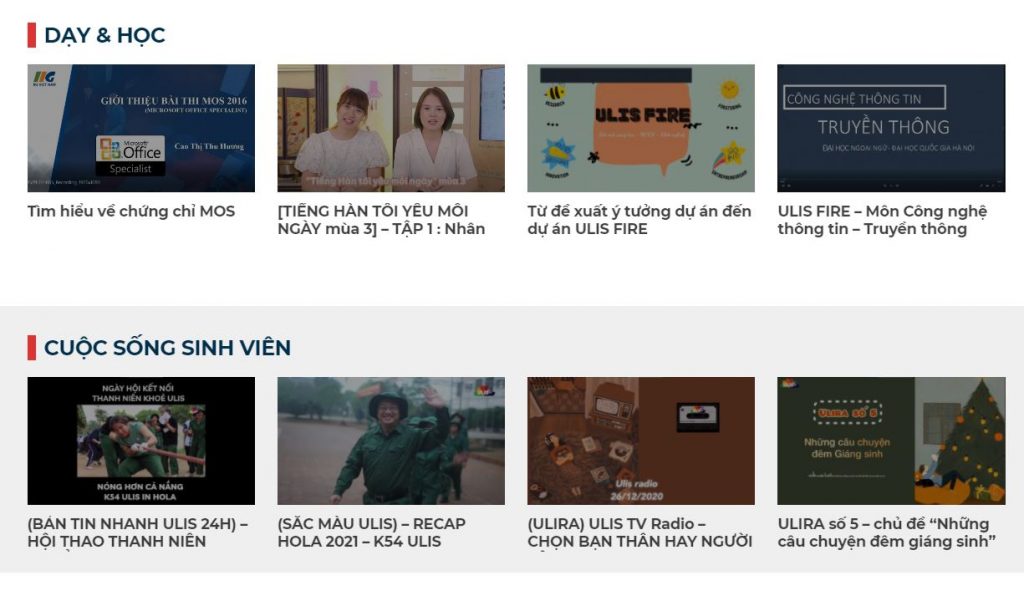 We very much hope to receive the following attention and look forward to receiving the products of all teachers and students to further develop in terms of content and images for the videos.