ULIS welcomed the delgation of Wenzao Ursuline University of languages
On January 16th, 2017, ULIS – VNU held a meeting with the working group of Wenzao Ursuline University of Languages – Chinese Taipei.
Regarding ULIS, the meeting was attended by Dr. Do Tuan Minh – President, Dr. Do Minh Hoang – Director of Cooperation and Development Office and Dr. Hoa Ngoc Son – Director of Center for International Education.
Regarding Wenzao Ursuline University of Languages, there was presence of Mr. Gu Changyong – Vice-President, Mr. Hu Haifeng – Head of Department of International Business Administration together with more than 15 students.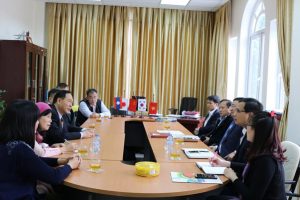 During the meeting, the two sides discussed cooperation activities in the time to come. As the two top universities in terms of foreign language training which signed the official cooperation in 2016, the two sides have implemented joint activities to reinforce this relationship.
Making a speech in the meeting, Mr. Minh affirmed that ULIS always attached great importance to the cooperation with Wenzao and hoped that the relationship would be increasingly reinforced and expanded. On behalf of Board of Management, he also invited President of the university to ULIS in an appropriate time.
Mr. Gu thanked ULIS for giving them a warm welcome and reaffirmed the potential for cooperation between the two universities. He asserted that he would try to make the cooperation effective to reciprocate the concern from ULIS.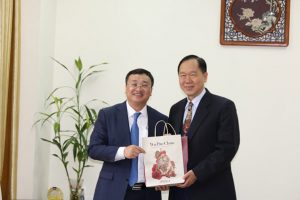 Also during the meeting, the two universities agreed on some aspects such as introducing the first course for Vietnamese (improving Chinese and English) at Wenzao in the first quarter of 2017, designing Study Tour for Taiwanese students in Vietnam in June, 2017, sending the working group of ULIS to Wenzao for a short-term experience exchange in early 2017, putting the Wenzao office at ULIS into operation as soon as possible, etc.
After that, the working group of Wenzao had conversations with students of ULIS. Due to his interesting way of presenting, the lecture on the relationship between Taiwan and Southeast Asia given by Mr. Gu drew great attention of all students.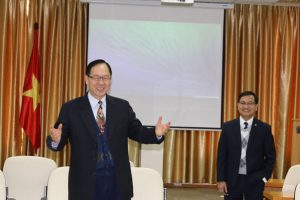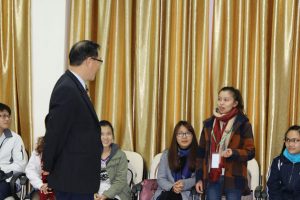 The meeting continued with the exchange and discussion among students from the two universities and ended by touring ULIS and taking commemorative photos.