10 students of Faculty of Korean Language & Culture receive scholarships from Hitejinro Foundation Vietnam in 2022
On June 2nd, 2022, the awarding ceremony of the Hitejinro Vietnam Scholarship Fund under Hitejinro Co., Ltd. in 2022 took place at Meliá Hotel Hanoi.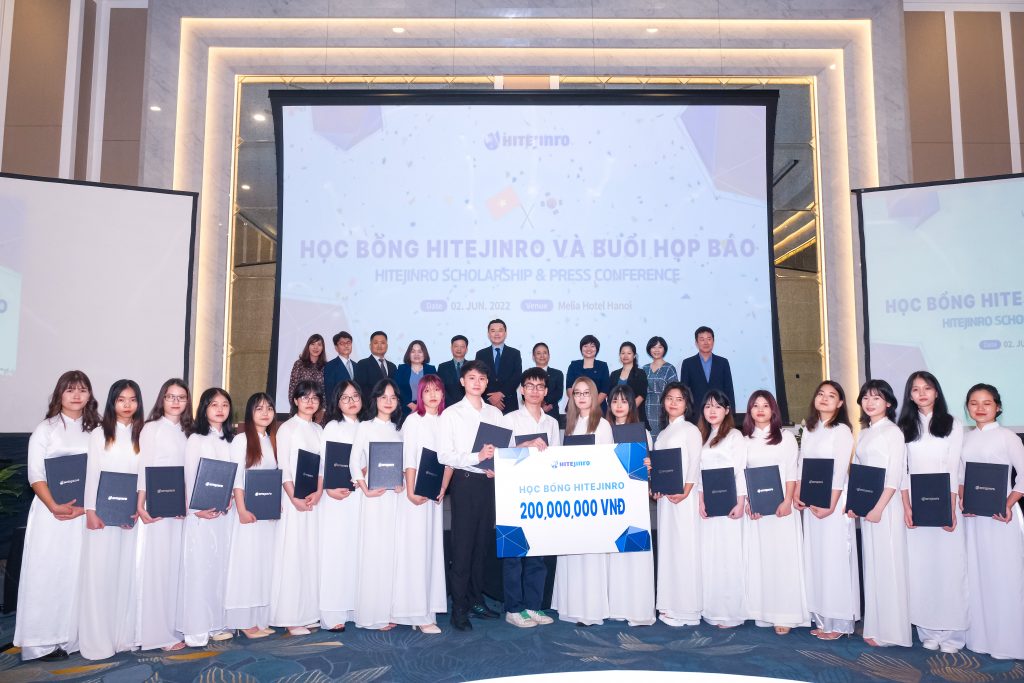 On the day, the Foundation awarded 20 scholarships with a total value of 200 million VND (20 million each) to 20 students from the Faculty of Korean Language and Culture under ULIS – VNU and Hanoi University. All the students have excellent academic records and difficult family circumstances.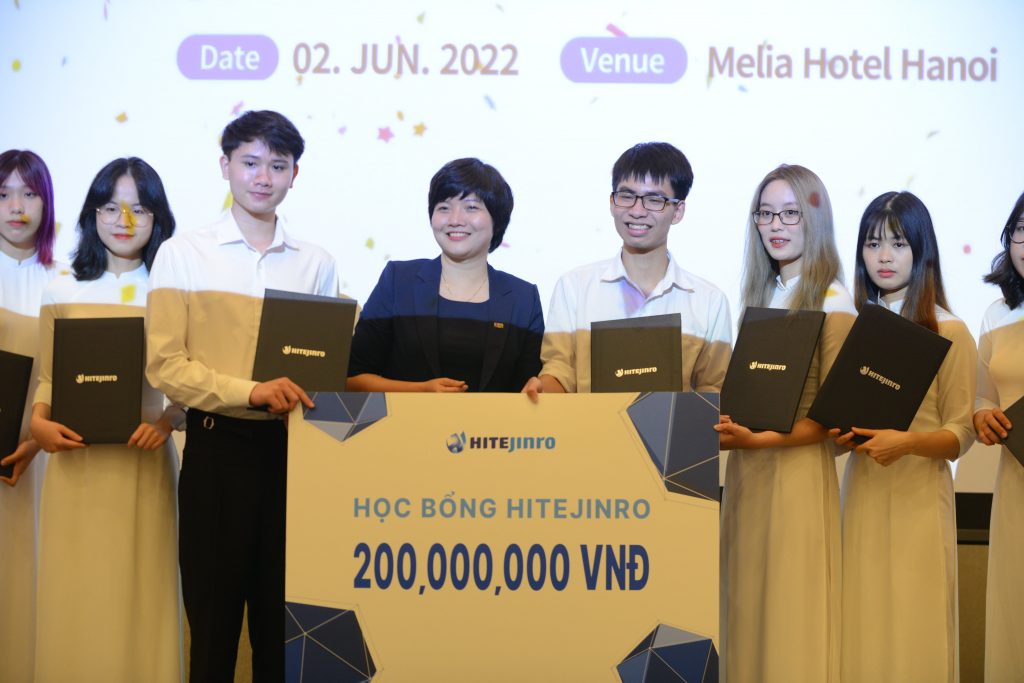 At the ceremony, Vice President Lam Quang Dong respectfully expressed the University's thanks to HITEJINRO in general and HITEJINRO Vietnam in particular. Since the signing ceremony of the memorandum of understanding on scholarship award on May 5th, 2017, HITEJINRO has always helped and supported the University in many activities. The scholarship is a recognition and also a motivation for students.