Certificate of Merit presented to Director of Korean Cultural Center in Vietnam Suk Jin Young
On March 16th, 2023, ULIS-VNU held a ceremony to award the Certificate of Merit from the Director of the Korean Cultural Center in Vietnam Mr. Suk Jin Young for his outstanding achievements and his contribution to the development and popularization of Korean language and culture in Vietnam in general and ULIS in particular in the term 2020-2023.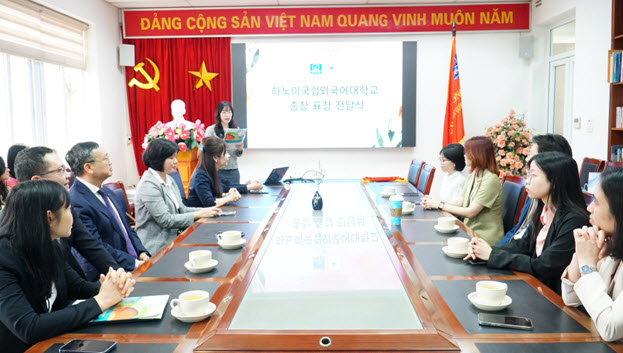 At the ceremony, all the delegation looked back on the past 3 years of cooperation between ULIS and the Korean Cultural Center in Vietnam under the direction of Director Suk Jin Young.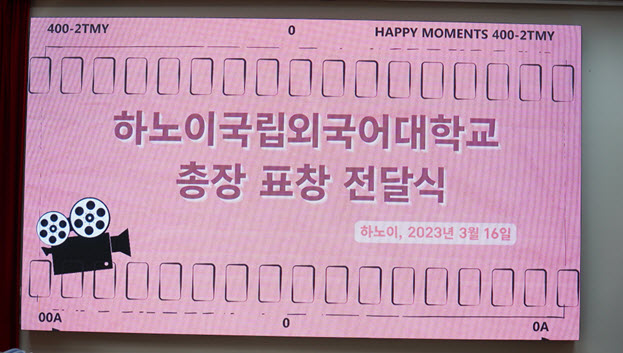 On behalf of ULIS, President Do Tuan Minh expressed his deep emotion and gratitude when Mr. Jin Young attended most of the University's Korean-related events in the period 2020- 2023.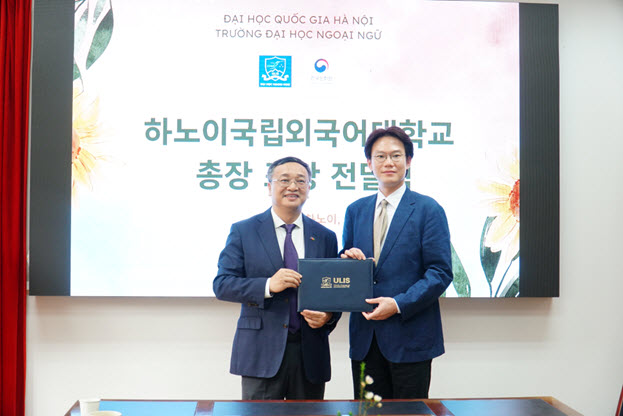 In response, Director Suk Jin Young said that he felt very lucky in the past 3 years because thanks to the help and support from colleagues and friends around, everything went smoothly. He had many unforgettable memories in Vietnam and ULIS.
The ceremony ended with the awarding of Certificate of Merit from President Do Tuan Minh and a gift from ULIS to Mr. Suk Jin Young.