Cooperation agreement with Egroup signed
On November 12th, 2019, ULIS – VNU signed an official MOU with Egroup. The signing ceremony of cooperation between ULIS-VNU and Egroup opened up many opportunities for ULIS students to practice and be recruited to work at an education group with more than 7,000 employees.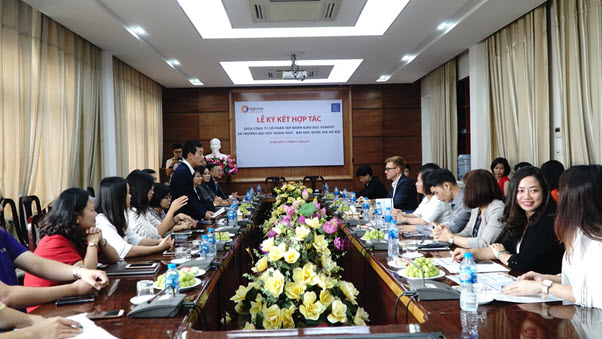 At the ceremony, representatives of the two sides signed an official memorandum of understanding. The two sides agreed to cooperate in many such areas as recruiting students, organizing internship programs, supporting research activities and professional training, developing supplementary skills, granting scholarships, etc.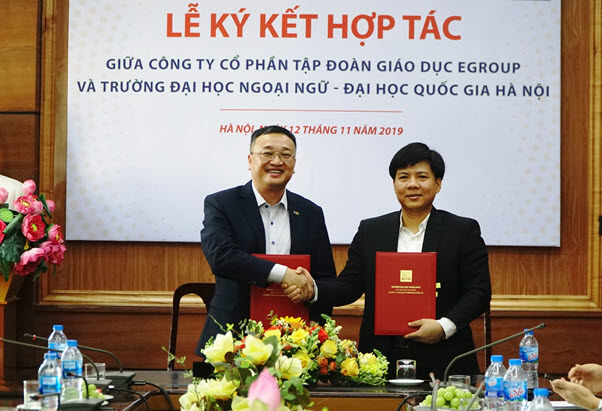 Delivering his speech at the ceremony, President Do Tuan Minh recognized the dedication in developing foreign language education of Vietnam of the Chairman of the Board of Directors, Mr. Nguyen Ngoc Thuy. President Do Tuan Minh believed in the prospects and effectiveness of cooperation between the two sides in the future.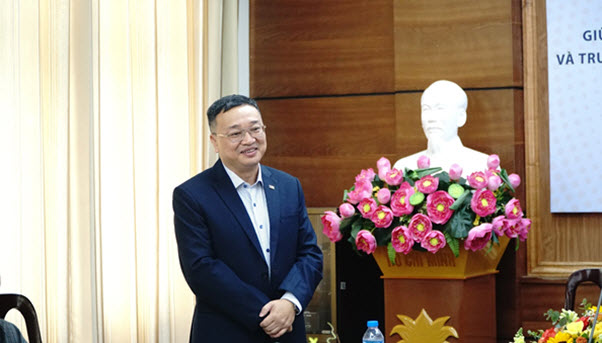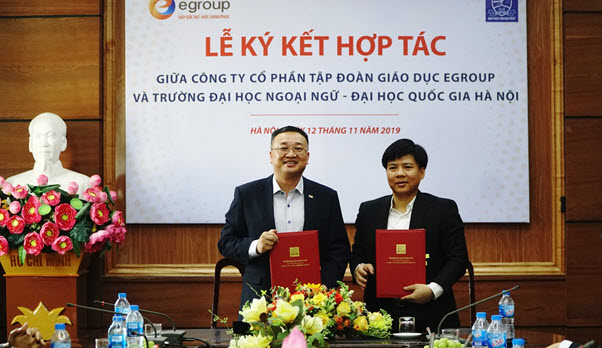 On behalf of Egroup, Chairman of Board of Directors / Founder Nguyen Ngoc Thuy commented that the ceremony had marked a special milestone in the signing of cooperation between a university and an educational group. "This is a good opportunity for Egroup to improve its staff's qualifications and skills." He added.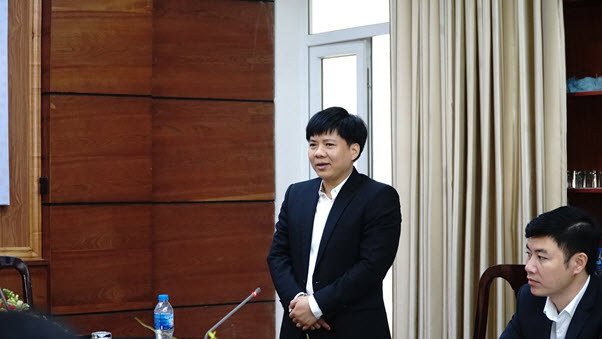 Deputy General Director of the Group Travis Stewart shared about Apax English, Egroup's system of English teaching centers. In the past year, the system has been growing well with 130 facilities across the country. It aims to open 350 facilities in total in the next two years.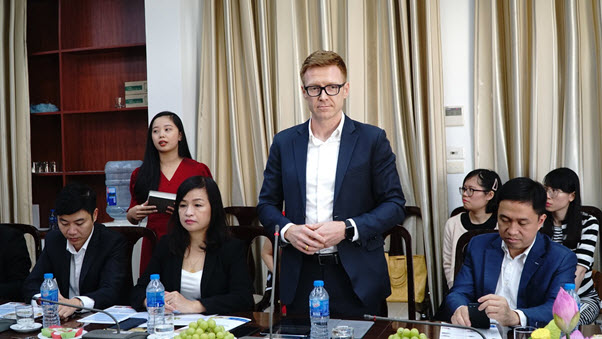 The signing ceremony of cooperation agreement with Egroup ended successfully. The two sides also exchanged specific directions of cooperation programs. Egroup is also expected to participate in the Job Fair – ULIS Jobfair 2020, which will take place in early January.