Opening 1st course of in-service program in English for E Hospital staff
On May 16th, 2022, the opening ceremony of the 1st course of the program in English took place with the participation of 56 staff members of E Hospital.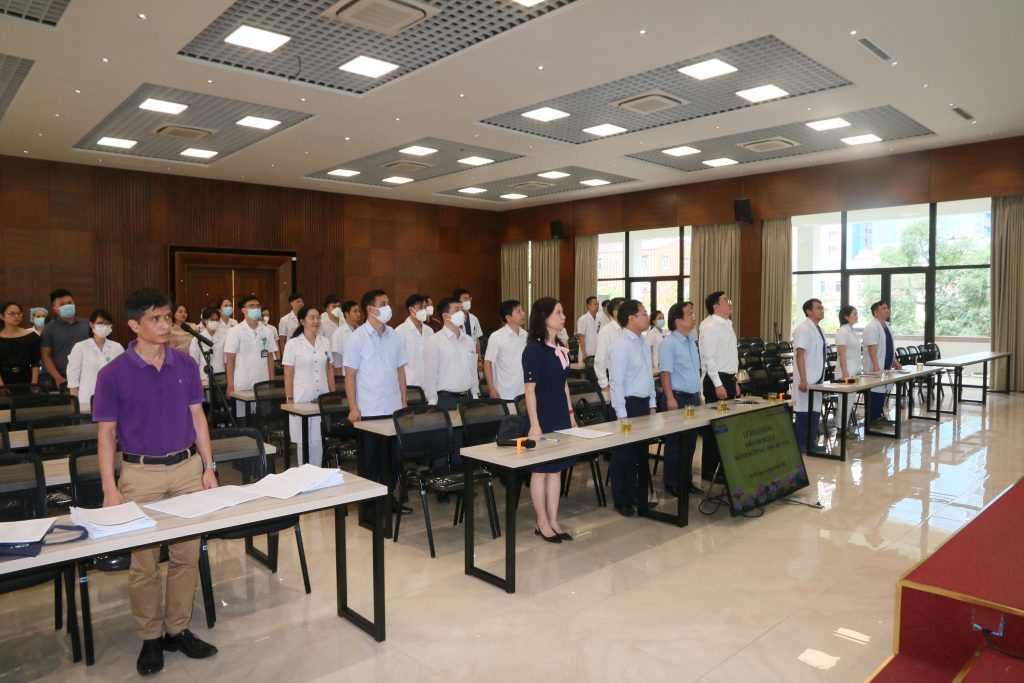 At the ceremony, Ms. Nguyen Thi Bich Ngoc – Vice Dean of the Faculty of Language Education & Professional Development read the admission decision to 56 students of the course.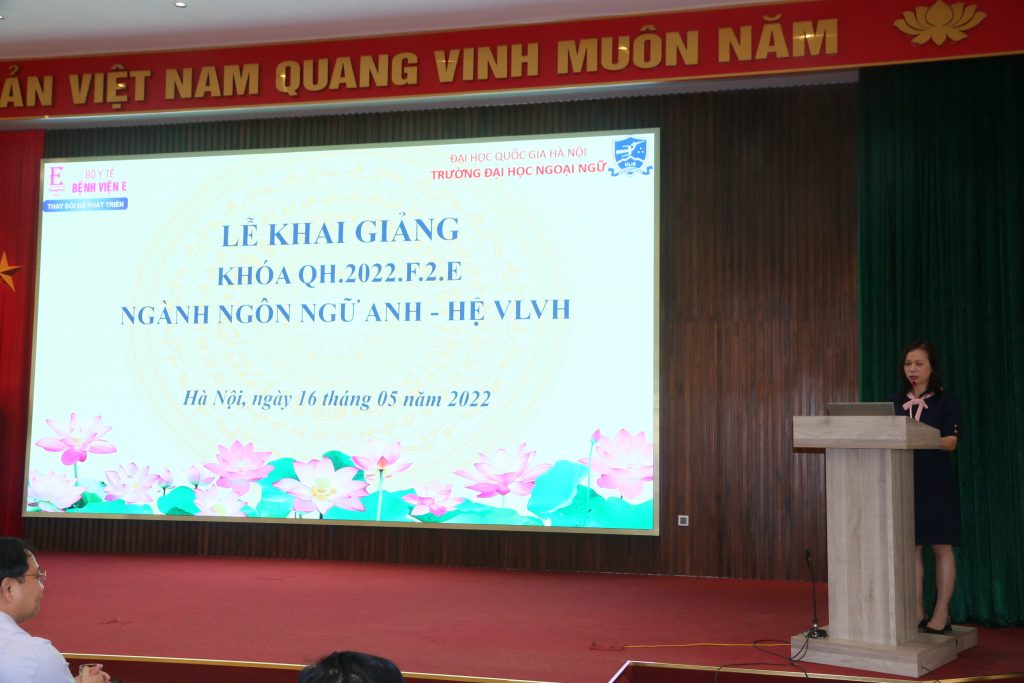 Delivering his congratulatory remarks, Vice President Nguyen Xuan Long praised the learning spirit of E Hospital's doctors and nurses. In today's integration era, foreign languages are an important tool for medical staff to approach new knowledge in the world.