Dr. Diana Dudzik: "It has been my privilege to work at ULIS!"
My name is Diana Dudzik. I'm an English teacher educator and curriculum developer from the US. I earned my PhD in Education, Curriculum and Instruction: Second Languages and Cultures Education from the University of Minnesota. I've taught elementary, secondary and university level English-as-a-second-language and pre-service teacher education courses in the US, and MA teacher education in Vietnam.
When I was a young ESL teacher in Minnesota, I was hired to teach English to one Vietnamese high school student from Nha Trang. He later became a part of our family. Hai missed his country very much, and often said that "Americans are rich in things, but Vietnamese are rich in relationships".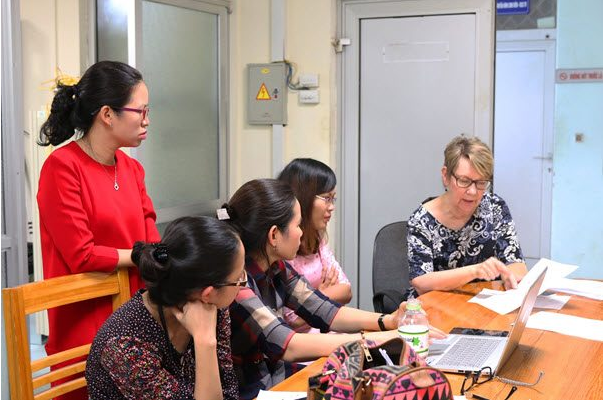 I first came to Vietnam in 1994 with my husband to teach English to MOET staff for a year. We returned to Vietnam again from 2001 to 2004 and led a 3-year teacher development project at Hanoi University.
After completing my doctorate in Minnesota, I spent a year fighting cancer. When I was well enough, we returned to Vietnam to visit friends. At that time, I was introduced to Professor. Nguyen Hoa and Dr. Do Tuan Minh at ULIS, and we collaborated on drafting English teacher standards for The National Foreign Language 2020 Project. That was the beginning of many fruitful years of collaboration with ULIS.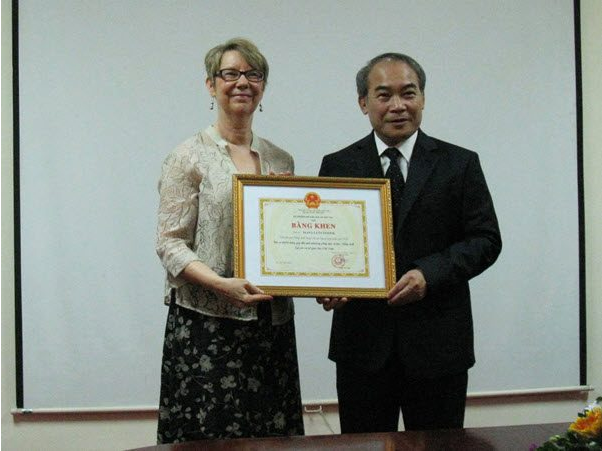 I have many fond memories of my work at ULIS. I had meaningful collaboration with Dr. Nguyen Hoa and Dr. Do Tuan Minh on the English teacher competencies framework (ETCF) and ULIS's role as a regional foreign language resource center. I had a great time interviewing Fast Track teachers and students for an evaluation of the Fast Track curriculum. I enjoyed observing the creativity of the teachers and the enthusiastic participation of the students in the FELTE classes I observed. I also have fond memories of the significant work we conducted together as I worked with teams of qualified and dedicated FELTE teacher educators to evaluate the national English teacher education curriculum, FLCESC staff as we developed three new "contextual" courses, and with faculty and staff from across the university in our most recent project of developing blended teacher development courses.
The ULIS motto of "creating opportunities together" says it all! So do the three words on the sign in front of Building A1 this year: responsibility, opportunity, community.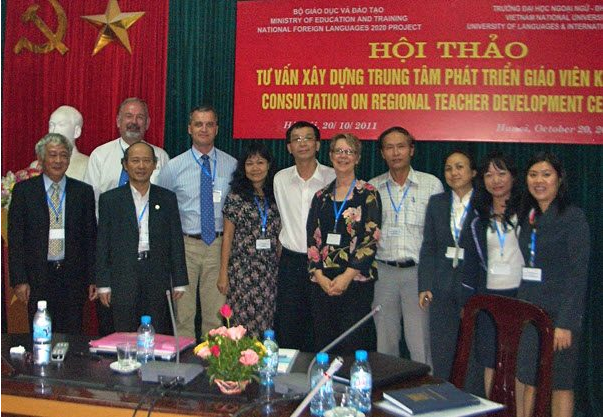 ULIS is a very special teaching and learning community. It has been my privilege to work with you all. Wishing the entire ULIS community the very best in the future!