Gyeong eun Kim – Korea: Vietnamese people seem to be very warmhearted
I have enjoyed learning a variety of new languages since young age. Although awkward, it was so fun to talk to the foreigners using the language I learned, and the cultures I learned through them were very interesting as well. So when I was a little girl I had a thinking of living abroad someday. I got interested in Vietnam when I was in high school and I began to study Vietnamese little by little. The culture and life of Vietnam that my teacher told me was very interesting, and I decided to live in Vietnam as soon as I graduate from high school. Then I achieved that dream.
I had the goal of going to ULIS since high school. Even though I didn't have much information about the admission process, I knew it was the best university in Vietnam. That was one of the reasons why I selected the school, but actually I attended the language school of ULIS before enrollment, and many Korean teachers and students recommended our school. Students were so kind and everything was good. And I felt the same as I went to the language school, so I decided to apply.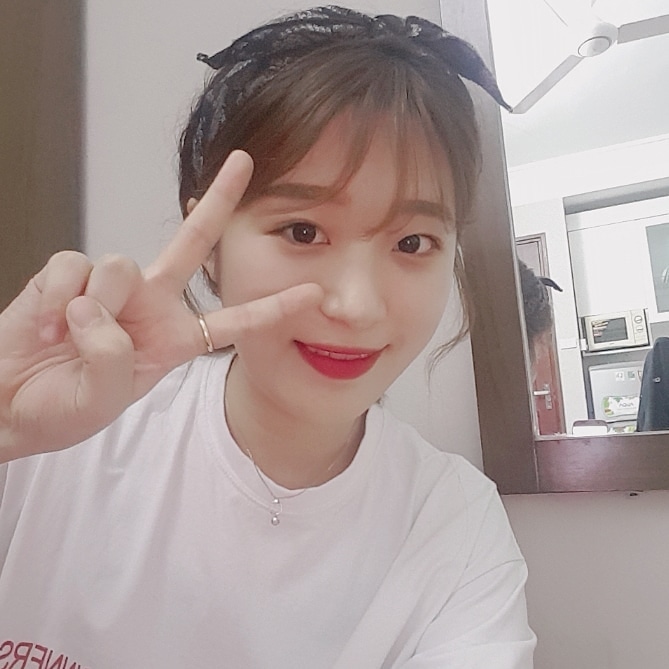 I wanted to come here so much and with many expectations I did not have any worries, but now I am having more worries. It's so difficult to learn Chinese by Vietnamese, which I am not perfect at.
Everything at ULIS is good, especially the studies and the facilities. It is new and surprising that they do physical education unlike in Korean colleges. It's quite impressive that they even care for the student's health, but I don't like sports. I also like that the curriculum is well-organized so that one can learn the language major Chinese to a fluent level in a few month time. However I am not yet to such a stage and don't feel comfortable with Vietnamese.
I am rather shy, so I am rather not good at approaching people. However Vietnamese and local students approach me, a foreigner, without any hesitation. I am so grateful for that, and I think everyone is very kind, especially my classmates. They help me a lot. They tell me really kindly what I don't know. My friends know I am quite shy. So they start talking to me first about Korea and we talk a lot. Vietnamese people seem to be very warmhearted.
I was impressed when seeing students playing some traditional games like Korean traditional games 'Jegi-chagi'. It seemed fun that they got together with their friends laughing and working out even in a tight schedule. Very unlike normal college life which is usually more about playing a solo and less hanging out with a large group of friends, I find this gathering culture really good and impressive
One of my goals is to speak Vietnamese fluent. Therefore I want to have more experience in Vietnam. On top of it, I would like to be someone who contributes to the relationship between Korea and Vietnam.
I wonder how the others have their college life and if I could, I would like to have a talk with them about us.