More internship programs in Japan for ULIS students
On November 28th, 2022, ULIS-VNU held a meeting with the Association to Support Japanese Interns and its participating units to discuss internship programs for ULIS students.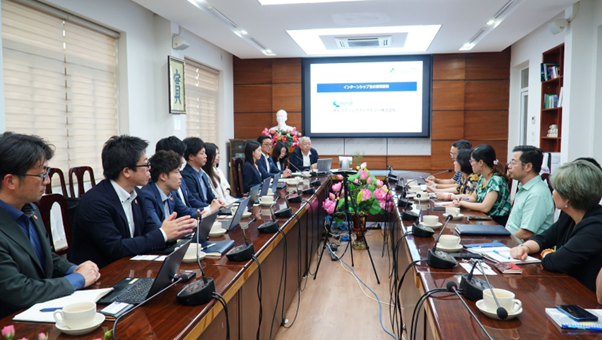 At the meeting, representatives of Japanese companies introduced their units and expressed their desire to connect, be supported by ULIS to find talented students for paid internships.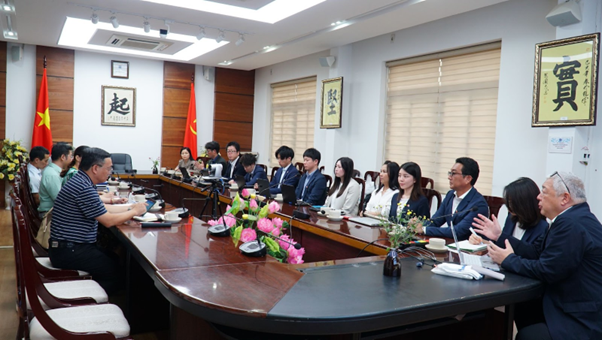 On behalf of the University, President Do Tuan Minh would like to thank Mr. Tsukagoshi Kazuyashi, who has helped the University successfully implement the Japanese internship program in recent years, helping hundreds of ULIS students have the opportunity to experience Japanese language and culture in Japan. President Do Tuan Minh said that ULIS would continue to implement Japanese internship programs in the near future.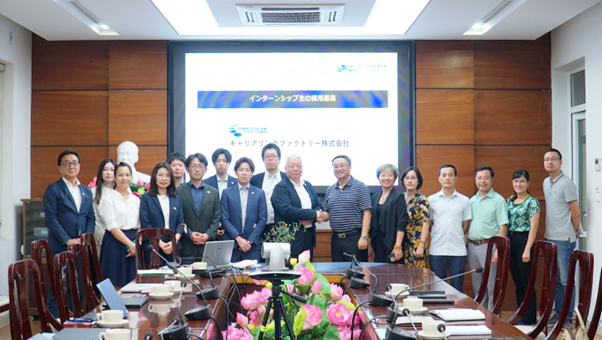 The meeting ended well with many exchanged ideas and suggestions. After that, Japanese companies introduced internships at their units to ULIS students.