Students begin to return to face-to-face study
On February 7th, 2022, foreign students studying Vietnamese began to study onsite again at ULIS-VNU. These are the first classes to return to face-to-face teaching and learning at the university after a long online learning period.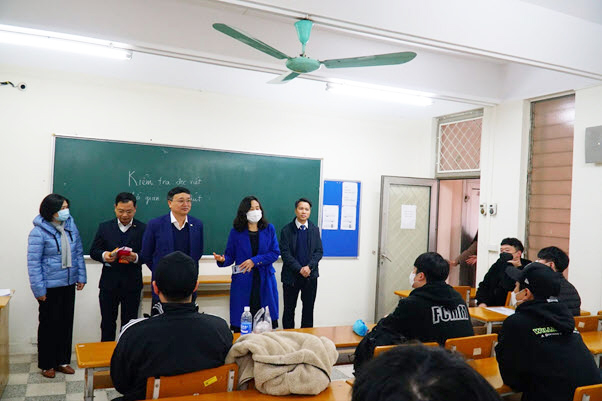 On the occasion of the beginning of the year of the Tiger in 2022 and welcoming students to return to face-to-face classes, President Do Tuan Minh paid his visit and extended his wishes to the overseas students.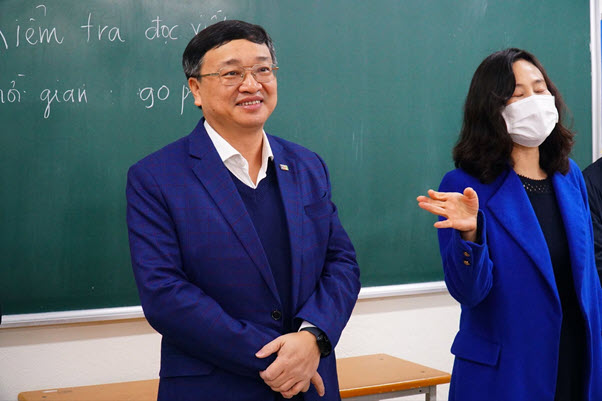 Speaking on the occasion of the new year, the President extended his best wishes for health, success and acknowledged the efforts of international students when deciding to come to Viet Nam to study Vietnamese and establish a career.
Currently, the university is still actively implementing many measures to organize safe face-to-face learning to ensure maximum prevention of COVID-19 for students, especially when many classes will return to school in the coming time.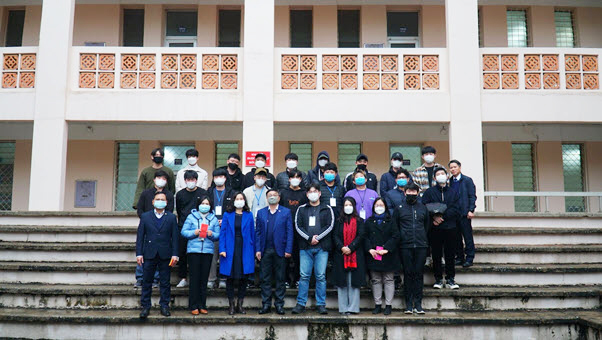 Also on this occasion, President Do Tuan Minh and Dean of Faculty of Foreign Language Education and Professional Development Hoa Ngoc Son represented the school to present lucky money to foreign students.