Admission for double degree program in 2019 held
On September 5th, 2019, ULIS – VNU held an admission day for students who were eligible for the double degree program of the University in 2019.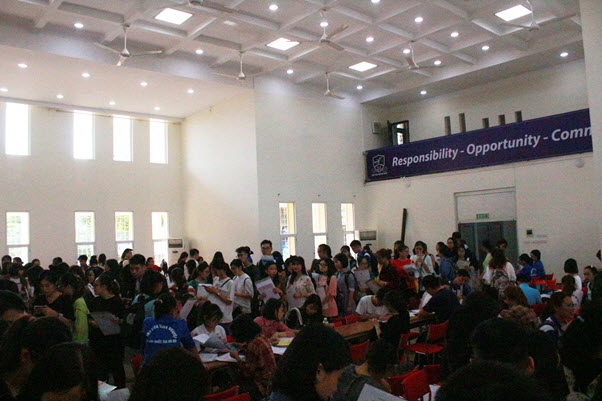 In the school year 2019-2020, ULIS enrolls 300 students for 4 programs in English, Chinese, Korean and Japanese languages.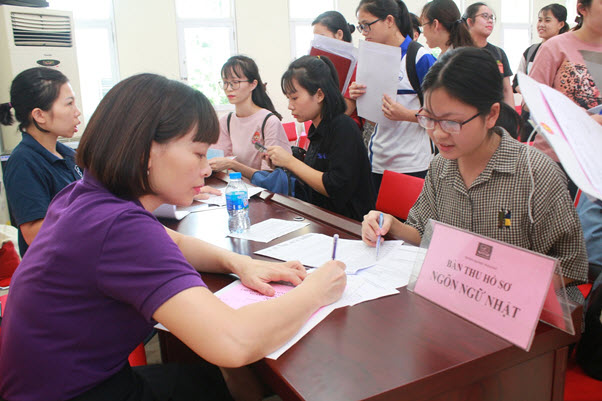 On the admission day, ULIS mobilized many officials and students to voluntarily participate in the organization of admission. The process was carried out in logical steps (distributing documents, getting tuition fees, receiving documents, consulting, giving gifts). In particular, each student received a glass water bottle as a gift from the school.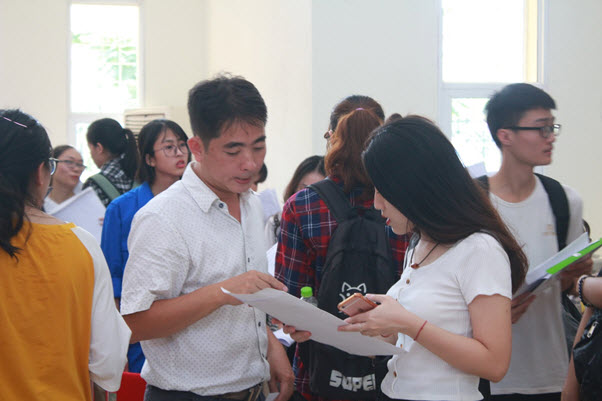 With the enthusiasm of the teachers, the dedication of volunteers, the organization of admission was quick, smooth and orderly.