Can Tho Catfish Basketball Club presented 5,000 antibacterial masks to ULIS
On April 27th, 2020, ULIS – VNU received 5,000 antibacterial masks from Catfish Basketball Club.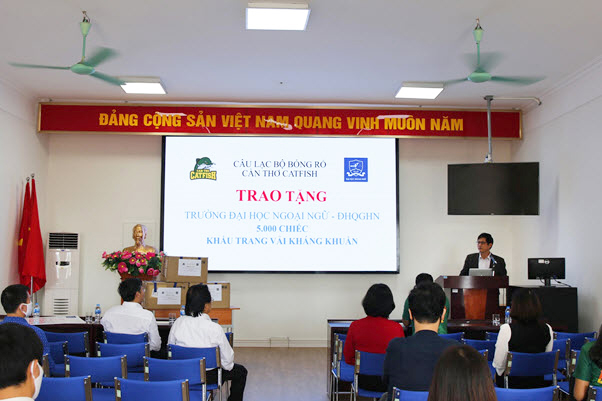 Attending the ceremony was Vice President Nguyen Xuan Long, Chairman of the Advisory Council for Cooperation & Development Nguyen Lan Trung, Director of the Politics & Students Affairs Office Vu Van Hai, Director of the Assets Management & Security Office Pham Van Kim and Deputy Director of the Office Pham Dinh Luong, President of Students' Association Dang Huyen Thu.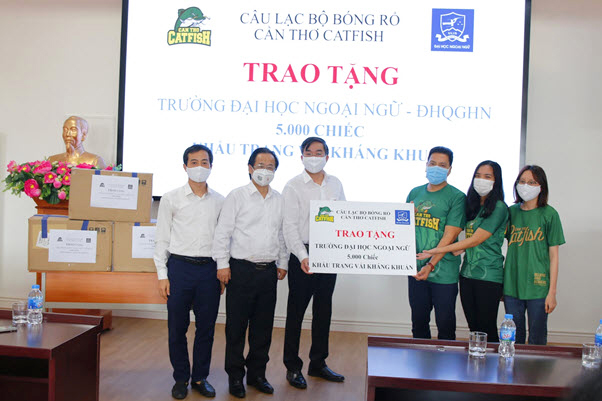 At the ceremony, representatives of Can Tho Catfish Club presented 5,000 masks to representatives of the University.
Speaking on behalf of the club, Mr. Le Xuan Minh shared that Can Tho Catfish was very honored to contribute to support the prevention of Covid-19 epidemic at ULIS. Appreciating ULIS's contribution to the education of the country, he expected that the University would continue to grow strongly in the future.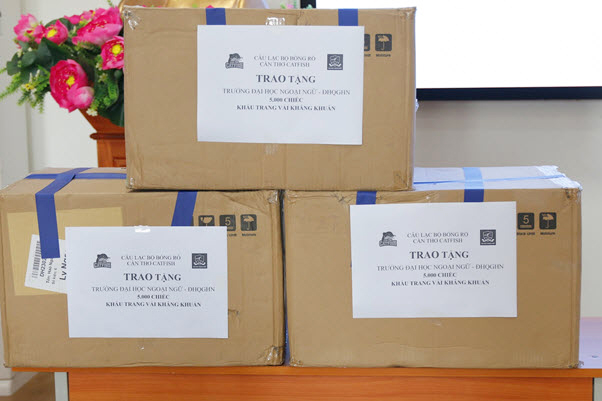 Vice President Nguyen Xuan Long thanked the Catfish Can Tho Club and expressed his happiness over the achievements of the club over the past time, he also hoped that the two units would have more cooperative activities in the near future.