Commencement for students of in-service course in English at Thuongmai University
On 21st May, ULIS-VNU in collaboration with Thuongmai University held the closing ceremony of the in-service course in English for 65 students.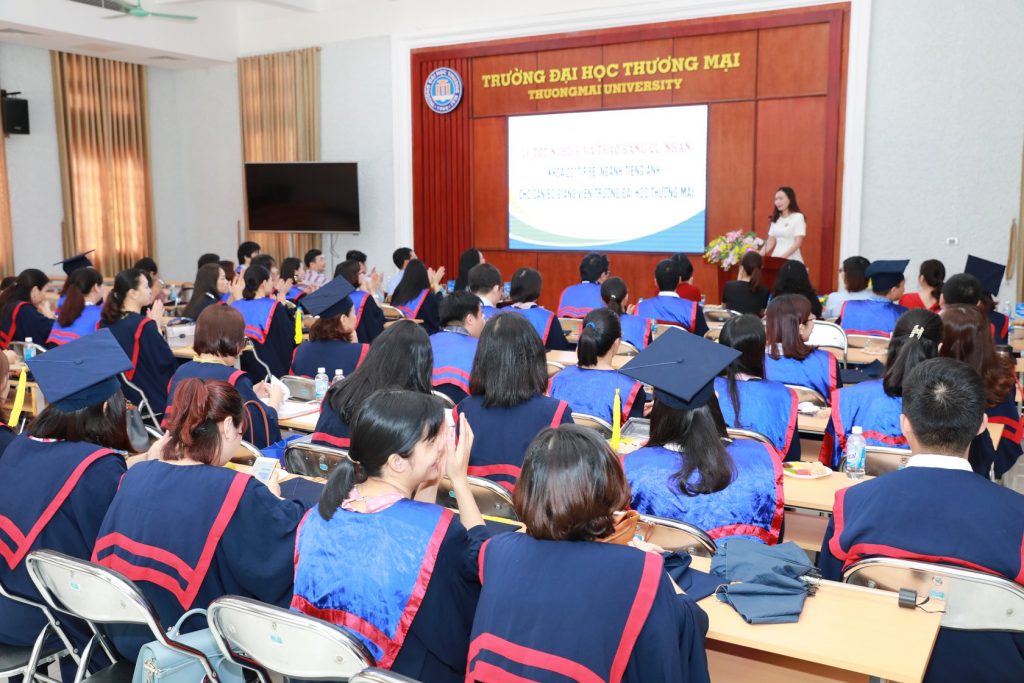 Speaking at the ceremony, Vice President Ngo Minh Thuy and Assoc. Prof. Dr. Nguyen Thi Bich Loan – Vice President of Thuongmai University acknowledged the efforts of all students for successfully completing the course.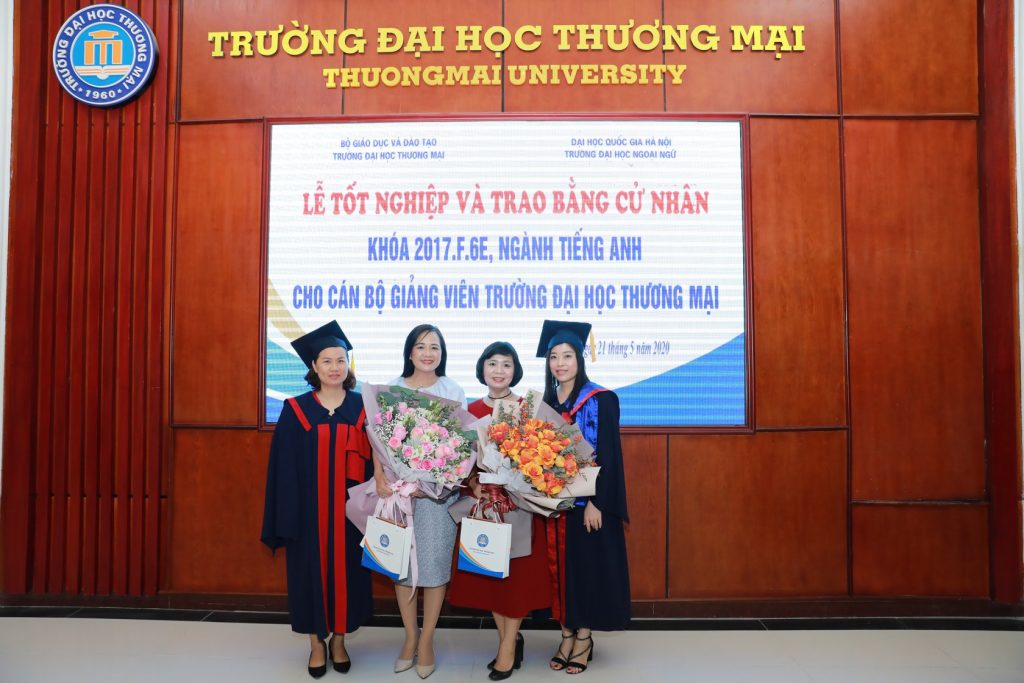 Also at the ceremony, representatives of the new graduates thanked the Governing Board of the two universities, the teachers, the functional departments for creating all favorable conditions for the students to successfully complete the course and hoped that the cooperation between the two universities would be more and more developed and sustainable.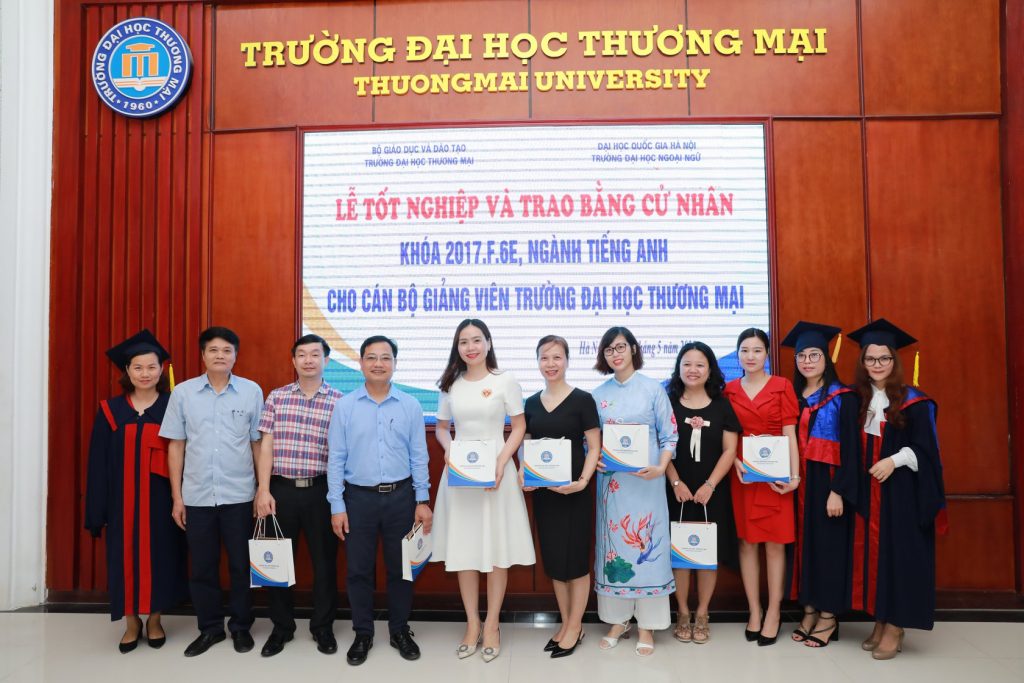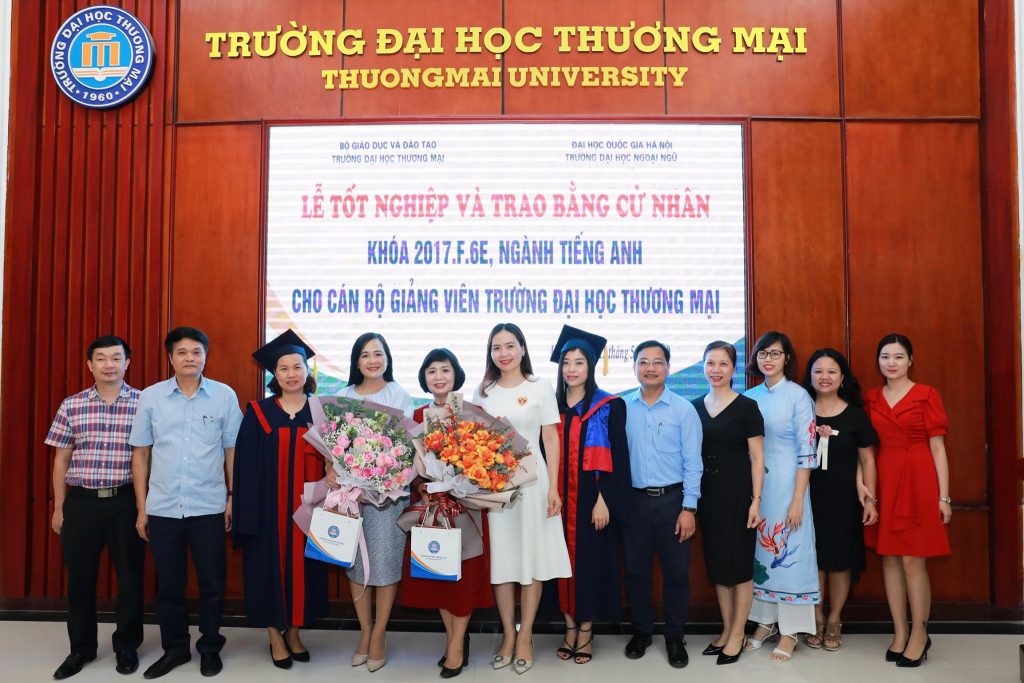 Buổi