Football friendly between ULIS and BIDV
On July 5th, 2019, ULIS-VNU organized football friendly matches with Vietnam Bank for Investment and Development BIDV to raise funds for ULIS Dream Foundation with the participation of 4 teams (2 men's teams and 2 women's teams) from ULIS and BIDV.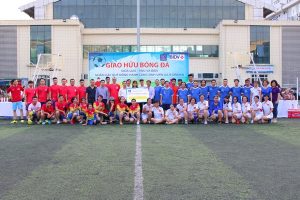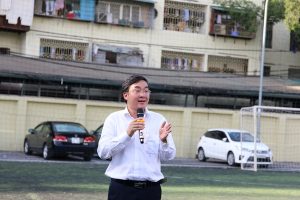 Delivering his speech at the event, Vice President Nguyen Xuan Long affirmed that ULIS and BIDV were having good cooperation and through such activities like this the two sides not only bring opportunities for students but also bring more opportunities to exchange and learn from each other, thereby strengthening the cooperation between the two sides.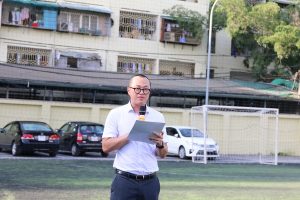 The Deputy Director of BIDV Cau Giay branch Nguyen Cao Minh shared that this football friendly was a very good opportunity for the two sides to exchange and learn more about each other and through which contributes to the school's educational activities.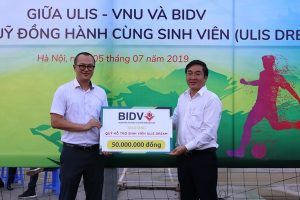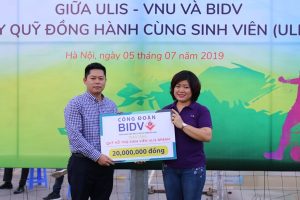 To support the Foundation (ULIS Dream), BIDV and the Trade Union of BIDV Cau Giay branch raised a total of VND 70,000,000 to the Foundation.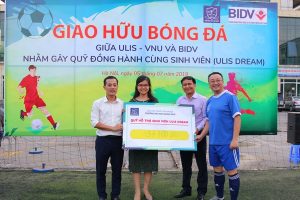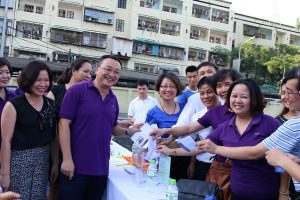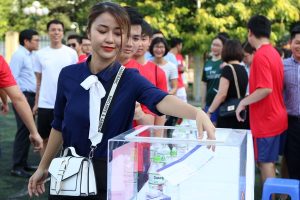 In addition, during the football friendly matches, ULIS and BIDV units and individuals joined hands to support the amount of 137,700,000 VND for the Foundation.