International shared thoughts during the Covid-19 period
The Covid-19 epidemic has affected the learning and general activities of not only Vietnamese students but also foreign students at ULIS. However, the enthusiastic support from the University has created an interesting experience for the international students. Let's find out how international students feel about these days.
La Lap Soai – China
We are international students, due to the outbreak of Covid-19, this Lunar New Year we did not return home, but during this time ULIS has brought a lot of warmth and caring to us.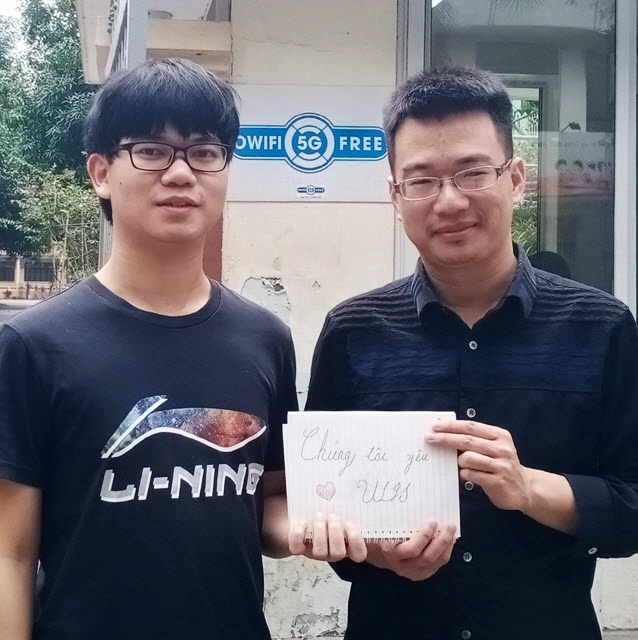 During the outbreak of Covid-19, the school's managament board and teachers visited us many times. We are very touched. Although we did not return home, we still felt warm like being at home.
The teachers also help us a lot in life. During Covid-19, no restaurant was open, food was limited, but the teachers provided us with a lot of food, such as eggs, chung cakes, milk, etc. Also, the teachers also informed us in time, we are very thankful for the enthusiastic help of the teachers.
Although we could not go to class, we now have the habit of learning online. This is a new method, no one has learned this way before. Not only us, the teachers also try to get used to this method. The epidemic has not completely ended, to protect our health we still have to learn online. We hope the epidemic ends sooner, so we can meet our friends and teachers sooner.
In Vietnam, there are many people who care about us, we feel very happy and reassuring, we are very thankful.
Kim TaeWoo – Korea
I came back to Hanoi at the end of February. When I first heard the epidemic also came to Vietnam, I was quite scared. The Government of Vietnam has carried out disease prevention through a 'home isolation' approach. So I studied all subjects online. Moreover, I don't go out unless I have to buy necessities like food. There are difficulties but I am still happy and actively learning. The ULIS teachers were helpful to me and the dormitory manager also bought food and water for me.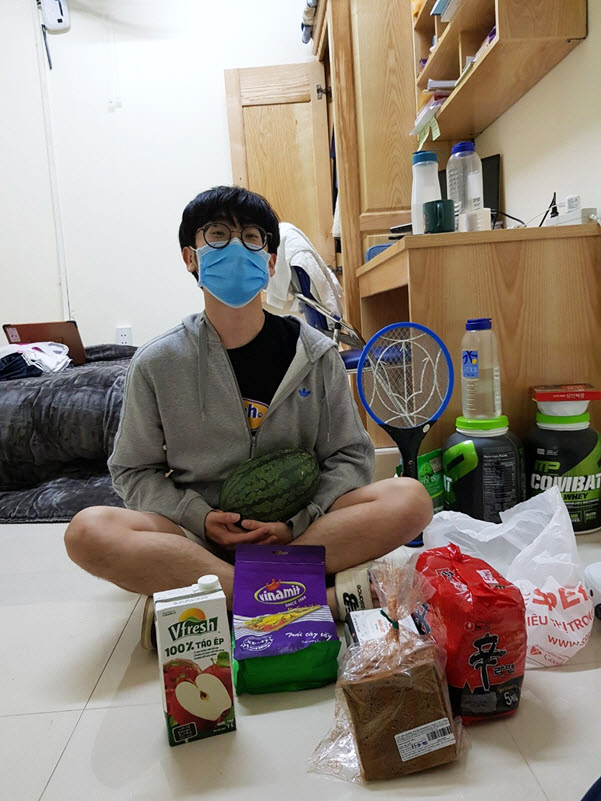 Thank you very much for the help of the teachers.
Khoanh Kieu Nkhat Kha – Ukraine 
I am Khoanh Kieu Nkhat Kha, a Ukrainian international student and I am currently studying at grade 18E15 in English Language. During 1 and a half years of studying at the school, I had a lot of difficulties with general subjects because I did not understand how to register the subject. Gradually, I got used to studying according to the schedule arranged by the school. Now, I have learned how to register for courses on the portal and follow my schedule.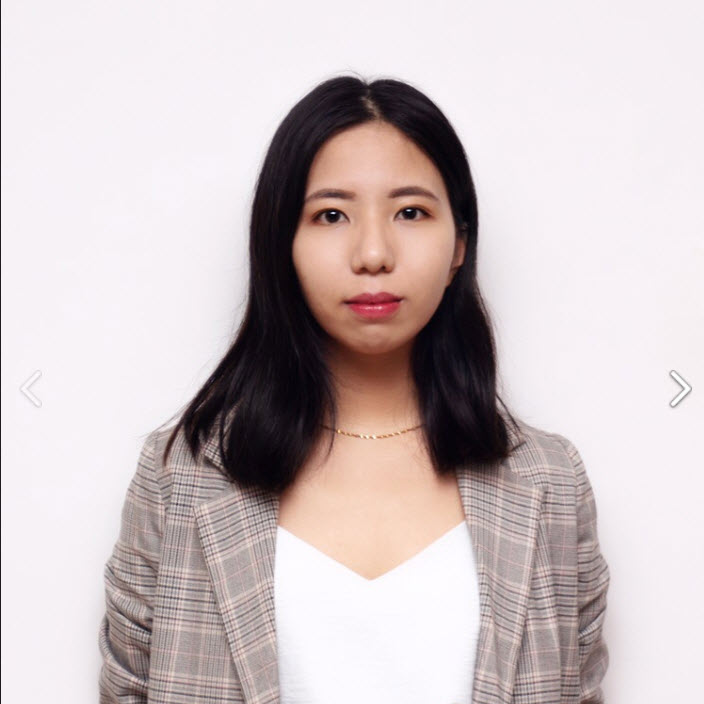 After the Tet holiday, all students should have gone to school to continue their studies. But because of the epidemic, people cannot go to school. Even so, we can continue to study online on Zoom and Microsoft Team. I feel that online learning is quite effective because:
Students who live far away can attend class on time without fear of being late due to traffic.
I feel more interested and focused when I study online because it feels like learning face to face with my teacher without being afraid of missing any important information and no-one is bothering me while I'm online.
While studying online, the teachers created the best possible conditions for students, I feel that they have put a lot of effort into the lessons. And I also find that online learning is not as tiring as it is in class.
I have had an enjoyable online learning experience because I have to run deadlines constantly. Thanks to all the teachers who made it possible for us to learn and pass all the subjects.
Li Lin – China
In the past two months, a new epidemic – Covid 19 appeared unexpectedly in our lives and spread around the world at a rapid pace. So there are factories closed, there are companies that are indebted and others who have gone away forever after days of resilience against the epidemic.
Perhaps, 2020 is an extraordinary year, the people living in this moment are also an incredible generation.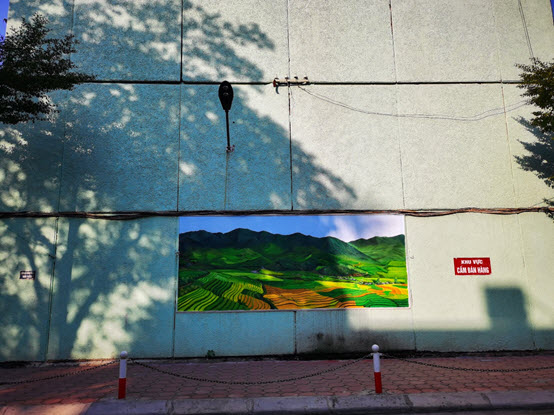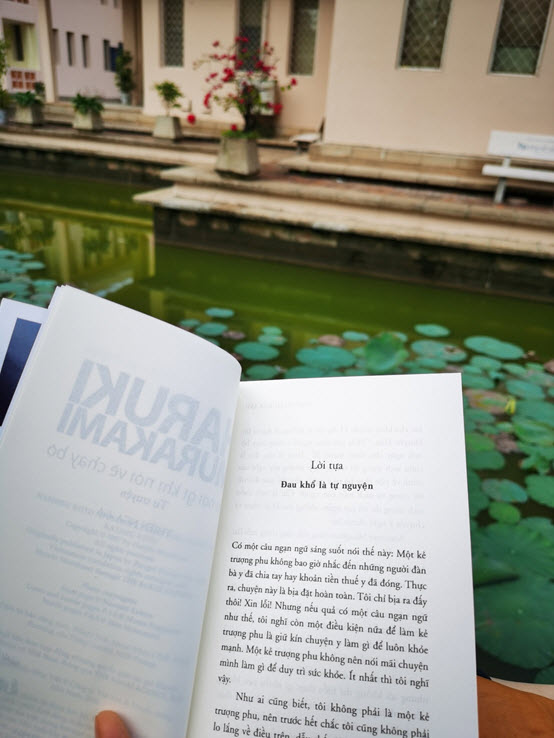 In this situation, everyone's life changes greatly. The same is true of international students in Vietnam, who cannot stay with their families and do nothing but encourage parents to be more secure.
Because of this epidemic, Hanoi was empty, not many people turned up to school. The landscape of ULIS was still as beautiful as usual.
Honestly, I am very fortunate to have experienced difficult days with the people of Vietnam, with the help of ULIS and social organizations. We receive many gifts, and the teachers are also very concerned about our health and our mental health. These two things helped solve the problem during this time. Therefore, I can deeply understand the solidarity of the Vietnamese people. Vietnam can effectively control the spread of disease throughout the country.
Summer has come. The weather of Hanoi begins to turn hot, our lives gradually return to normal. This is good news, a good result of the efforts of the entire people and society of Vietnam. Once again, I would like to thank the ULIS teachers, the people I met in Vietnam and this time around.
China and Vietnam are friendly neighbors, as a Chinese student studying at ULIS, I hope the friendship of the two countries can be more sustainable and deeper in the future.