Promoting the cooperation with Dongduk's Women University, Korea
On May 21st, 2018, the University of Languagues and International Studies – Vietnam National University, Hanoi (ULIS – VNU) held a meeting with delegates of Dongduk's Women University, Korea (DWU), led by Mr. Suh Yong – Head of International Cooperation Office
The meeting was attended by Assoc. Prof. Dr. Ngo Minh Thuy – ULIS's Vice President, Dr. Do Minh Hoang – Director of Cooperation and Development Office, and MA. Vu Tien Thinh – Director of General Administration Office.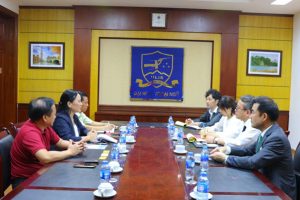 At the meeting, Mr. Suh Yong said that DWU had been focusing more on the international cooperation in recent years. With many similarities, he desired to build a long-term and durable relationship between the two universities. Vice President Thuy also affirmed the willingness to closely cooperate with DWU, especially in teaching Korean language.
After the introductions about ULIS and DWU, representatives of each side had a discussion about the opportunities of cooperation in many fields such as student exchange, lecturer exchange and summer camp for students…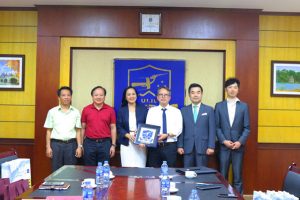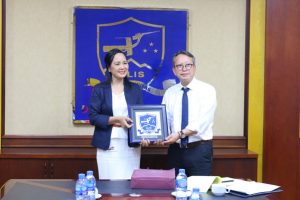 The meeting between ULIS and DWU successfully came to an end. After the meeting, the two universities would discuss and sign the official memorandum of understanding. ULIS has become the first partner of DWU in Vietnam.
Dongduk's Women University founded in 1908 is the first female-only university in Korea. It was established based on the conception of teaching women to respect the truth with an aim to nurturing human morality for a society with sympathy and creating individuals with in-depth expertise for a country that moves forward future and thrive to the world. At present, Dongduk's Women University consists of 8 specialized colleges, 6 schools, 18 majors and 7 postgraduate institutes. DWU's Faculty of Art is home to various famous stars such as Kim Ah Jung, Kim Jeong Hwa, Ivy, Park Kyu Ri – KARA, Girl's day Minah, Yoona, AFTER SCHOOL Joo Yeon, etc.