Representative of Taipei Economic and Cultural Office in Vietnam visited and extended New Year's greetings to ULIS
On January 29th, 2018, University of Languages and International Studies – Vietnam National University, Hanoi (ULIS –VNU) warmly welcomed to Mr. Li Minh – Educational counselor of Taipei Economic and Cultural Office in Vietnam.
The meeting was attended by Dr. Do Tuan Minh – ULIS's President, Dr. Do Minh Hoang – Director of Cooperation and Development Office and Dr. Do Thi Thanh Huyen – Vice Dean of the Faculty of Chinese Language and Culture.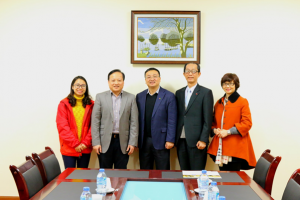 At the meeting, President Minh reviewed cooperation activities between ULIS and Chinese Taipei offices, schools and enterprises in the last year. He also expressed the gratitude towards Counselor Li Minh as well as Taipei Economic and Cultural Office in Vietnam for their interest and support for ULIS.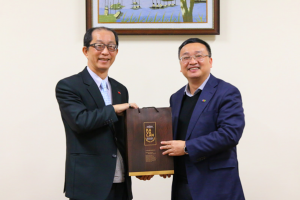 Responding to the gracious welcome of ULIS, Mr. Ly Minh expressed his expectation for more and more effective cooperation activities with wide and deep impacts on all fields between both sides.
On the occasion of the coming Lunar New Year, Counselor Li Minh and President Do Tuan Minh extended their wishes for good health and success to the leaders and officers of both sides.