ULIS commencement in March 2019
On April 12th, 2019, ULIS-VNU held a commencement to certify Bachelor's degrees to 71 students.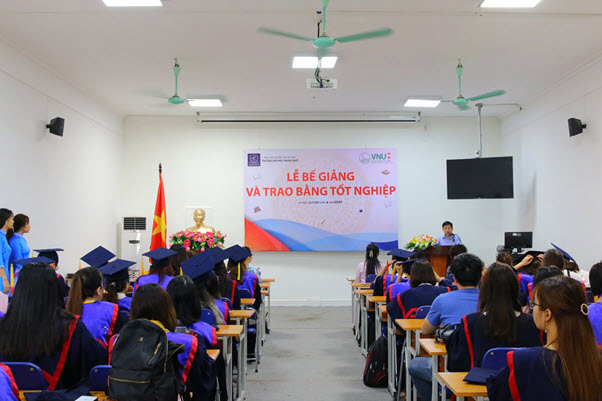 The commencement was attended by Vice President Ngo Minh Thuy; Deputy Director of the Politics and Students' Affairs Office Nguyen Van Doan; Director and Deputy Director of the Academic Affairs Office Ha Le Kim Anh and Nguyen Thuy Lan; Vice Dean of the Faculty of Korean Language & Culture Nguyen Thuy Duong, Director of the Center for Researching Foreign Language Education, Linguistics and International Studies Nguyen Ngoc Anh and 71 students who graduated in March 2019.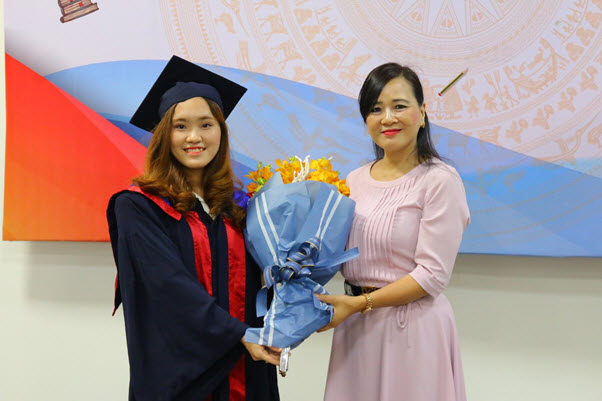 Delivering her speech at the ceremony, Vice President Ngo Minh Thuy extended her congratulations to 71 students and hoped that they would continue their efforts to achieve more success, contributing to developing the ULIS talented alumni network.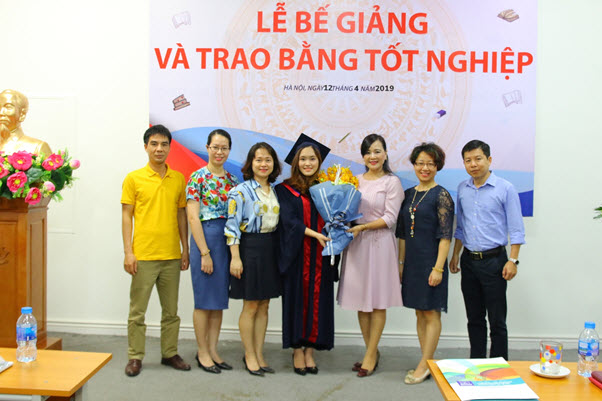 At the ceremony, Vice President Ngo Minh Thuy awarded bachelor's degrees to 71 students of QH.2013, QH.2014, QH.2015 cohorts. The University also awarded certificates of merit to students with the best academic achievements.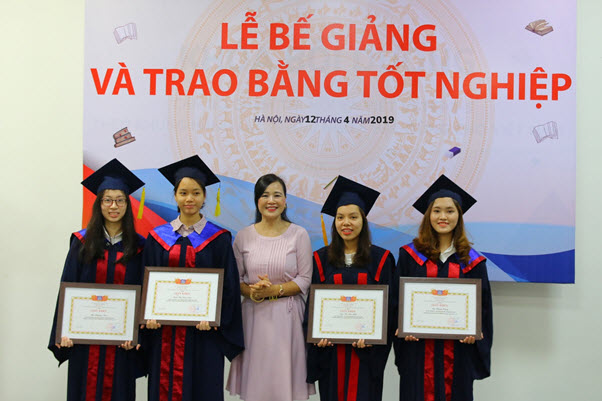 This is the first commencement in 2019 of ULIS.