ULIS promoted the cooperation with Massey university
On November 29th, 2016, ULIS – VNU held a meeting with the representatives of Massey University in New Zealand.
The meeting was attended by Dr. Do Tuan Minh – President of ULIS, Dr. Do Minh Hoang – Director of Cooperation and Development Office, Dr. Vu Hai Ha – Dean of Faculty of English Language Teacher Education, M.A. Nguyen Bich Ngoc – Associate Dean of Faculty of Language Education and Professional Development and Assoc. Prof. Dr. Cam Tu Tai- Associate Dean of Faculty of Graduate Studies.
Regarding Massey University, Mr. Stuart Morriss – Assistant of Vice-President in charge of International Cooperation and Academic Affairs Office; Mr. Michael O'Shaughnessy – Alternate Director of International Office and International Relations; Ms. Andrea Flavel – Director of Center for Career Guidance and Continuing Education; Ms Alyson McGee – International Advisor and Coordinator of TESOL program, Institute of Education.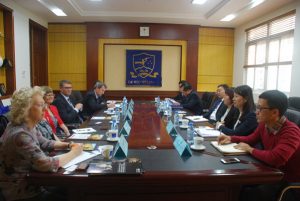 During the meeting, ULIS President, Mr. Minh asserted the university's willingness to cooperate with Massey University, one of the top universities in New Zealand. Similar to Massey, ULIS is a long-standing university with tradition and prestige in the realm of education and research. Hence, he believed that the promising collaboration between the two universities would strengthen their relationship as well as the friendship between Vietnam and New Zealand.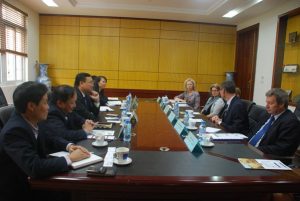 Meanwhile, Mr. Stuart Morriss extended his elation towards the cooperation willingness of ULIS. He also affirmed that the two sides had opportunities to cooperation in many aspects. Thus, it was necessary for the two universities to have detailed discussions before signing the contract.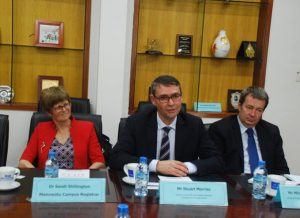 Also during the meeting, the two universities discussed in detail potential cooperation agreements such as: Double major programs, short-term courses, student and teacher exchange programs, etc.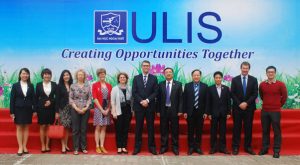 At the end of the meeting, the representatives of the two sides expressed their strong belief in a successful cooperation in the time to come.