ULIS students due to do their internship in Japan
On May 15th, 2019, ULIS-VNU held a meeting with the Overseas Manpower Development Organization (OMDO) to discuss the plan on sending ULIS students to Japan to do their internship.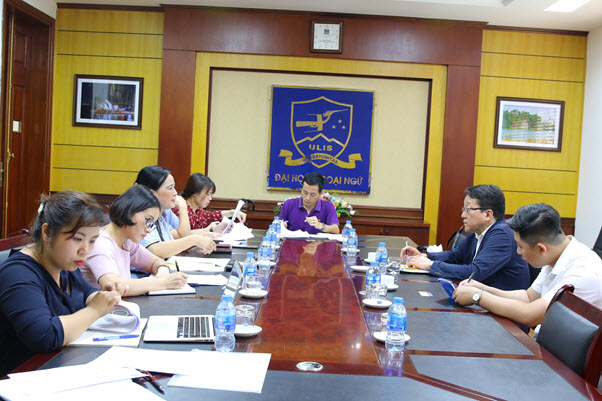 The meeting was attended by Vice President Ngo Minh Thuy, Management Boards and staff of the Politics & Student Affairs Office, the Cooperation & Development Office, the Faculty of Japanese Language & Culture. On the side of OMDO, Director Nakajima Minoru and its experts attended the meeting.
Previously, representatives of OMDO had many times come to work at ULIS regarding to internship opportunities for ULIS students in Japan. The two sides also signed a cooperative agreement to facilitate this activity. This time round, 18 ULIS students were admitted to do their internship in Japan. They will start their journey in August.
At the meeting, representatives of the two sides discussed the matter of bringing the best care for this time students as they are the first group to leave for Japan under this cooperation.