Vietnamese course for international police and security officers in 2019
On June 10th, 2019, ULIS – VNU held the Opening Ceremony of the 12th Vietnamese course for 16 international police and security officers from Laos, Cambodia, China, Japan, Korea and South Africa.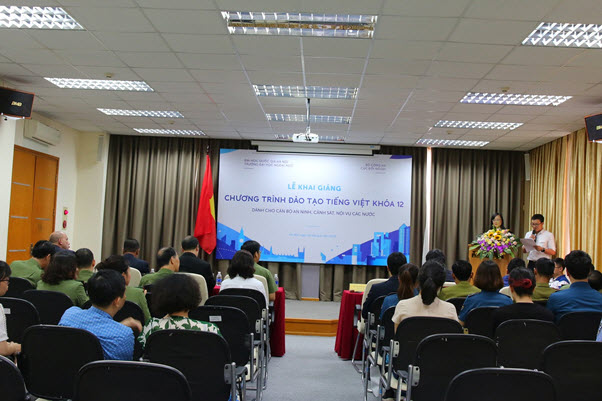 Implementing the foreign policy of the Party and State of Vietnam, the Ministry of Public Security of Vietnam has constantly established, expanded and promoted cooperative relations with law enforcement agencies, security agencies and police agencies in the world. Since 2008, the Ministry of Public Security of Vietnam has successfully organized 11 very Vietnamese language courses with the participation of more than 80 international security officers, police and intelligence officers.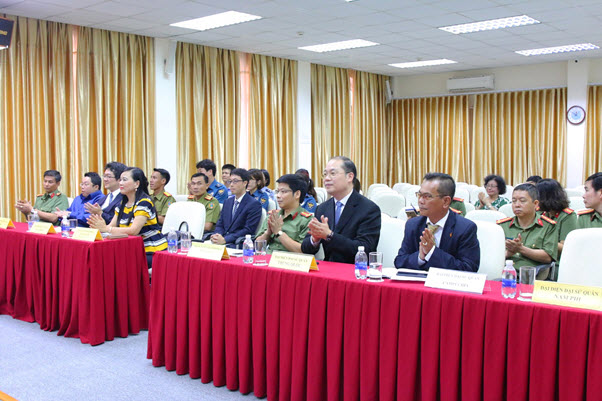 Following the success of the previous courses, in this 6-month course program, students are divided into 3 classes according to appropriate levels. Students will study in a standard program, combining classroom teaching with extracurricular activities, interacting with ULIS native students, practicing practical language at famous places in Hanoi, experiencing Vietnamese traditional culture, experiencing Vietnamese culinary culture and scenic tours, and so forth. This course not only aims at improving Vietnamese language skills for public demands but also is an opportunity for students to practice language and learn more about Vietnamese country, people and culture.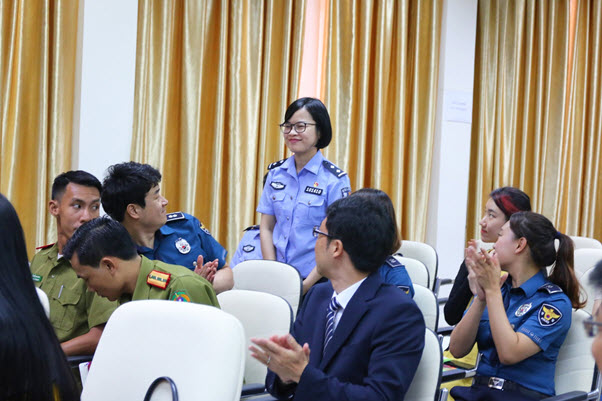 Delivering her opening remarks, Vice President Ngo Minh Thuy expressed her deep thanks to the Ministry of Public Security of Vietnam for entrusting the University with carrying out the responsibility of fostering Vietnamese language to foreign officials. She affirmed that the University considered it an important task and would create the best conditions for students when attending the course.
Representing the Ministry of Public Security, Lt. Col. Nguyen Minh Hieu – Deputy Director of the Foreign Relations Department shared that the Ministry of Public Security was always aware of the great importance of cooperative activities with international security agencies. He hoped that the participants after joining this course would become "bridges" to strengthen the solidarity and mutual trust between Vietnam and other countries.