Final of "Aimer pour guider" or French Young tour guide contest 2020
After nearly a month since its launching, the competition has received great attention, response and active participation of a large number of young people, French language students of universities in Hanoi.
The organizers received 24 entries from 33 contestants from different universities. 5 prominent groups with outstanding candidates were elected to enter the final round.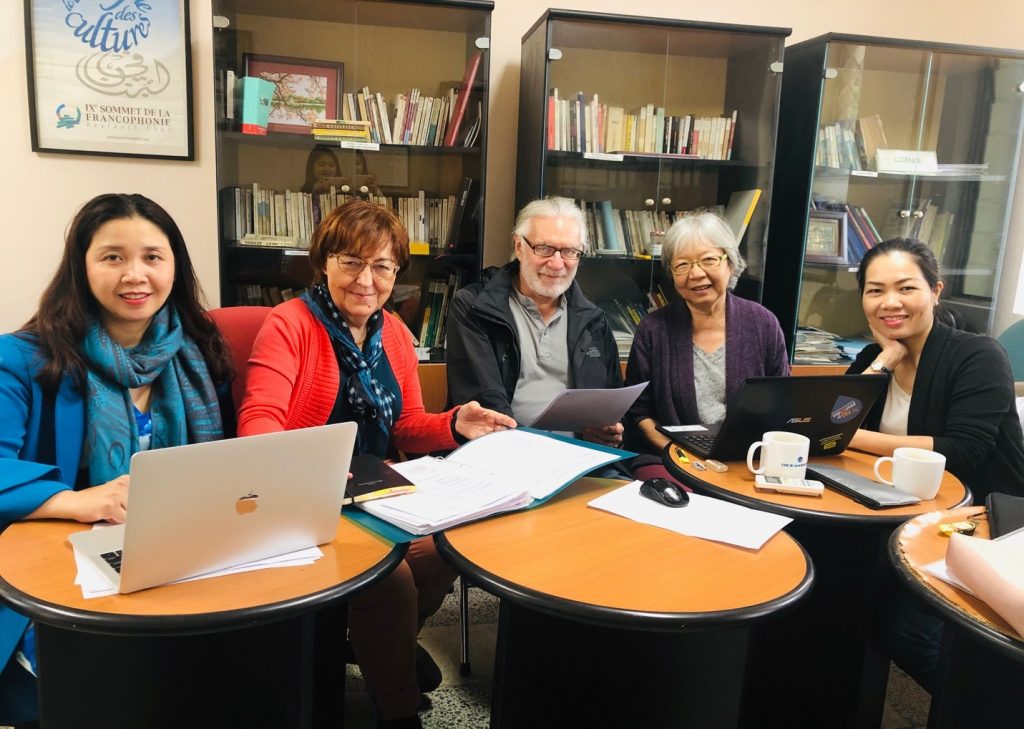 In the competition, the students showed the ability to make presentations about places to visit in Vietnam in French language. When participating in the contest, the contestants not only learned more about French, gained travel knowledge, enhanced speaking skills, but also exchanged and connected with tourists who love traveling and are passionate of becoming a tour guide.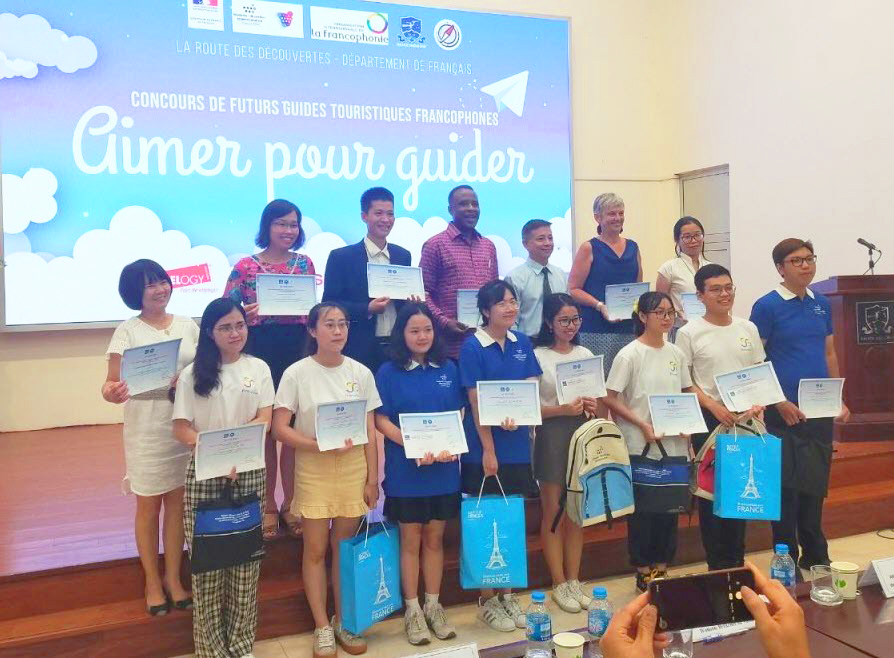 First Prize: Vu Minh Phuong and Do Vu Viva – ULIS
Second Prize: Vu Hoang Nam – ULIS
Third Prize: Le Thi Quynh and Trinh Pham Thanh Thao – FTU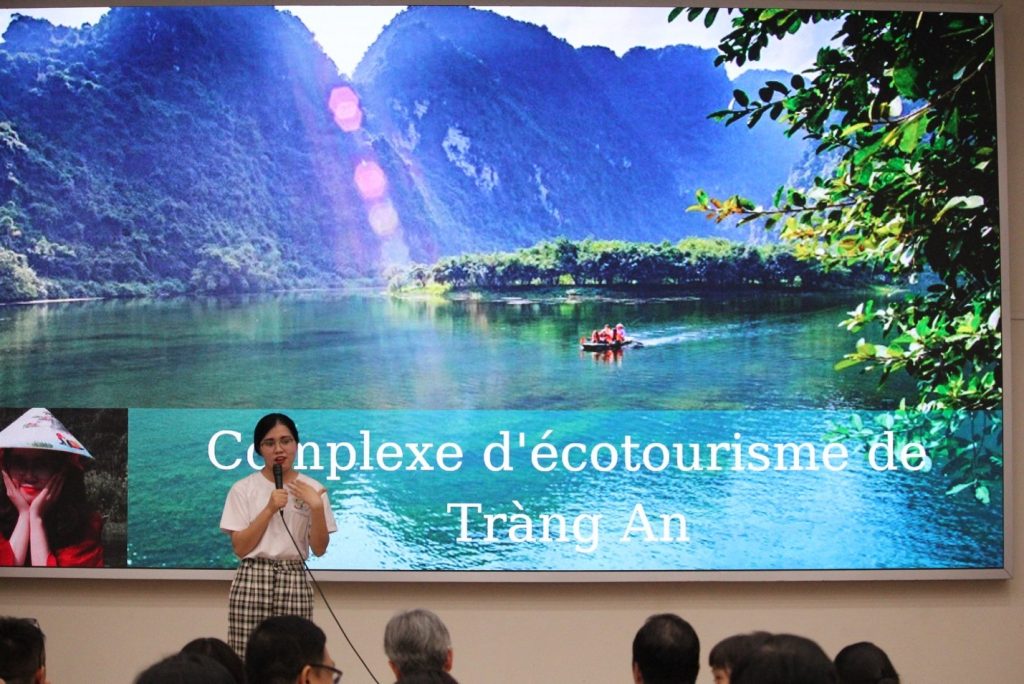 Two Consolation Prizes:
Group: Nguyen Thanh Hien and Do Nguyen Anh – HANU & ULIS
Student Tran Thi Thom – ULIS