Korean Culture Week 2022
On September 14th, 2022, Sejong Academy Hanoi 2 (Faculty of Korean Language and Culture, ULIS-VNU) held the opening ceremony of Korean Culture Week 2022.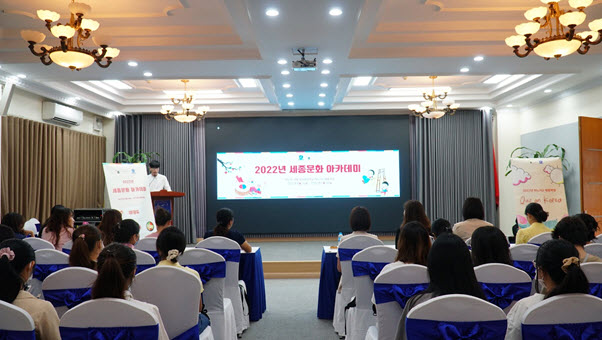 Sponsored by the Sejong Korea Foundation, Korean Culture Week is a series of activities to experience Korean culture implemented to create favorable conditions for students of Sejong Academy Hanoi 2 and ULIS students to have the opportunity to learn and experience Korean language and culture.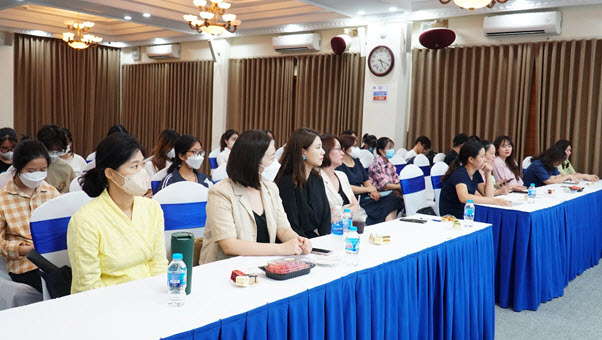 Delivering her speech at the ceremony, Director of Sejong Academy Hanoi 2 Nguyen Thuy Duong expressed her hope that through this program, students would have more love for Korea and motivation to learn Korean.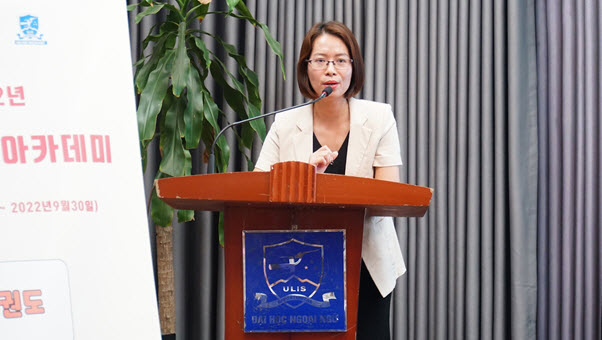 At the event, many attractive musical performances were performed. Also, the students were introduced and taught how to play Samulnori, a performance form with traditional instruments, including gongs, long drums and drums.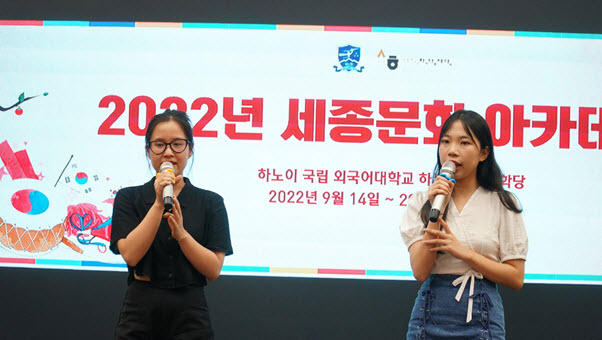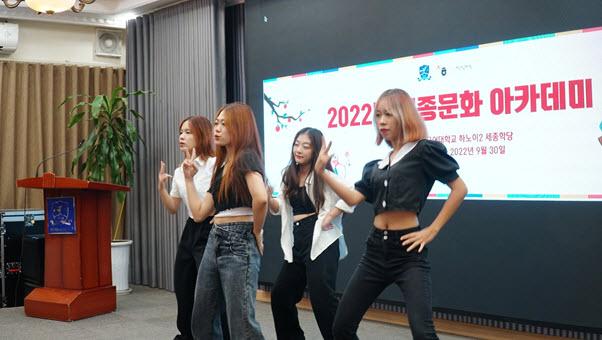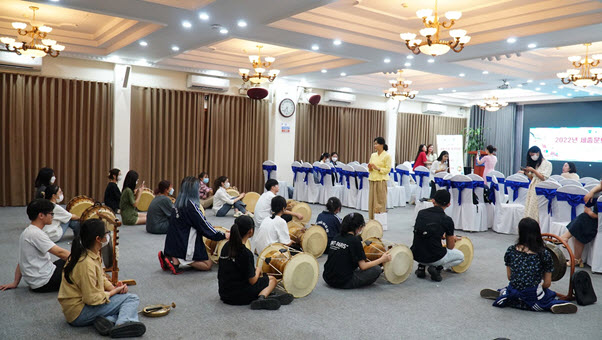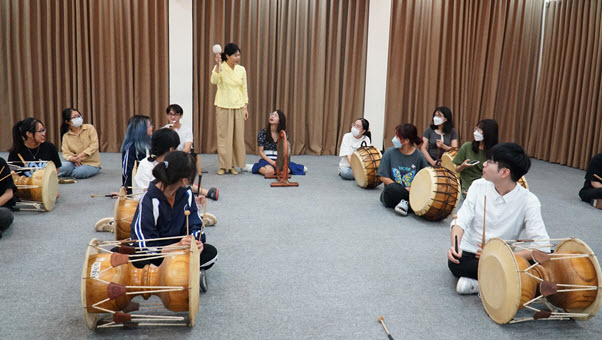 Also at the ceremony, Sejong Academy Hanoi 2 presented prizes to excellent contestants of the Quiz on Korea contest in 2022.