MOU in training international students with Zhuang Zhi Education Group signed
On August 21st, 2019, ULIS-VNU held a signing ceremony of cooperation agreement with Zhuang Zhi Education Group (China).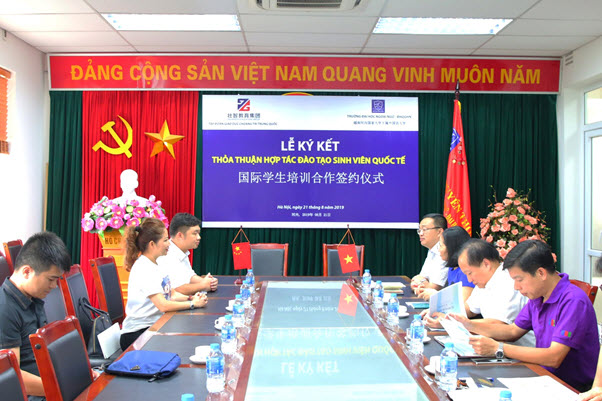 The ceremony was attended by President Do Tuan Minh, Director of the Cooperation & Development Office Do Minh Hoang, Director of the Academic Affairs Office Ha Le Kim Anh, deputy Director of the Politics & Student Affairs Office Nguyen Van Doan. On the side of Zhuang Zhi Group, Chairman of the Board – Founder Mr. Hoang Ninh and staff attended the ceremony.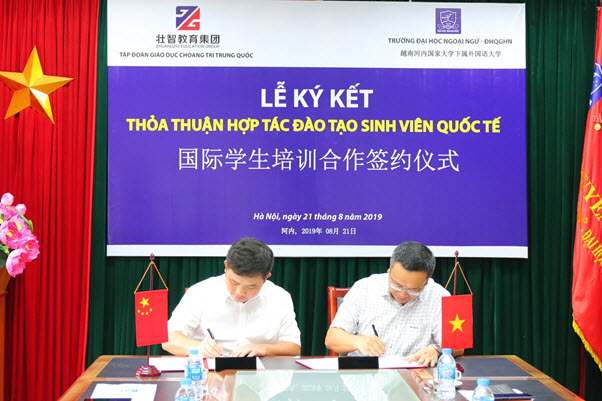 At the ceremony, representatives of both parties signed an official memorandum of understanding. The two sides agreed to cooperate in training international students at ULIS. Students who meet the admission requirements will attend a one-year preparatory program followed by a 4-year university program.
Delivering his speech at the ceremony, Chairman Hoang Ninh expressed his wish that in addition to the program, the Group could cooperate with ULIS in organizing 2+1 program and short-term courses in foreign languages.
President Do Tuan Minh thanked the proposal from Zhuang Zhi Group and expected that specific cooperation programs with the group could be deployed early.