Sharing experiences in organizing teaching activities for the modules "Creative thinking and entrepreneurship" and "Skills for successful studies at higher education level"
On June 9th, 2021, ULIS – VNU held an online seminar to share experiences in organizing teaching activities for the modules "Creative thinking and entrepreneurship" and "Skills for successful studies at higher education level"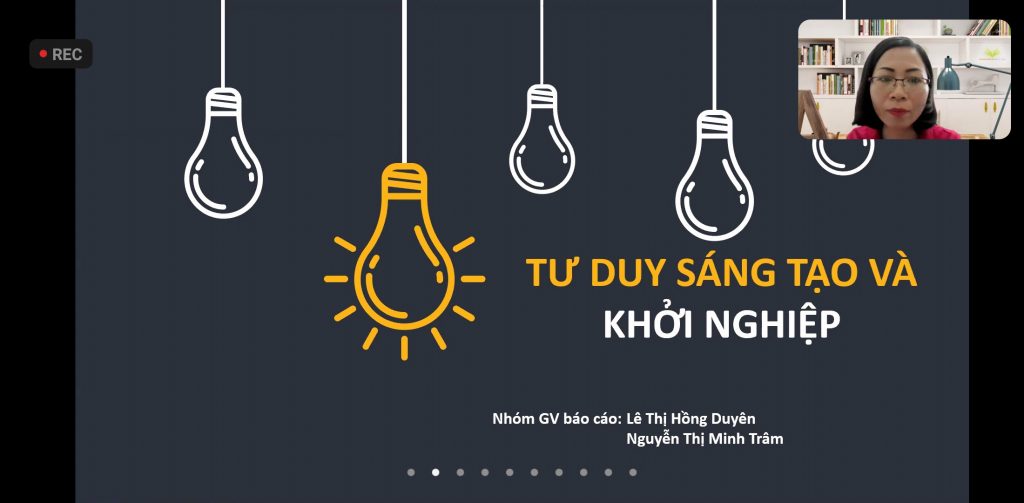 "Creative thinking and entrepreneurship" and "Skills for successful studies at higher education level" are two new modules that have been implemented since 2019 and have achieved great success at ULIS. The seminar was organized to create a forum to share experiences, exchange among teachers, contributing to improving the training efficiency of other new modules.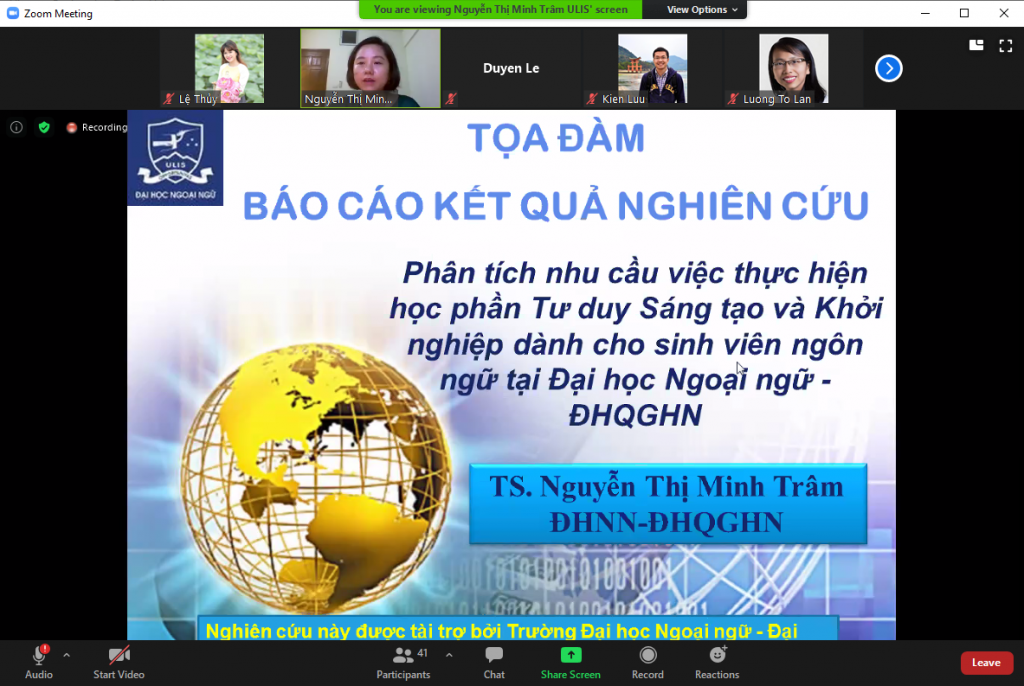 At the seminar, lecturers of the two modules shared their experiences on the implementation process, syllabuses, activities for students, methods of testing and assessment, etc.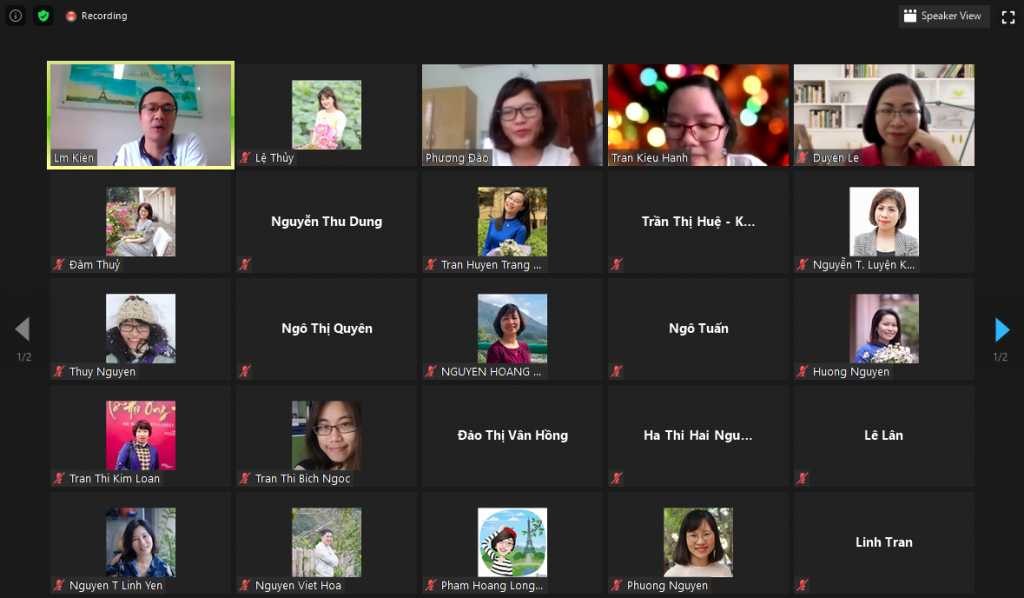 Also at the seminar, many suggestions were made for the training of these modules as well as the new modules to achieve even higher efficiency.
The seminar attracted more than 40 participants.