ULIS Arabic language course certified to meet the AUN-QA standard
Asian University Network (AUN – QA) has just sent ULIS the certificate of accreditation results of the undergraduate program in Arabic language. Accordingly, this program has been officially recognized as satisfying AUN-QA quality accreditation standards.
In November 2020, ULIS conducted the accreditation of the Arabic language training program according to the AUN-QA standards set by Asian University Network. Due to the impacts of the COVID-19 pandemic, this activity took place online. The convenient and successful organization of accreditation resulted from the University's efforts in implementing quality accreditation of training programs as planned and overcoming all objective difficulties.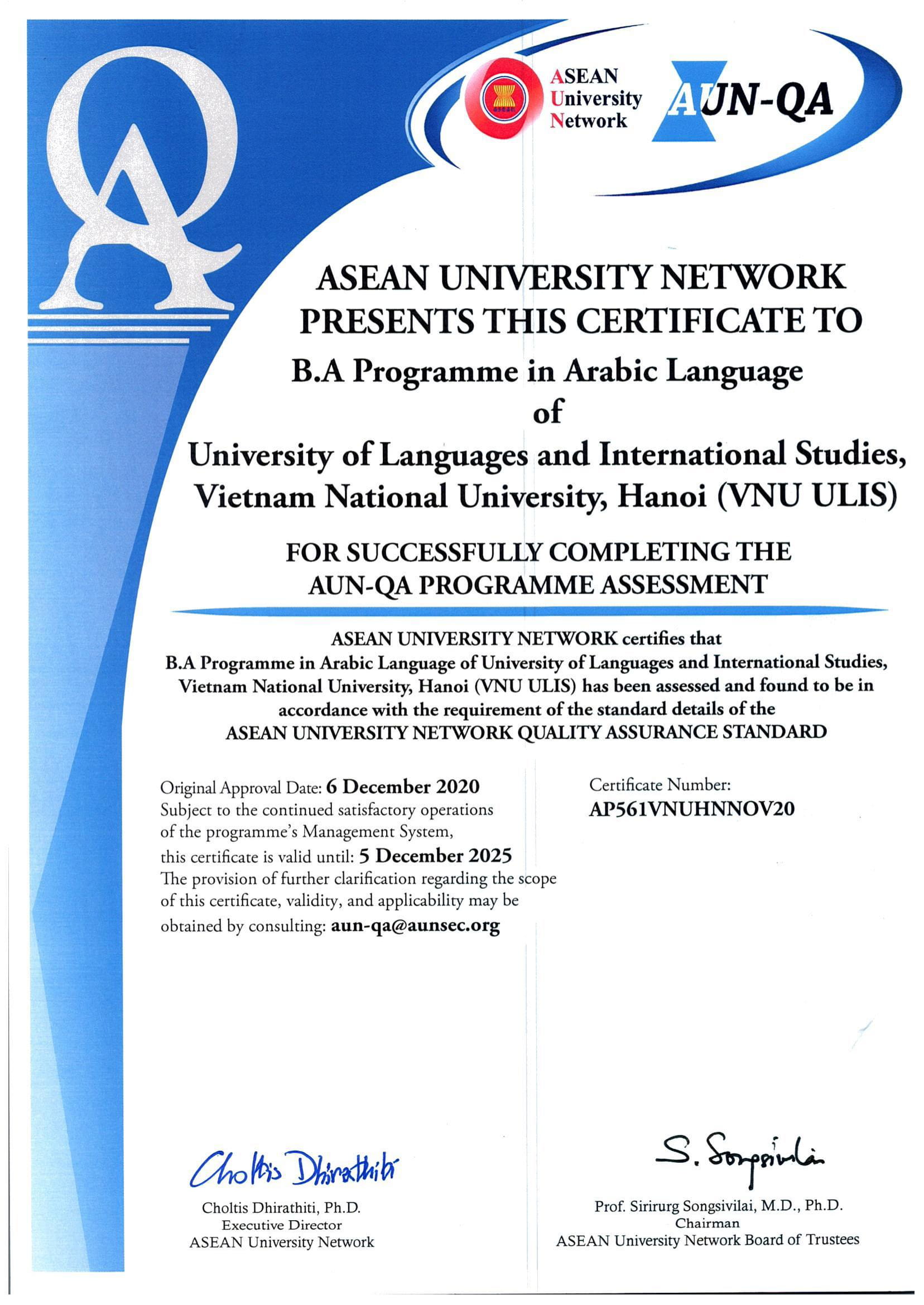 Certificate code: AP561VNUHNNOV20 dated December 6th, 2020 and valid until 2025.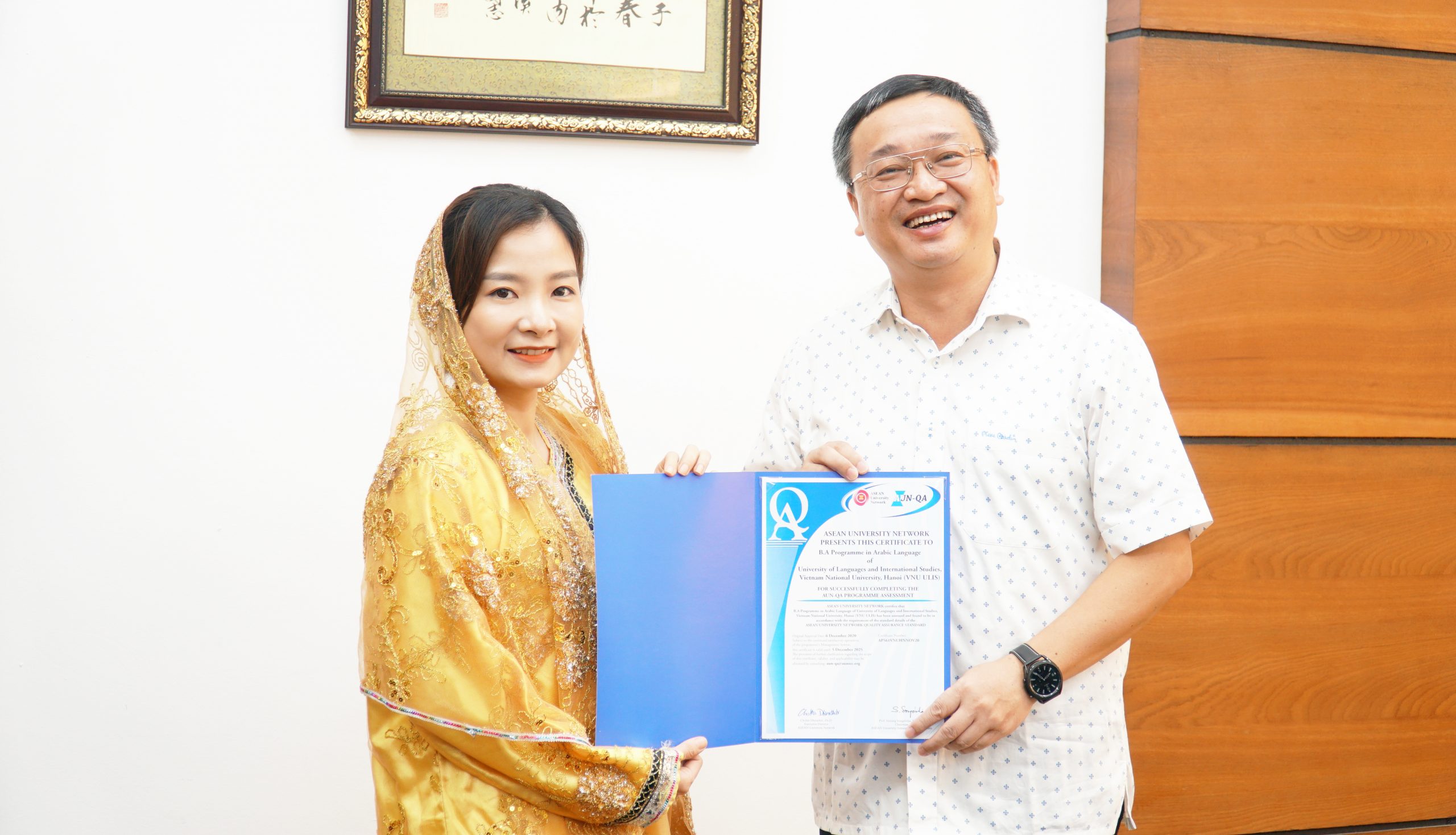 Sharing her thought in this special and meaningful occasion, Ms. Pham Thi Thuy Van, Deputy Head of the Division of Arabic Language and Culture said, "The Division of Arabic Language and Culture would like to share its joy and extend its deep thanks to the teachers who had directly or indirectly supported the Department."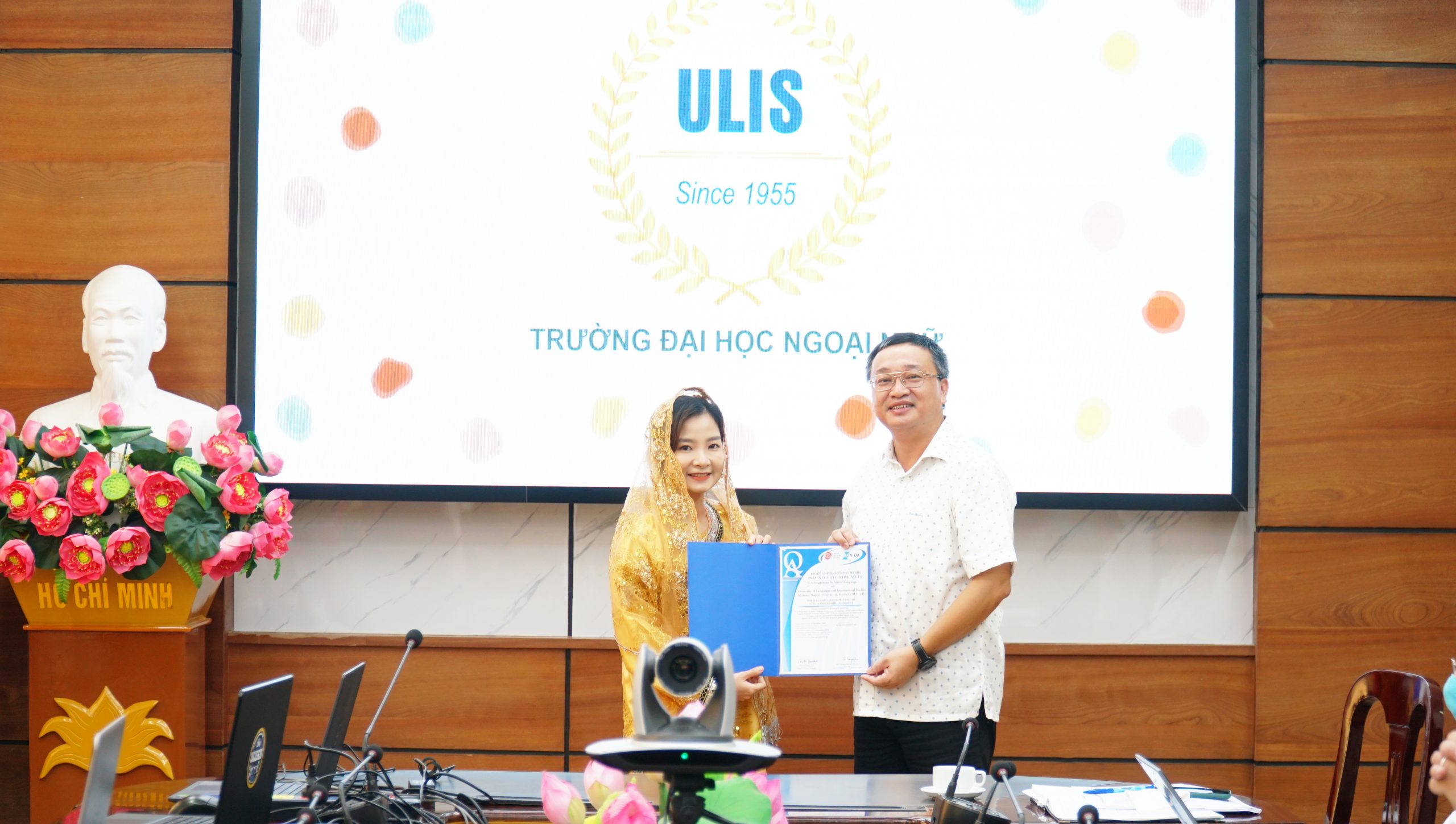 Up to now, ULIS has completed the accreditation of 19 programs, of which 6 complied with AUN-QA standards.