ULIS signs a cooperation agreement with Hancom Group and YES Group (Korea)
In the past months, ULIS – VNU, and Hancom Group, one of the largest information technology companies in Korea, and YES Group, a leading English training company in Korea, have had discussions on implementing cooperation activities related to the development and testing of a number of applications in learning and assessing Korean language competency.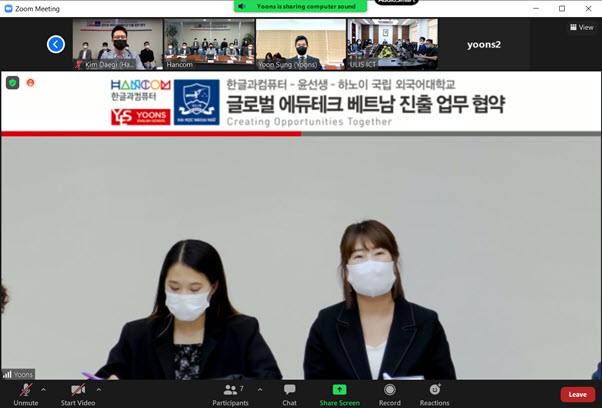 After reaching an agreement, on June 4th, 2021, ULIS, Hancom Group and YES Group signed a memorandum of understanding on an online platform.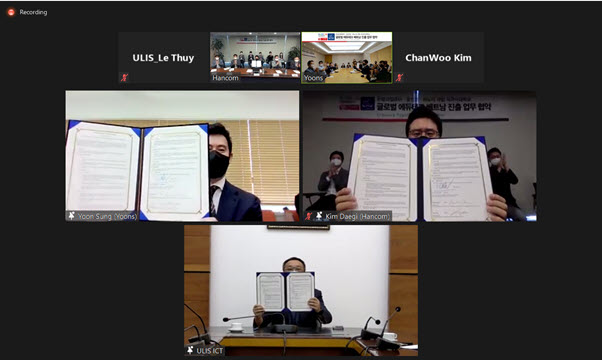 At the ceremony, President Do Tuan Minh expressed his wish that the implementation of cooperation activities with Hancom Group and YES Group would diversify Korean language teaching and research activities at ULIS.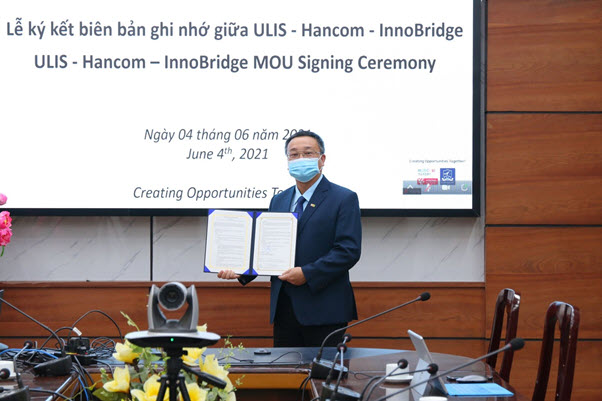 Vice Chairman of Hancom Group, Mr. Kim Daegi and CEO of YES Group, Mr. Yoon Sung also expressed their joy when the three parties had agreed on a memorandum of understanding, and looked forward to having the opportunity to visit Vietnam soon to directly meet and discuss with the University.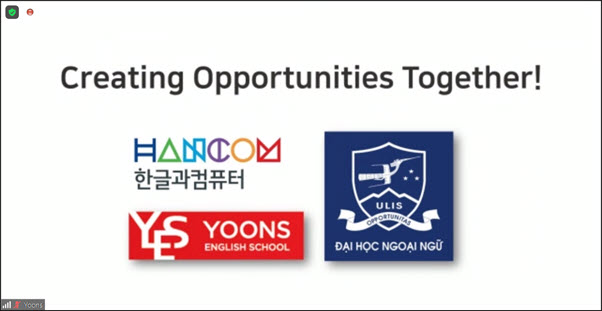 It is expected that in the near future, the three sides will discuss in detail the implementation of specific cooperation activities.