ULIS receives Certificate of Merit for its outstanding contribution to VNU's communication work
On the occasion of the 97th anniversary of the Vietnam Revolutionary Press Day (June 21st, 1925 – June 21st, 2022), VNU held a meeting to pay gratitude to staff members working in the media. On this occasion, ULIS is one of the typical units to receive the Certificate of Merit from VNU President for outstanding contributions to VNU's communication work.
At the meeting, VNU Vice President Nguyen Hieu congratulated and acknowledged the contributions of staff working in communication activities in VNU, whose work have been contributing significantly to spreading the image and brand of VNU and its member units to the community and society.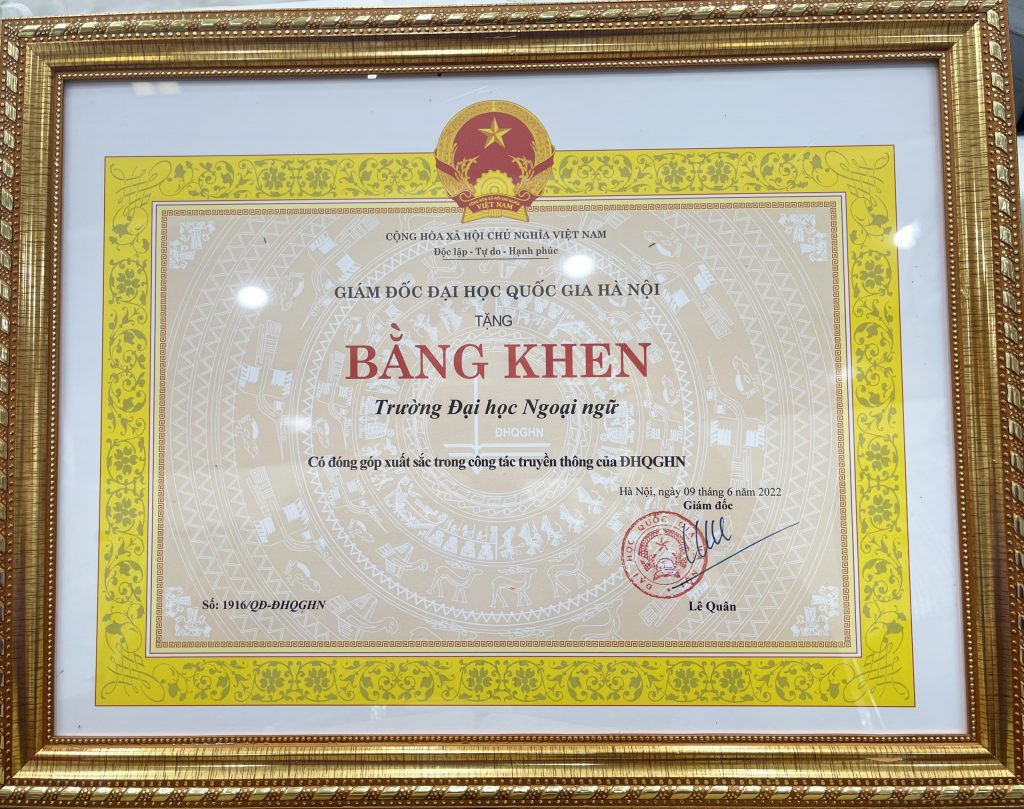 On this occasion, VNU Vice President Nguyen Hieu awarded the Certificate of Merit of the President of VNU to 09 units with outstanding contributions in communication work including: University of Languages and International Studies, University of Economics, International School, School Vietnam Japan University, Faculty of Interdisciplinary Sciences, Center for Defense and Security Education, Institute of Journalism and Communication Training, University of Education, Center for Library and Digital Knowledge.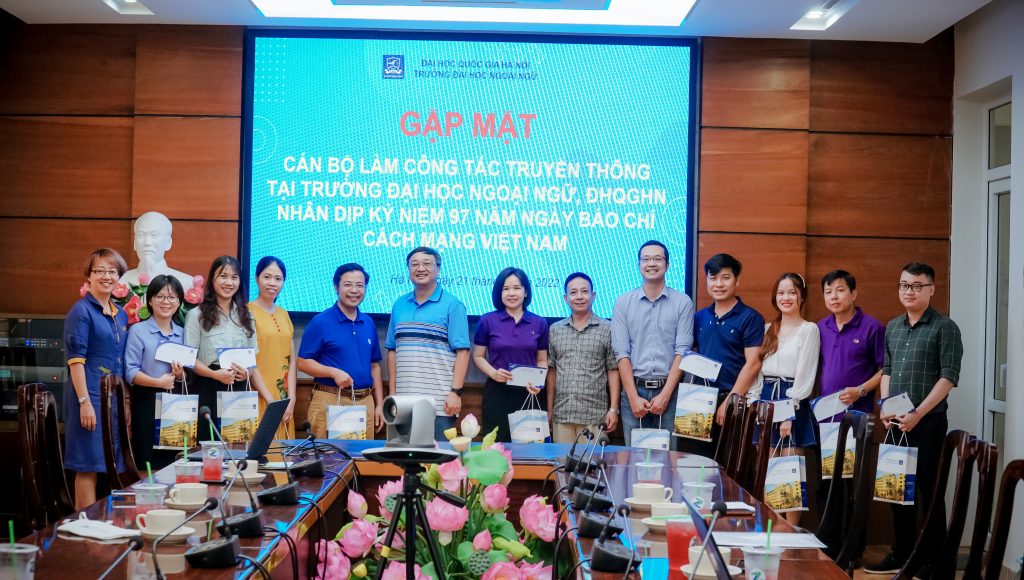 Also on June 21st, ULIS Governing Board held a meeting to present gifts to representatives of the school's communication staff.