ULIS students secure first prize of the 7th Hosei Cup Japanese Speech Contest
On November 27th, 2021, ULIS-VNU and Hosei University (Japan) coordinated to organize the final of the Hosei University Cup Japanese Speech Contest under the theme "We and post-Covid".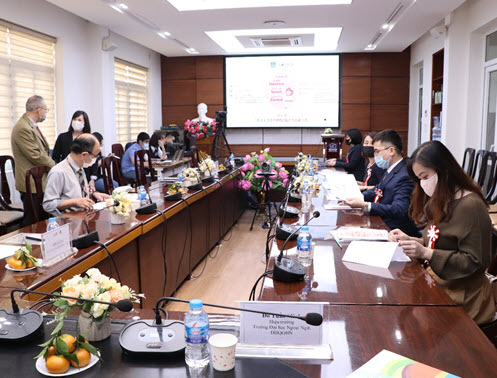 After 2 qualifying rounds, the 20 best candidates entered the final round, including 6 high school students and 14 university students across the country.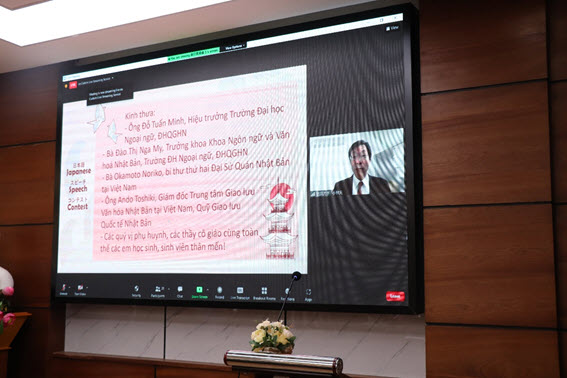 On behalf of the organizing committee, Mr. Koakimoto Dan – Vice President of Hosei University gave his opening speech.
President Do Tuan Minh also delivered his congratulatory speech.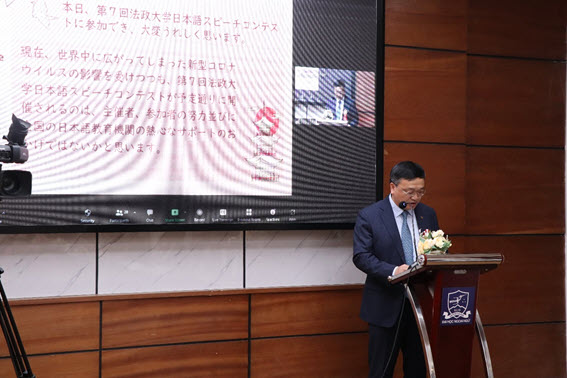 Ms. Okamoto Noriko – Second Secretary of the Japanese Embassy in Vietnam expressed her excitement when the relationship between the two countries increasingly has new progress and affirmed that such a program like this contest has contributed to strengthening that relationship.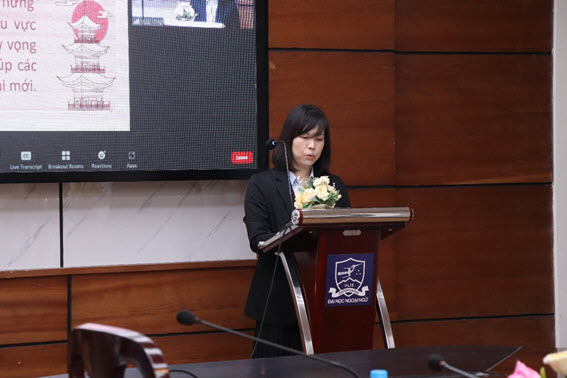 In the end, the first prize of the high school group went to Hoang Minh Tuan (Japan International School) and the first prize of the university group went to Dao Hoang Long (University of Foreign Languages – VNU).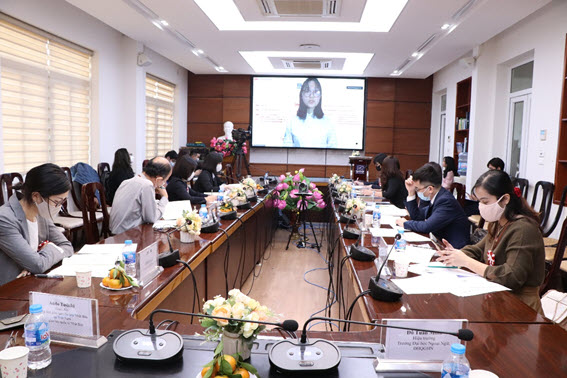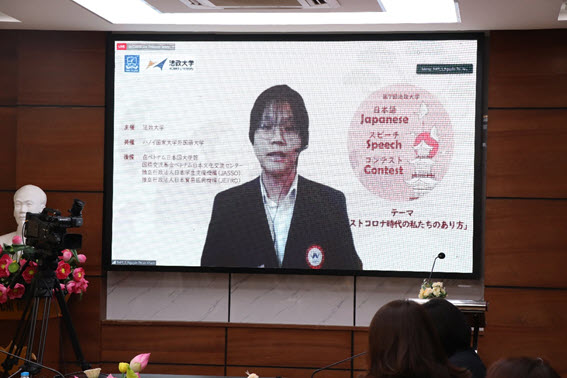 The candidates who won the first prize, second prize in the university group and the first prize in the high school group at the final round will visit Japan soon.