UMS organizes the first parents meeting of this school year
On October 5th, 2019, UMS – ULIS – VNU held a parents meeting at Vu Dinh Lien Hall.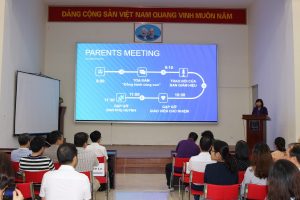 At the beginning of the meeting, a seminar on "Making friends with children is not difficult" was held with a talk delivered by Assoc. Prof. Dr. Chu Cam Tho – Lecturer of Hanoi National Education University. During the seminar, Associate Professor brought a lot of new information and perspectives on the relationship between parents and children in a family. In particular, psychology of children between the ages 13 to 19 was focused.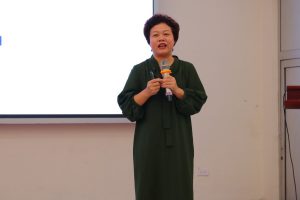 Subsequently, the School Board of Management shared the educational activities at the school with parents as well as answered relevant questions.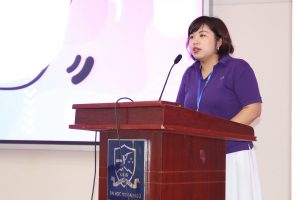 The following parents meeting was held in the school's classrooms with direct exchanges between the head teachers and the parents.