2 ULIS students awarded at the 2020 Hanoi's University and Academy Graduation Award Ceremony
On September 7th, 2020, at the Hanoi Children's Palace, an awarding ceremony  was held to commend 88 excellent valedictorians who graduated from universities and academies in Hanoi in 2020.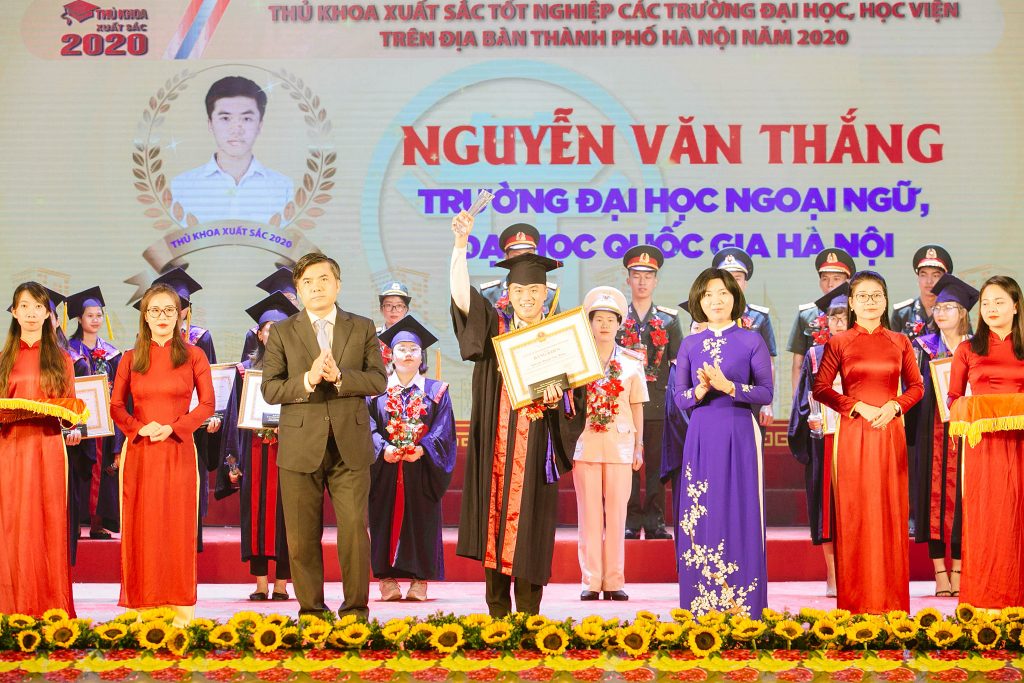 This is an activity that shows the regular and deep concern of the city for the cause of educating, training and fostering the young generation and recognizing and praising the results of learning and training, and the spirit of overcoming difficulties of students.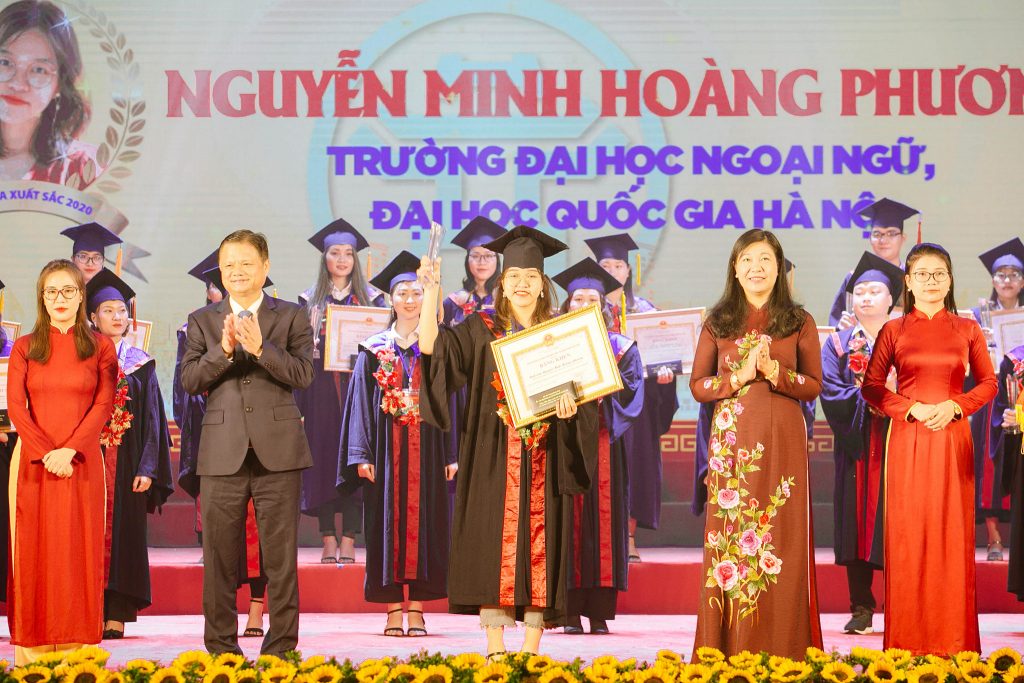 ULIS was honored to have 2 extremely typical and excellent faces:
Nguyen Van Thang, graduated as valedictorian of the whole school. GPA – 3.93;
Nguyen Minh Hoang Phuong, valedictorian of the Faculty of French Language & Culture. GPA – 3.86.