Briefing of May 2020
On May 14th, 2020, ULIS – VNU successfully held a briefing of May 2020, hosted by Dr. Do Tuan Minh – ULIS President.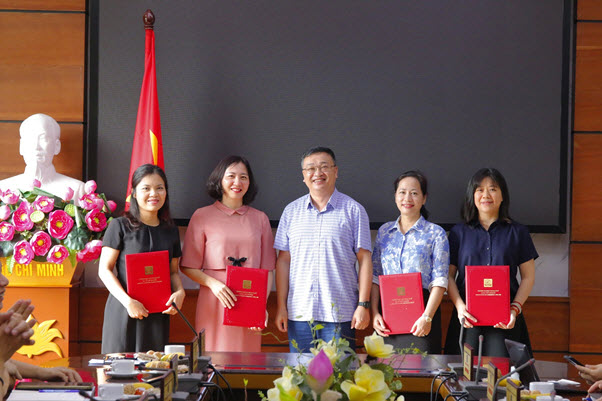 The briefing was attended by Dr. Do Tuan Minh – ULIS President, Assoc. Prof. Dr. Ngo Minh Thuy, Assoc. Prof. Dr. Lam Quang Dong; Chairman of ULIS Trade Union; Directors of offices; Directors of centers; FLSS Principal; UMS Principal; Dean of the Faculty of Graduate Studies and Dean of the Faculty of Language Education and Professional Development.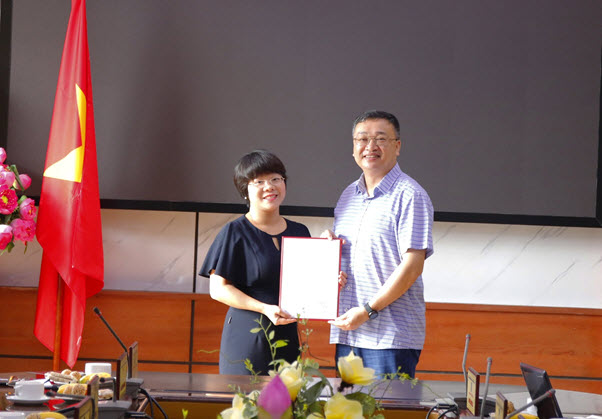 At the briefing, Director of the Personnel Organization Office Duong Quynh Hoa, read the decision to reappoint Dr. Lai Thi Phuong Thao the position of Vice Principal of FLSS; Dr. Tran Kieu Hue the position of Vice Dean of the Faculty of Japanese Lanaguge and Culture; Dr. Lam Thi Hoa Binh the position of Vice Dean of the Faculty of English;Dr. Le Thi Huyen Trang the position of Deputy Director of the Center for Quality Assurance; and the decision to appoint Dr. Ngo Thi Minh Thu the position of Dean of the Faculty of Russian Language and Culture.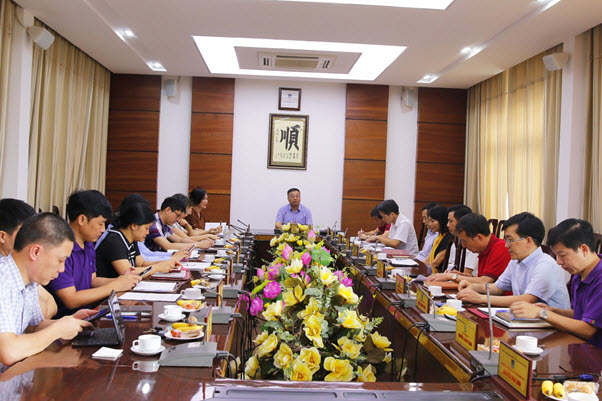 At the meeting, President Do Tuan Minh highly appreciated the efforts of all departments in implementing their tasks in April. Meanwhile, he expected the departments to continue to fulfill the targets and tasks in May and the rest of the second quarter.
Activities of the University in the past month:
The 19th Party Congress of ULIS, VNU, tenure 2020-2025;
Closing ceremony of the Vietnamese language and culture course for officials of Lao National Assembly in 2020;
2020 National conference "Researching and teaching foreign languages, linguistics and international studies in Vietnam".
Key tasks in May 2020:
Second semester examinations;
Commencement for last-year students;
Preparation for admission at all levels.