Cooperation agreement with GSTM corporate, Singapore signed
On January 2nd, 2020, ULIS-VNU held a signing ceremony of cooperation with the Global School of Technology & Management (AAC), Singapore.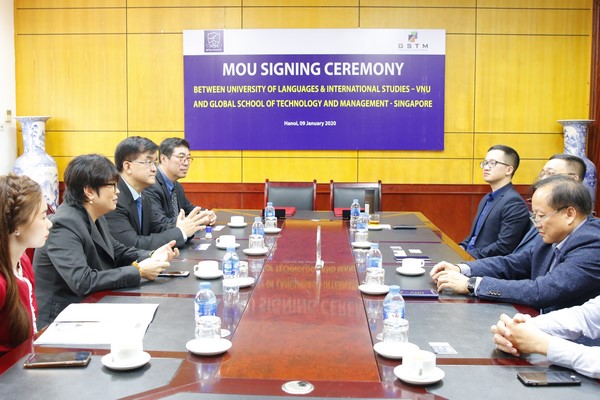 The ceremony was attended by President Do Tuan Minh, Director of the Cooperation & Development Office Do Minh Hoang, Dean of the Faculty of English Language Teacher Education Vu Hai Ha. From the side of the partner school, CEO Linus Wang and director of cooperation program Lim Puay Hua attended the ceremony.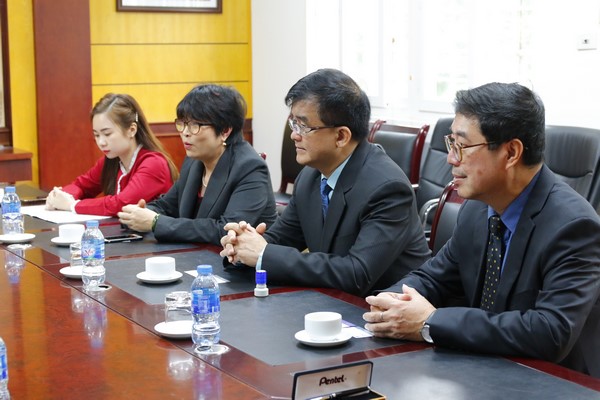 At the ceremony, representatives of the two sides signed an official memorandum of understanding. The two sides agreed to cooperate in the fields of learning materials, research cooperation and cultural exchange.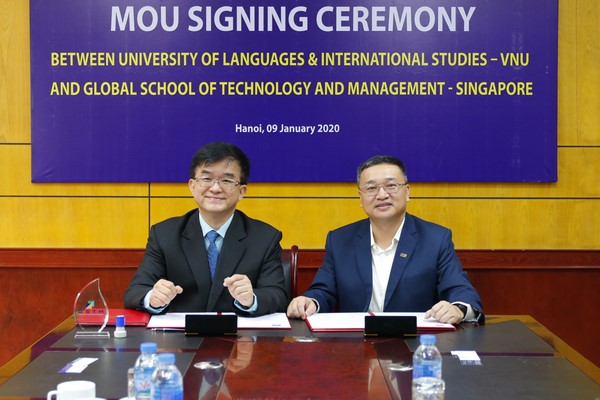 Delivering his speech at the ceremony, President Do Tuan Minh emphasized the importance of experiencing and studying abroad for ULIS students. He hoped that the specific cooperation programs between the two sides would bring students to the world, helping them to gain much knowledge and practical experience.
The signing ceremony of cooperation agreement with GSTM ended successfully. After that, representatives of the two schools exchanged information on the upcoming activities.