Cooperation agreement with Hebei University of Foreign Studies (China) signed
On June 27th, 2022, University of Languages and International Studies, Vietnam National University, Hanoi (ULIS-VNU) and Hebei University of Foreign Studies (China) signed their cooperation agreement.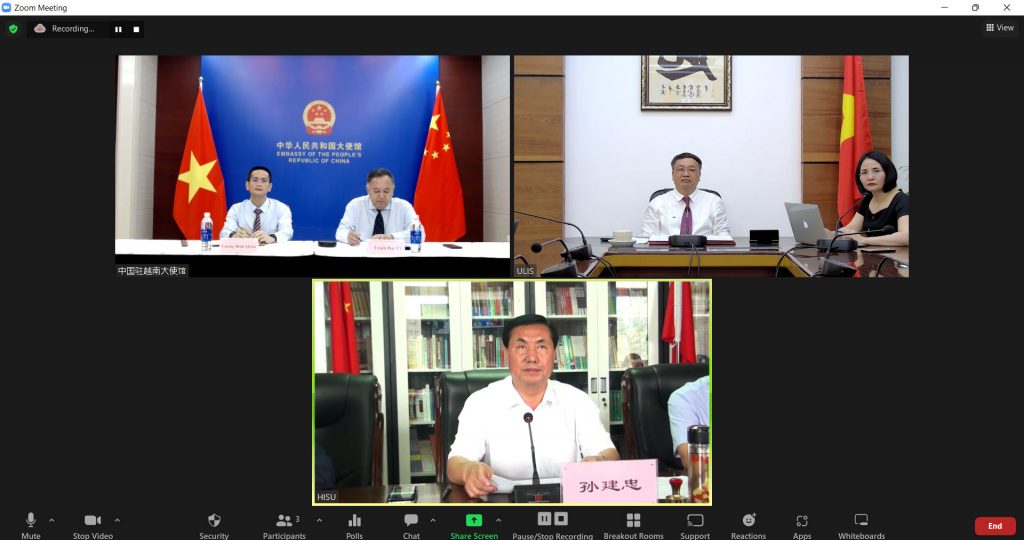 At the ceremony, representatives of the two universities signed an official memorandum of understanding. Tentatively, the two sides agreed to cooperate in many fields, such as developing a joint 1+1 Master's program and compiling curricula to support teaching and learning activities, thereby helping to improve the quality of teaching the two languages, Vietnamese and Chinese at the two schools.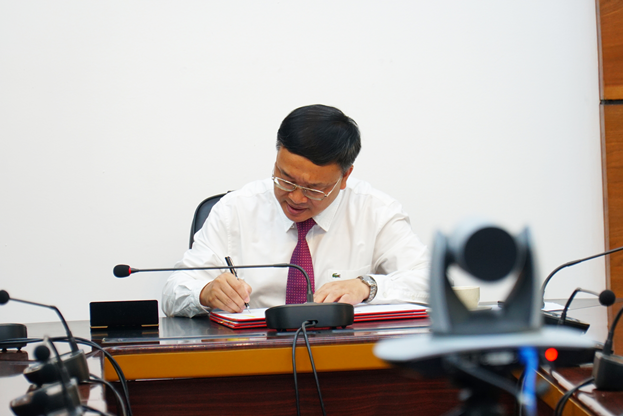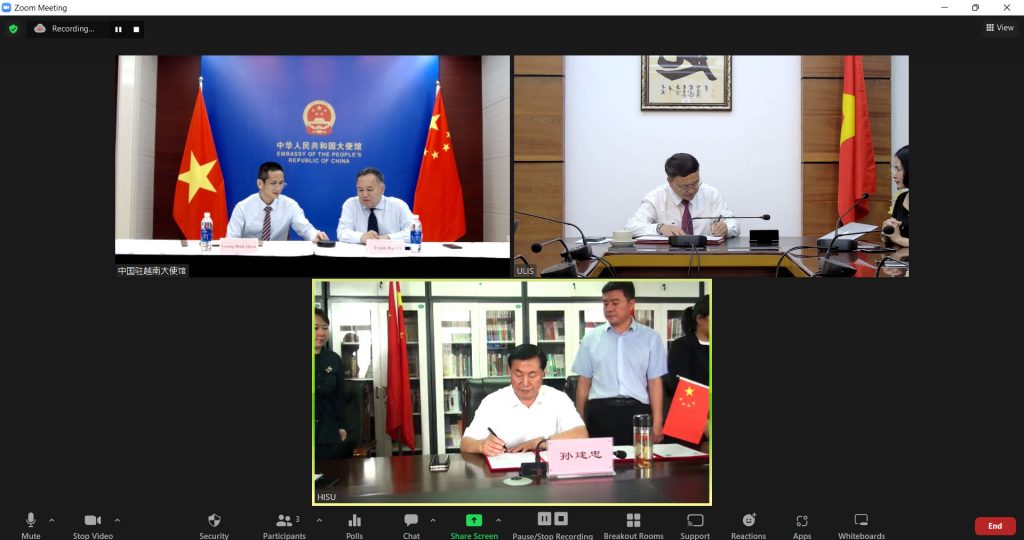 Speaking at the signing ceremony, Mr. Do Tuan Minh, ULIS President and Mr. Sun Jianzhong, President of the partner University said that this official signing would create many good opportunities for the two universities.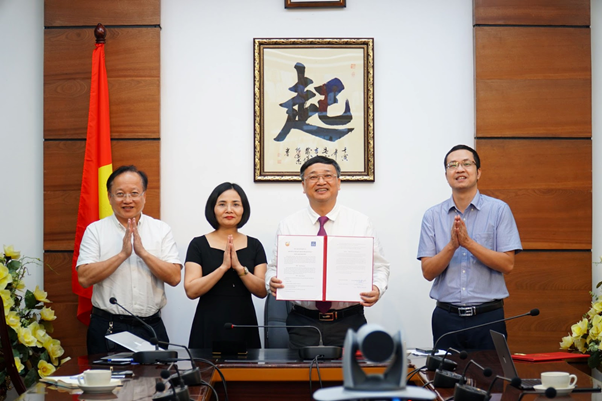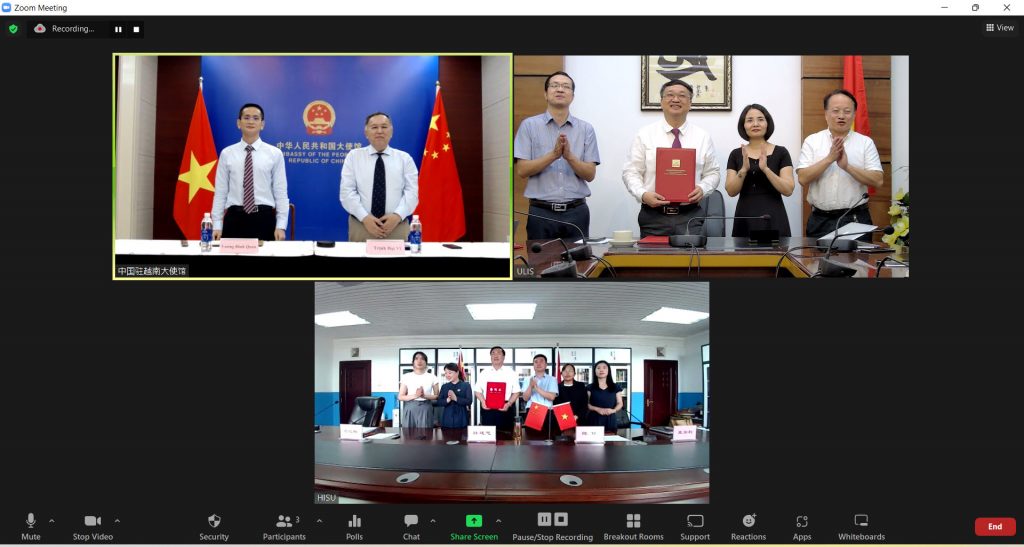 The signing ceremony of cooperation agreement between ULIS and Hebei University of Foreign Studies ended successfully, ushering in many new opportunities for international cooperation between the two universities.