Meeting with Dale Carnegie Foundation on implementing personal enrichment programs
On March 2nd, 2021, ULIS-VNU held a meeting with Dale Carnegie Vietnam on cooperation in implementing personal enrichment programs.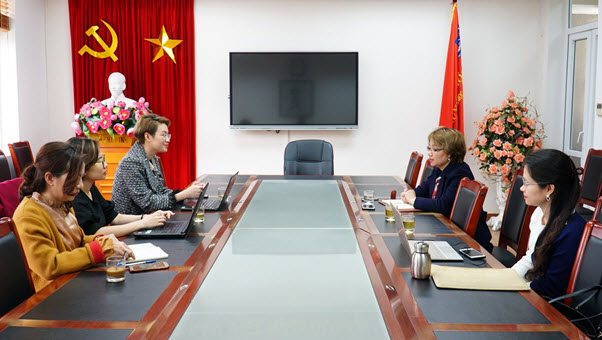 At the meeting, Vice President Ha Le Kim Anh wished to cooperate with Dale Carnegie to organize long-term training courses to build a core team to spread positive energy throughout the University.
After that, the two sides exchanged and discussed the implementation of related cooperation activities. Representative of Dale Carnegie Vietnam pledged to actively coordinate with the University to effectively implement the programs.