Seminar on inspiring writing about the United Nations for students held
On November 13rd, 2020, to help enrich information and the meaning of the essay contest celebrating the 75th anniversary of the founding of the United Nations (1945 – 2020), the United Nations, the Organizing Committee and ULIS – VNU co-organized an inspirational seminar.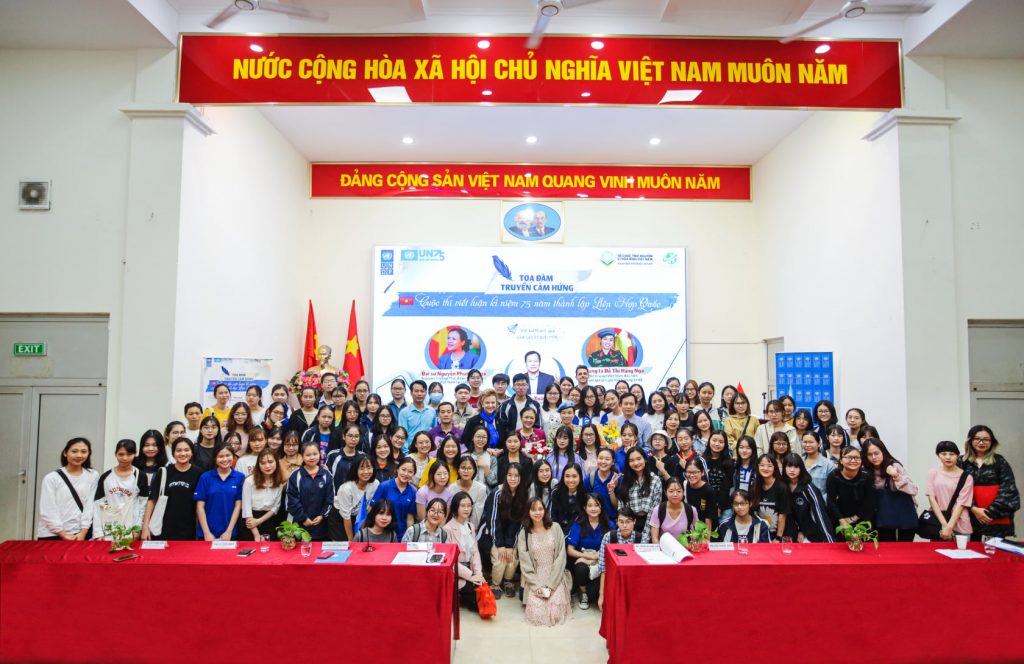 The seminar took place successfully with the cooperation and support from ULIS – VNU with the participation of more than 150 students from different disciplines. The Seminar specially inspired young people about the love of their Fatherland, thus boosting their courage and pride towards their country.